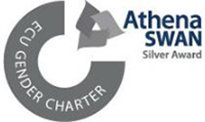 Research courses
Learn more about postgraduate research opportunities at the School of Biosciences and Medicine, which is home to a vibrant research community. Our extensive, well-established collaborations with industry provide knowledge transfer to the commercial sector and the wider community.
What we are researching
We have a number of research sections within each of the School's four departments, which identify our areas of research excellence. 
If you are interested in doing a PhD or MD with us, please look at the interests of our departments' research sections and get in contact with an academic.
Studentships
Pathogens and host defences doctoral training partnership studentships
Funding information:
​UKRI-aligned stipend (£15,609 pa for 2021-22), approved University of Surrey/Sussex fees and a research budget.Six of these project are jointly funded (50:50) by the University of Surrey and one of the strategic partners (the Pirbright Institute or the Defence Science and Technology Laboratory). The collaborative projects between the Universities of Surrey and Sussex are funded 100% by one of the two universities; one each.
Faculty of Health and Medical Sciences studentships
Funding information:
​UKRI-aligned stipend (£17,668 pa for 2022-23), approved University of Surrey fees and a research budget.
Expert support
The Doctoral College supports the academic and professional development of postgraduate researchers to ensure our world-leading research continues to grow. There is also an extensive Researcher Development Programme run at university level.

World-class facilities
Our School is home to specialist facilities that provide the latest technologies to support research across all fields.