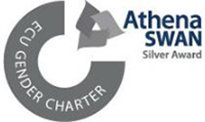 Research courses
Learn more about postgraduate research opportunities at the School of Biosciences and Medicine, which is home to a vibrant research community. Our extensive, well-established collaborations with industry provide knowledge transfer to the commercial sector and the wider community.
What we are researching
We have a number of research sections within each of the School's four departments, which identify our areas of research excellence. 
If you are interested in doing a PhD or MD with us, please look at the interests of our departments' research sections and get in contact with an academic.
Studentships
Genetics of pregnancy loss through implementation of machine learning approaches to omics data
Funding information:
Stipend of £16,062 for 22/23, which will increase each year in line with the UK Research and Innovation (UKRI) rate Home rate fee allowance of £4,596 (with automatic increase to UKRI rate each year) For exceptional international candidates, there is the possibility of obtaining a scholarship to cover overseas fees.  
The interplay between ethnicity, the microbiome and DNA damage in prostate cancer
Funding information:
UKRI stipend (£17,668 a year, with annual increments based on inflation) and fees covered. Funding also includes a research training and support grant of £3,000 for the duration of the studentship. Funding is for 3.5 years.
Development of the next-generation data science tools for longitudinal ageing data
Funding information:
Stipend paid at the standard UKRI rate (currently at £16,062 for 2022-23). Both domestic and international students are eligible and welcome to apply.
Expert support
The Doctoral College supports the academic and professional development of postgraduate researchers to ensure our world-leading research continues to grow. There is also an extensive Researcher Development Programme run at university level.

World-class facilities
Our School is home to specialist facilities that provide the latest technologies to support research across all fields.