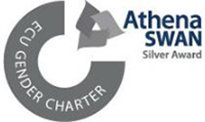 Research courses
Learn more about postgraduate research opportunities at the School of Biosciences, which is home to a vibrant research community. Our extensive, well-established collaborations with industry provide knowledge transfer to the commercial sector and the wider community.
What we are researching
We have a number of research sections within each of the School's four departments, which identify our areas of research excellence. 
If you are interested in doing a PhD or MD with us, please look at the interests of our departments' research sections and get in contact with an academic.
Studentships
Dynamic lighting intervention to reduce falls and improve health in care home residents
Funding information:
UKRI standard stipend (currently £17,668 per annum) 100% of UK/home rate tuition fees (currently £4,596 per annum) Minimum of £3,000 per annum research training and support grant to support research costs Support to attend at least 1 international and 3 national research conferences over the course of the studentship.
Expert support
The Doctoral College supports the academic and professional development of postgraduate researchers to ensure our world-leading research continues to grow. There is also an extensive Researcher Development Programme run at university level.

World-class facilities
Our School is home to specialist facilities that provide the latest technologies to support research across all fields.