Visiting speakers in the School of Hospitality and Tourism Management
Throughout the year, we host an active programme of visiting speakers at the School of Hospitality and Tourism Management. They are happy to share their insight and to give insider-tips gained from real-life industry experience.
We can do this because we have an extensive network of over 12,000 professional contacts who actively share their knowledge and expertise with us. In the past year we had CEOs, founders, directors of operations, hoteliers, and festival organisers come and speak and inspire our students.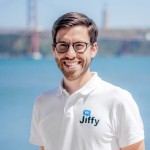 Tiago Araujo
CEO & Co-Founder of HiJiffy
Biography
Portuguese entrepreneur passionate about Digital Marketing & Traveling, Tiago Araújo is deeply involved in the hotel ecosystem.
Experienced in the field of communication and digitization in the Tourism industry, he's frequently invited as a guest speaker at conferences to explore topics around technology and innovation applied to hospitality. He also actively collaborates with organizations focusing on Hospitality Tech.
Having Business Administration as Academic background – he studied at the prestigious Católica Porto Business School -, before becoming an entrepreneur, Tiago worked for five years as a Business Manager in a Digital Agency.
In 2015, alongside José Mendonça and Pedro Gonçalves (his colleagues in the agency), he decided to quit his job to launch his own project, Wonderoute, an app that would evolve in 2016 into an innovative guest communication solution: HiJiffy.
Since then, he's been building HiJiffy, an all-in-one communication platform for hotels.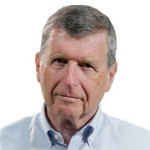 Peter Backman
Foodservice Expert & Analyst
Biography
Peter is an expert on the structure and dynamics of the food service market restaurant delivery, dark kitchens and virtual brands in the UK, across Europe, and in other major international regions and countries including the USA and India. He enlightens senior executives who make significant decisions in the sector.
His forthright and challenging views are based on data-driven insights. He has been involved, as a consultant within the food service sector, for over 30 years blending his knowledge with a deep understanding of its trends and challenges.
He regularly speaks at conferences worldwide and his views are sought by television, radio, and the press. Peter has many innovations to his credit having been the first person to define the structure of the eating out market in the terms which are now widely used by the industry, as well as the most extensive database model of the food service sector.
Peter is the author of "Restaurants also sell food" – published in London, Toronto and Chicago.
He is a founder and past Chairman of Arena, the UK pan-industry networking organisation that he was instrumental in setting up 25 years ago. He is a Fellow of the Institute of Hospitality.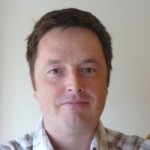 Biography
Tours, activities and attractions retail entrepreneur. Previously CEO / CTO of TourCMS, a sightseeing industry technology platform powering global retail for traditional day tours, activities & attractions. With Autoura Alex is building the next generation sightseeing industry platform enabling autonomous vehicle sightseeing & experiences.
Twitter: alexbainbridge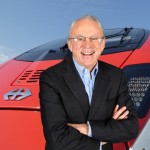 Dr Rob Britton
Former Managing Director of Marketing at American Airlines
Biography
The Air Transport Management MSc programme hosted Rob Britton who asked the question, 'Why is it so hard for airlines to make money?' He outlined eight problems on the topic from his real-world leadership experience in the airline industry. 
Rob is an experienced airline executive, and he has spent more than 22 years at American Airlines in various roles, the latest was being the Managing Director for Marketing at AA.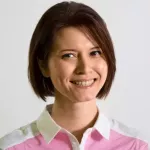 Trish Caddy
Principal Analyst - Foodservice at Mintel
Biography
As a Principal Analyst - Foodservice at Mintel, Trish analyses and reports on the Foodservice sector. She previously worked for a trend forecasting company focusing on food and drink and fashion sectors before retraining to become a chef. After tenures at two seminal London restaurants, countless conversations and shared experiences with chefs about the food service industry, she decided to parlay her passion into in-depth market study and joined Mintel in 2016.
In her guest lecture, she presented Mintel's 2023 UK Foodservice Trends and discussed key strategies for the food service industry to focus on in order to navigate the current cost of living crisis. To find out more please visit mintel.com.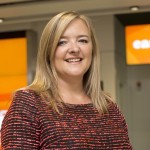 Sophie Dekker
Chief Commercial Officer at easyJet
Biography
The Air Transport Management MSc had the pleasure to organise an airliner-student talk with Sophie Dekkers who is the Chief Commercial Officer at easyJet.
Sophie is one of the very few females in C-level roles across the airline industry. She is an experienced business leader with a track record of working in key high-profile roles including as UK Country Director, and Head of Change Management.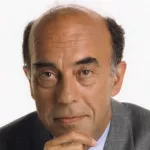 Prof Rigas Doganis
Former CEO of Olympic Airways
Biography
Under the title 'Beyond the Pandemic - Airline Business Models and Strategies', Professor Rigas Doganis delivered a very insightful presentation for the Air Transport Management MSc students. 
Rigas Doganis is a former CEO of Olympic Airways and was a non-executive director of both EasyJet and South African Airways. He is an air transport adviser for the European Commission, the United Nations and the World Bank, and author of bestselling airline business books.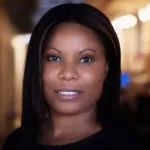 Venicia Gaul
Group Director of Marketing & Brand at St Giles Hotels
Biography
As Group Director of Marketing & Brand at St Giles Hotels, Venicia Gaul leads the development and execution of brand marketing strategies, collaborating closely with the group's hotel teams to advance the St Giles brand, increase demand, and grow guest loyalty. Venicia joined St Giles Hotels in January 2017 as Global Brand Manager & Strategist in New York City from the company's creative agency, Piranha, where she held a similar role. She was made Group Director of Marketing & Brand in January 2019. In this role, Venicia leverages almost 15 years of experience driving brand and business growth within the advertising, travel, and public relations industries.
In her guest lecture, she gave us an introduction to the digital marketing strategies used by St Giles Hotels across the different stages of a guest journey, including inspiration, planning, booking, pre-arrival, check-in, stay and post-stay.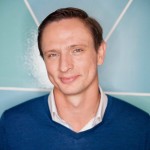 Rob Liddiard
CEO & Co-founder of Yapster
Biography
Rob Liddiard is Cofounder & CEO of Yapster, a mobile communication platform used by frontline organisations such as Next plc, Vision Express, Caffe Nero, Krispy Kreme, Marston's plc and many more. A company lawyer (practising in London and Shanghai) previously, Rob co-founded Yapster in 2015 to provide organisations with largely 'offline' workforces a secure, inclusive and GDPR-compliant alternative to unofficial use of WhatsApp at work. Over the past 6 years, Rob has become a specialist in the emerging field of Social Leadership, working with industry leaders to align and inspire hard-to-reach colleagues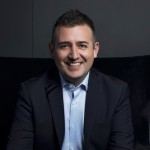 Jonathon Liu
Chief Commercial Officer – Clermont Hotel Group
Biography
Jonathon joined Clermont Hotel Group (formerly GLH Hotels UK) in July 2019 after relocating from Singapore.  Jonathon's expertise from his wide experience from across the world, spanning the continents of Australia, Asia and Europe covers all key commercial fundamentals including sales, marketing, revenue strategy and distribution.
Prior to joining Clermont Hotel Group, Jonathon worked with Accor Hotels for over 10 years overseeing Sales & Distribution in Greater China, Pricing & Revenue Management across the UK & Ireland before leading the Revenue Strategy team at Accor's largest integrated hotel complex in the world; The Fairmont & Swissotel hotels & Raffles City Convention Centre in Singapore.
With a background firstly in hotel operations, then moving through to all facets of commercial strategy, Jonathon has a holistic approach to revenue strategy championing customer centricity across the entire guest journey.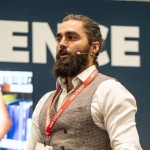 Hugo Metcalfe
Co-Founder of The Happy Mind Tribe
Biography
An experienced Psychologist & Facilitator, Hugo has designed and delivered evidence-based training programs across the globe. He is a regular keynote speaker at conferences and events in the UK on the topic of supporting organisations to cultivate sustainable workplace wellbeing cultures. In fact, he loves the topic so much he is currently writing a book on it.
He has worked with organisations such as The Foreign Office, EU Parliament, Disney, Amazon, Viacom and the British Military. Recently he was commissioned by Royal Military Academy Sandhurst to outline the construct and trainability of 'Leadership', assimilating the last 50 years of research into actionable strategies. The final report and it's recommendations went on to inform Sandhurst's core Leadership Development Program.
Hugo specialises in applying his wealth of knowledge and experience from the field of personal, social and organisational psychology to support organisations to achieve meaningful and lasting change. Helping develop workplace cultures, that are robust and capable of adapting to ever changing times.
A multiple world record holder and mountain guide, Hugo spends his free time putting his own resilience to the test leading solo and group expeditions overseas.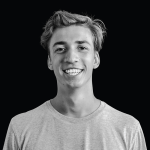 Florian Montag
Director of Business Development at apaleo
Biography
Florian Montag is Director of Business Development at apaleo, an open hospitality platform/cloud property management system, formerly Co-Founder and CEO of HotelHero.
Florian has a background in hospitality working for both independent hotels, as well as hotel chains and graduating from the Ecole Hoteliere de Lausanne. He currently handles business development at apaleo, the cloud platform for new and established players in the hospitality industry.
Before joining apaleo, Florian co-founded and built-up Hotelhero, the software review and recommendation platform for hotels, until it was acquired by apaleo in spring 2021. He is a member of the HSMA IT Expert Circle and has co-written several hotel-tech publications, as well as presented at various conferences amongst others IHIF, Hitec, HICON, HSMA E-day, and Master Innholders.
Florian also co-founded the Smack Hospitality Podcast which brings the stories from distinguished hospitality leaders like Marcus Bernhardt, Marlos Knippenberg, or Charlie Mcgregor to life.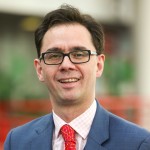 Simon Numphud FIH
Managing Director, AA Media Ltd
Biography
Simon has spent his entire career in the hospitality industry, from managing hotels and restaurants through to the last twenty-five years with AA Media. As Managing Director, he is responsible for both AA Hotel and Hospitality services and VisitEngland Assessment services. This includes the various AA and VisitEngland classification and award schemes which in total numbers over 10,000 hospitality businesses.
Wider industry involvement includes Fellow of the Institute of Hospitality, Fellow of HOSPA, member of the South West Board of Hospitality Action and Ambassador, Room to Reward Ambassador and regular judge for various national hospitality awards. Simon is passionate about mentoring, having been a mentor for Oxford Brookes University hospitality management students, having studied hospitality there himself during his formative years.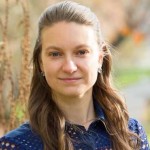 Dr Yulia Omer
Environmental, Social, Governance Manager at Welcome Break
Biography
Since July 2022 Yulia has been working as an ESG Manager responsible for the strategy, implementation and communication of environmental and social responsibility initiatives within Welcome Break. The company's portfolio includes hotels, motorway service stations and petrol filling stations across 45 locations in the UK. Welcome Break has 21 partner brands, including KFC, Burger King, Waitrose, Starbucks, Wyndham's Ramada and Days Inn. Yulia has begun her career in luxury hospitality sector, working across a wide range of food and beverage roles before pursuing a path of sustainability related education and work experience. In the past 5 years Yulia has worked in the healthcare sector on waste and energy efficiency projects while completing a doctorate in sustainable development.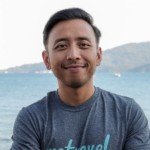 Zaky Prabowo
COO/Co-founder of WeTravel
Biography
Problem solver with many hats. Co-founder of WeTravel (B2B payment and booking software with 3000+ clients worldwide) and Indorelawan (Indonesia's largest online platform for volunteering with 250k members).
2x tech startup founder with experiences in the US, SE Asia, Europe, and Latin America. Formerly a McKinsey consultant and a special aide in the Office of the President of Indonesia. 
Education: B. Eng. in Industrial Engineering from Bandung Institute of Technology, MBA from UC Berkeley (full scholarship), and Certificate in Tourism and Travel Management from City College of San Francisco.
Personal interests: hospitality/travel (have traveled to 54 countries) and fitness (lost 72 lbs/33 kg through healthy eating and exercise).
About the company:
WeTravel (wetravel.com) is a booking and payment solution for multi-day tour operators. 3000+ travel companies worldwide use our SaaS and fintech suites to serve their 500,000 travelers annually. Starting in 2016 in San Francisco, with hubs in Amsterdam and Baku, we are a team of 100 people, 52% female, of 36 nationalities.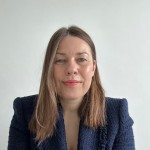 Sara Soulsby
Strategic Partner and Consultant
Biography
Sara has over 20 years of experience within the cruise industry and has worked both at sea and in senior roles within the head offices' of two British cruise brands.
Sara's expertise is in guest experience and most specifically within service delivery.  Sara has implemented bespoke programmes that are directional and empowering for employees and differentiated for guests.
Sara has also led strategic projects in attracting newcomers to cruise and pioneering the ways in which guests received recognition and reward for their loyalty.
As well as lecturing at the university, Sara has been a repeat keynote speaker and panelist at The Cruise Show, Birmingham and London Cruise Show.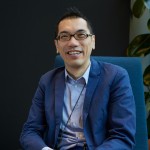 Trevor To
Global Hospitality Design Resilience Leader at Gensler
Biography
Trevor To is the Global Hospitality Design Resilience Leader at Gensler, providing forward-thinking design solutions to delivering holistic design with a focus on sustainability, community engagement, resilience, and guest loyalty. He works closely with hospitality clients, their stakeholders, and the wider community to share knowledge and enhance performance at all scales of design. Specialising in managing the design and delivery of international projects, Trevor often acts as a creative integrator on all stages of architectural projects, from concept design to project coordination and construction management. Gensler is working with SHTM to develop a strategic partnership focusing on hospitality, tourism and transport. In his guest lecture for our MAN3166 International Transport Planning and Policy students he will offer an insight about airport planning and how hospitality design can elevate the travel experience.
More about Gensler: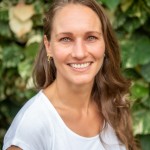 Celine Vadam
Founder & CEO of WE(i) Think
Biography
Celine is the Founder & CEO of WE(i) Think, crafting bespoke hospitality and tourism commercial concepts, bringing a wellbeing and sustainability angle and bridging the gap between innovative solutions, client expectations and operational requirements.
She is a consultant with more than a decade of expertise in hospitality, tourism, wellness/spa, F&B and residential development, as well as a certified integrative health coach from the Institute of Integrative Nutrition.
She worked on a wide range of projects across the globe for international hotel and consulting companies, including Horwath HTL and most recently Four Seasons Hotels & Resorts where she was part of increasing the brand's presence in the EMEA region, as well as accompanying its global strategy for F&B and Wellness operations and concepts.  
Her vision of hospitality is served by her multi-disciplinary skills, placing the concept at the center of the project and involving market research, feasibility analysis, facilities programming, financial projections, operational structuring and programming. Her wellness competences are paired with her interest in sustainability for a holistic approach of wellbeing, from soft to integrative and including both people and planet.
She co-founded the Hospitality of the Future Think Tank, sits on the board of the Hotel of Tomorrow Summit, and is part of the Global Wellness Institute Tourism Destination Initiative, Leading Hotelieres, the Academy of Hospitality Arts Wellness focus group and HospitalityNet Sustainability World Panel. She is a public speaker, addressing wellbeing and sustainability topics at major hospitality and tourism events, as well as a lecturer in renown universities.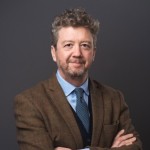 Timothy Walton
Senior Vice President, International Hotel Development, Marriott International
Biography
Tim Walton is a Senior Vice President of International Hotel Development for Marriott International.  Based in London, he currently oversees a team of 12 executives responsible for the development of all Marriott's brands across the northern, western and southern regions of Europe (primarily through means of management and franchising contracts).  He also has EMEA-wide responsibility for the development of the Design Hotels brand (through means of affiliation contracts).
Before rejoining Marriott in 2005, Tim spent four years as Vice President of Hotel Development, Europe, with Le Méridien Hotels & Resorts.  Prior to that, he worked with Marriott's Development Planning and Feasibility group and was responsible for assignments across the EMEA region. 
Tim has also held positions within the fields of consultancy (with industry experts Horwath and BDO) and on-property sales and marketing.  He is a graduate of the University of Surrey where he is a frequent guest speaker.  He is also a member of the University of Surrey's School of Hospitality and Tourism Management advisory board.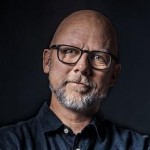 Biography
Soenke sets product vision for Optii and also oversees customer success. He founded Optii to address the lack of innovation in housekeeping operations, with automation, efficiency, and adoption as key influencers in our product development.