Visiting speakers in the School of Hospitality and Tourism Management
Students in the School of Hospitality and Tourism Management benefit from visiting speakers who share insight from their real-life industry experience.
Dr Rob Britton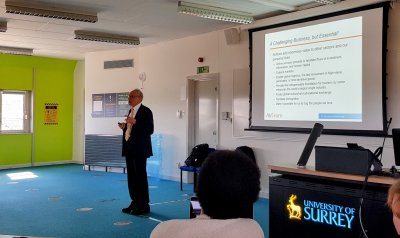 The Air Transport Management MSc programme hosted Rob Britton who asked the question, 'Why is it so hard for airlines to make money?' He outlined eight problems on the topic from his real-world leadership experience in the airline industry. 
Rob is an experienced airline executive, and he has spent more than 22 years at American Airlines in various roles, the latest was being the Managing Director for Marketing at AA.
Sophie Dekkers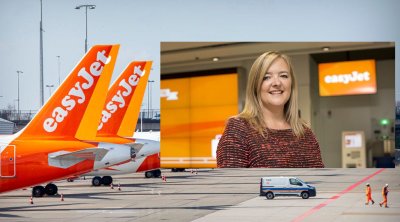 The Air Transport Management MSc had the pleasure to organise an airliner-student talk with Sophie Dekkers who is the Chief Commercial Officer at easyJet.
Sophie is one of the very few females in C-level roles across the airline industry. She is an experienced business leader with a track record of working in key high-profile roles including as UK Country Director, and Head of Change Management. 
Prof Rigas Doganis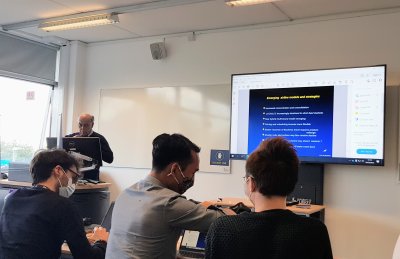 Under the title 'Beyond the Pandemic - Airline Business Models and Strategies', Professor Rigas Doganis delivered a very insightful presentation for the Air Transport Management MSc students. 
Rigas Doganis is a former CEO of Olympic Airways and was a non-executive director of both EasyJet and South African Airways. He is an air transport adviser for the European Commission, the United Nations and the World Bank, and author of bestselling airline business books.  
Venicia Gaul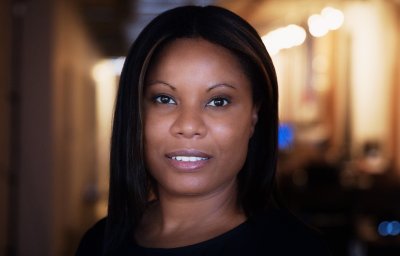 As Group Director of Marketing & Brand at St Giles Hotels, Venicia Gaul leads the development and execution of brand marketing strategies, collaborating closely with the group's hotel teams to advance the St Giles brand, increase demand, and grow guest loyalty. Venicia joined St Giles Hotels in January 2017 as Global Brand Manager & Strategist in New York City from the company's creative agency, Piranha, where she held a similar role. She was made Group Director of Marketing & Brand in January 2019. In this role, Venicia leverages almost 15 years of experience driving brand and business growth within the advertising, travel, and public relations industries.
In her guest lecture, she gave us an introduction to the digital marketing strategies used by St Giles Hotels across the different stages of a guest journey, including inspiration, planning, booking, pre-arrival, check-in, stay and post-stay.