Research courses
Throughout your PhD, you will be supported by a team of supervisors carrying out cutting-edge research in a range of topics including competitiveness in the visitor economy, digital visitor economy, and sustainability and wellbeing in the visitor economy. You will also have several mentoring and teaching opportunities, joining more than 50 PhD students, in one of the largest hospitality and tourism communities in the world.
What we are researching
Competitiveness in the visitor economy
Competitiveness at firm and destination levels
Modelling and forecasting the visitor economy
Equality and diversity in employment
Labour markets, productivity, career mobilities, skills, flexible employment and entrepreneurial migration
Advances in destination branding, innovation, revenue management, and visitor experience and satisfaction
Risk and disaster impacts
Sustainability and wellbeing in the visitor economy
Sustainability evidence-based policy making
Industry's acceptance of responsibility for sustainable development
Sustainable development and entrepreneurship
Sustainable and efficient transportation
Sustainability marketing, product design and communication
Digital visitor economy
Digital transformation
New media and consumer behaviour,
New business models
Disruptive innovation, transformation in business operations and performance
Smart systems including artificial intelligence and robotics, sensors andthe internet of things
Data science including biometric research, data analytics and pattern recognition in big data
Studentships
Funding information:
This competition funded studentship is available to UK and International students. Studentships are awarded on the basis of the academic excellence of both the candidate and the research proposal.Full UK or International fee waiver and stipend at UKRI rates (currently £16,062).
Expert support
Our Doctoral College supports the academic and professional development of postgraduate researchers to ensure our world-leading research continues to grow. There is also an extensive Researcher Development Programme run at university level.
What our students say
Read our student profiles to discover first-hand what it's like to study with us.
Completing my PhD at Surrey has fortified me with top-notch research skills that will stand the test of time internationally.
Frederick Dayour, PhD Hospitality and Tourism Management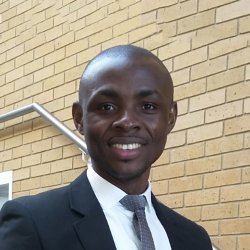 Surrounded by the leading scholars and researchers in the field, the environment is full of bright minds, new ideas and insights, which is reflected in the diversity of the School.
Yoo Ri Kim, PhD Hospitality and Tourism Management