Track 6: Competitiveness
Competitiveness is an important, long-standing theme of research in the visitor economy. In the post-pandemic era, how to sustain or re-gain competitiveness becomes a crucial question faced by both academic scholars and industry practitioners. We welcome contributions that both analyse and question the nature of the competitiveness of the visitor economy from a range of perspectives.
Track 6. Competitiveness Topics
The topics include but are not limited to the following areas:
Demand analysis and forecasting
Productivity, efficiency and performance
Innovation, entrepreneurship, risk and uncertainty
Economic impact of the visitor economy
Corporate social responsibility and governance
Employment, labour mobility and gender
Sharing economy and destination competitiveness
Decision making, behavioural economics and competitiveness
Competitiveness in times of crisis
Competitiveness and sustainability
How to contribute
There are two ways to contribute to this track:
Oral presentation. Submit a 500-word abstract by 6 January 2023. Outcomes will be communicated to authors by 3 February 2023. Please use the submission template (docx) to write your contribution
Poster/interactive media presentation. Submit a poster/dashboard/video presentation by 10 February 2023. Outcomes will be communicated to authors by 24 February 2023. 
Contact
For more information regarding this call, please contact Track 6. Competitiveness Chairs: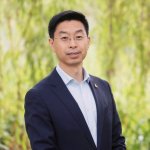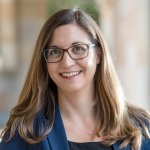 Dr Marion Karl
Research Theme Lead for Decision making, behaviour and destination marketing, Centre for Competitiveness of the Visitor Economy
See profile
See profile