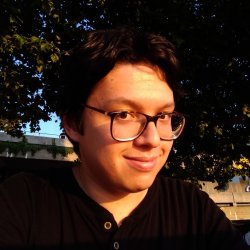 Daniel Peixoto Murata
"I have always wanted to pursue an academic career, since my time as an undergraduate student back in Brazil. The School of Law at the University of Surrey excels in the field of legal philosophy and the Surrey Centre for Law and Philosophy is one of the largest and most active research groups in its field."
Research project
Shame, Character and the Law – Bernard Williams and Contemporary Jurisprudence
I love that my subject has space for creativity and innovation. Legal philosophy is an exciting subject that interchanges with moral and political theory, economics, anthropology, social sciences, as well as literature and the arts. If you want to understand this distinctively human phenomenon, you need to have at least some understanding about what makes us human.
Pursuing a PhD at Surrey is exciting. The Surrey Centre for Law and Philosophy holds many events, such as seminars, lectures and conferences, on an almost weekly basis; covering topics from the law of consent to general jurisprudence and moral and political theory. 
At the School of Law, you are assigned two supervisors. In my case, Dr Bero and Dr Asgeirsson are, respectively, my main supervisor and co-supervisor. I am constantly meeting them to discuss the progress of my research, and they are always giving me valuable feedback.
My research takes me to some unexpected places, and this makes me constantly learn new things. I am learning more during my PhD than at any other time of my life. The feeling of progress is one of the things that I enjoy most about studying for a PhD. There are many opportunities to talk to researchers at the University, as well as researchers from other institutions. In my research field, Surrey has strong connections with other universities across the UK and the US and collaborates in the organisation of many conferences and workshops.
One of the things that makes me proud about my PhD research is how it tries to draw on some very important discussions in philosophy that have been underestimated in legal debates. My thesis is an attempt to bring legal thought closer to the kind of human beings we are.
The School of Law has a strong sense of community. Both staff and postgraduate research students are very friendly – which really motivates me.
Before coming to Surrey, I completed my undergraduate degree and masters at the University of Sao Paulo, Brazil. I currently enjoy living in Guildford as I can do things at my own pace – it has a calm, stable atmosphere, which is ideal for my daily life and research.
I intend to pursue an academic career after my PhD. I have just started my second year, so there is a lot of ground to cover yet! Surrey has a very strong name in my research field, so I am confident that my time at Surrey will surely help me.
Discover our programmes in law, including our PhD in Law.