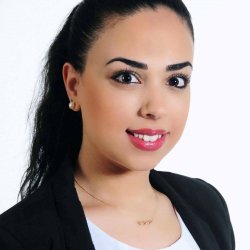 Maria Louca
A qualified barrister under the National Bar of the Republic of Cyprus, Maria Louca holds an LLB from the University of Keele. She came to Surrey to study for an LLM in International Law and received the Justice Umaru Abdullahi Prize for the best graduating student on the International Law programme. Maria was subsequently awarded an MA in International Relations from the University of Kent and then returned to Surrey to study for a PhD in Law. On completion of her PhD, Maria has taken up a lectureship at Leicester University.
Research project
Jurisdictional Objections in Inter-State Courts and Tribunals
Why did you choose Surrey?
My supervisor Dr Arman Sarvarian is one of the main reasons why I returned to Surrey for my PhD, along with Surrey's great location and welcoming environment which I had experienced in my LLM in International Law in 2012.
What is your strongest memory of Surrey?
Surrey Law School has provided a great nurturing environment for me to grow as an academic and in that time, the School has helped me grow into a confident professional.
One of the strongest memories is the first time I walked into the lecture theatre as a Lecturer, ready to deliver my first lecture in EU Law.
What were the best things about your course?
The PhD community created at the School of Law provides PhD students with academic and emotional support, both important for the delivery of great results. The exceptional guidance provided by my supervisor, Dr Sarvarian, has not only helped me to deliver my research project but also understand the industry and as a result secure a lectureship at the University of Leicester. 
What do you do now and what do you find most enjoyable about your work?
Academia offers the opportunity to inspire and get equally inspired by others. Interacting with different people every day and extent your horizons is one of the best highlights.
How did your time at Surrey help you choose what career to go into? 
My PhD experience at Surrey has helped me solidify my decision for a career in academia as the programme gradually introduces you to all aspects of academia, ranging from teaching to conference participation and organisation and much more.
What is your advice for students aspiring to work in your profession?
Have a plan and be patient! Resilience is one of the most important assets.
Discover our programmes in law, including our PhD in Law.