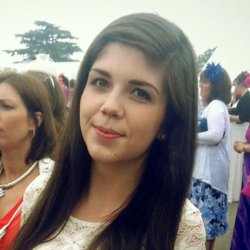 Jessica Burgess
"The Professional Training placement is a pretty unique opportunity that you won't find at every other university and it really does help you stand out when applying for graduate jobs."
Course
Law
Placement company
Toyota (GB) PLC
"I have wanted to pursue a legal career for as long as I can remember. I wanted to study a degree which offered me the opportunity to follow this ambition and challenge myself both personally and academically throughout my studies. Law is an extremely interesting and empowering degree and my studies have really confirmed my excitement for a career in this field. 
I knew that Surrey was the right choice for me after visiting the University with my school and falling in love with the campus. I really liked the structure and flexibility of the LLB course, which seemed perfect for me as it allowed me to study modules that I had a genuine interest in.
Furthermore, the unique opportunities to undertake a Professional Training placement and to learn a foreign language alongside my degree were both extremely exciting.
I attended an Open Day with my parents. It was a great opportunity to walk around campus, visit Guildford and see the facilities that the University has to offer, as well as ask current students what they thought of life at Surrey. I would really recommend coming to an Open Day as I think visiting the University is the best way to find out if it is the right fit for you.
I really like that I am able to tailor my course to my own interests and professional needs by choosing modules that are relevant to my future career plans. I also enjoy the fact that the weekly tutorial groups are very small, allowing more personal learning contact with tutors. The academic staff are all experts in their respective fields and so can be a great source of knowledge for students. I have found it helpful to gain personal feedback on assessments, particularly in final year. 
During my time at University I have been part of both the Cheerleading and Snowsports societies. I have enjoyed going away on the University ski trip and the Team Surrey tour. Joining a society is a really great way to make friends from all across campus and help you make the most of the University social life.
I undertook a Professional Training Placement at the headquarters of Toyota (GB) PLC. Within the Corporate Social Responsibility and Environmental Affairs department I was responsible for the management of the Toyota GB community grant scheme and the monitoring of the company's environmental performance. I worked closely with the Legal department in order to ensure Toyota GB's compliance with environmental legislation. I also conducted audits and assisted in processes such as mediation.
My main highlight was representing Toyota GB at a pan-European conference at the European headquarters in Brussels. Being trusted with the responsibility to solely represent the company was extremely exciting and an unforgettable experience. Other highlights included an event at the House of Commons, taking part in a sponsored mud run with colleagues for charity and visiting the manufacturing plant in Derby.
My placement is one of the greatest highlights of my time at university and I cannot recommend it enough. Spending a year on placement allows you to build important skills and you will learn so much about your chosen industry. My greatest achievement of the past year was securing a training contract at a leading global law firm in London. I feel extremely lucky to be able to graduate and immediately start my dream job. After graduation I will be going to law school in London to complete the LPC before starting my training contract the following September."
Discover more about our law programmes, including our LLB Law.