Band B rooms
Our Band B accommodation consists of basic single rooms at Hazel Farm
Key facts
Number of rooms: 132 rooms at Hazel Farm
Single rooms: Yes ✓
Shared rooms: No ✗
En-suite shower: No ✗
Self-catered: Yes ✓
Broadband: Included ✓
Belongings insurance: Included ✓
Resident parking: Available ✓
Bus pass: Included ✓
Approximate total room area: 8.4m²
Cost: £90.00 per week (academic year 2019/20)
Please note it is not possible to select to be allocated to a specific court or campus
Hazel Farm
Band B rooms at Hazel Farm are typically located in two-storey houses shared by six students. Most rooms have washbasins and each house has two showers and a kitchen/living room. Hazel Farm comprises purpose-built student housing about two miles from campus. There is a regular free bus service to and from the campus. Hazel Farm has parking spaces for residents only.
Band B video tour
Watch a video tour of Band B rooms at Hazel Farm.
Floor plan
View a floorplan of Band B accommodation in Hazel Farm.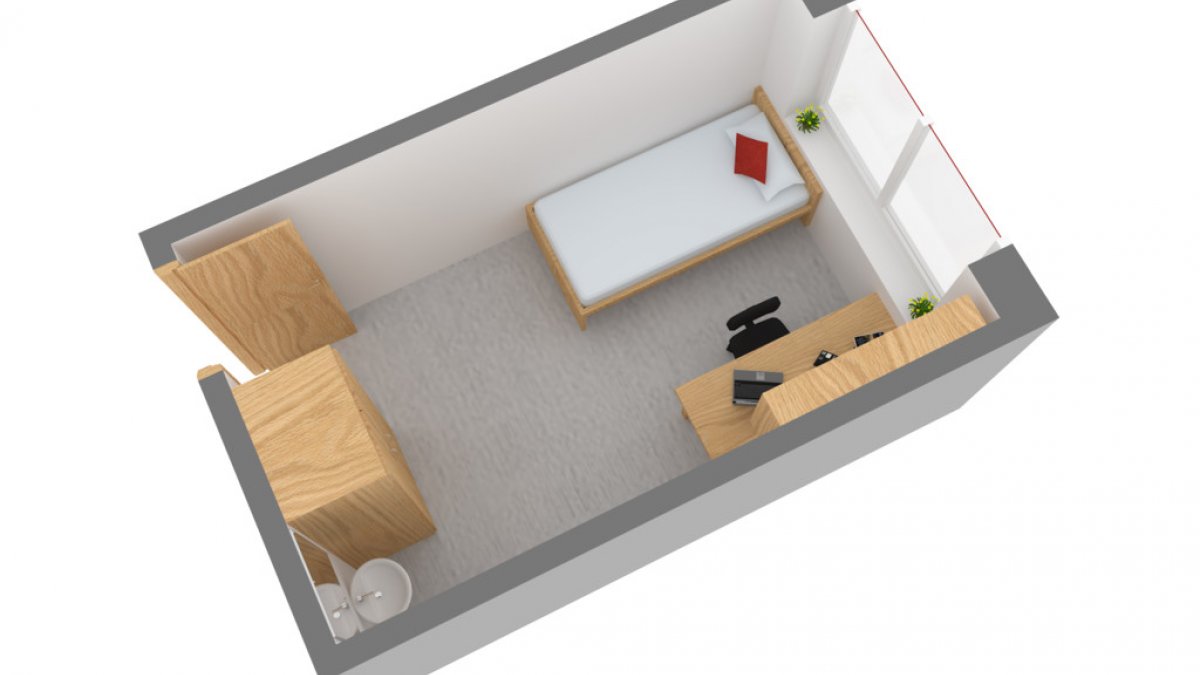 AccessAble access guides
Hazel Farm
All other residences