2000 to 2009
Find out where has life taken Surrey alumni who graduated between 2000 and 2009.
Petar Curic, MMus (2009)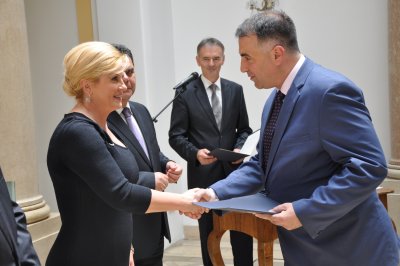 I have recently been appointed as a member of the President's own Advisory Board for Nation Branding of the Republic of Croatia. The President of Croatia, Mrs Kolinda Grabar-Kitarovic, has formed this presidential committee inspired by the Branding Croatia Conference which I personally founded and have continuously presided over since 2014. I am pictured with her.
Arsalan Hussain, MSc Management Information Systems (2008)
Life has been a rollercoaster since I graduated from Surrey. I got twins after marriage and moved to Saudi Arabia, I have taken the big challenges for new start-ups. Recently, I have been working with Noon.com as Sr. Regional IT Manager, one of the biggest start-ups in the Middle East and challenging Amazon in the region.
Kelvin (Choong) Yeo, MSc Signal Processing & Machine Intelligence (2007)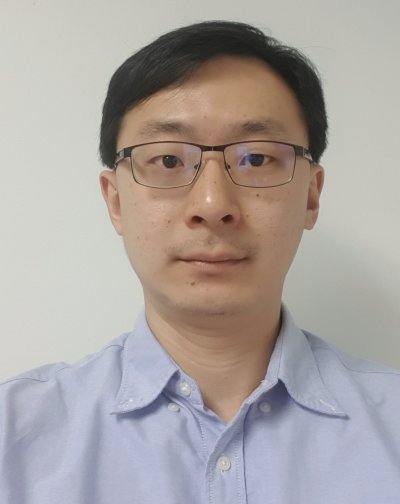 Once graduated, I went to Singapore and landed a job in National Instruments as an Internal Sales Engineer in 2008. I then joined Darco Engineering Pte Ltd. From handling water treatment to handling wastewater treatment projects, operations and services, I've advanced to the Sales & Service Manager in the organisation. I hope to reconnect with my course mates and house mates. Miss Surrey and the UK and hope to visit it with my wife and children soon!
Robert Smith, BSc Business Management (2006)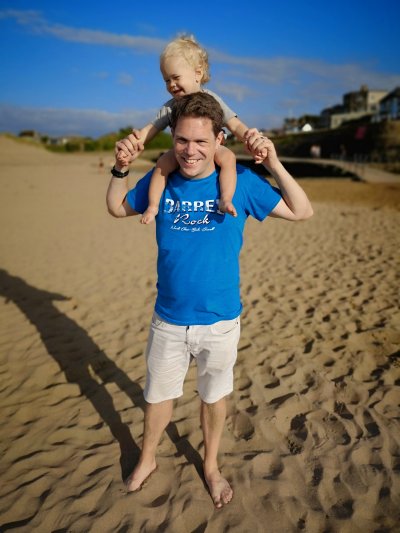 Following graduation I qualified as a chartered management accountant, training at Philips Electronics in Guildford before moving on to other companies such as Alliance Boots & KFC. Now I am a global finance project manager for a pharmaceutical firm and spend a lot of time between the UK , Tokyo & Chicago.
Ahmed Abdulqader, PhD Accounting (2006)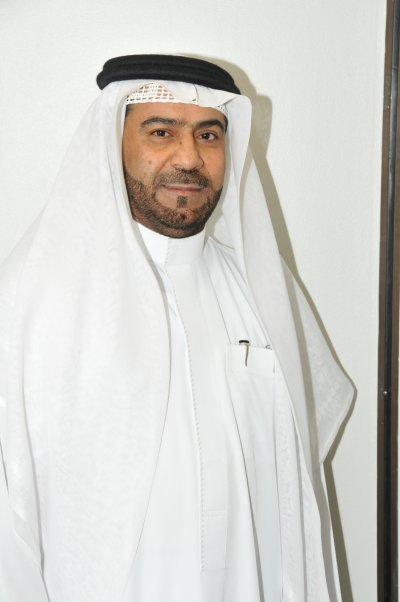 I took my BSc in Accounting at University of Bahrain in 1985, which gave me the opportunity to work for one of the largest audit firms, Peat Marwick International (now called KPMG). In 1987 I moved to the Ministry of Finance and National Economy as an auditor, and subsequently Director of Audit in 1995. During this period, I received an MBA from the University of Bahrain and became a Certified Public Accountant. In 2003, I was appointed by a Royal Decree to be the Deputy to the President of the National Audit Office of Bahrain. My PhD opened the door for me to practice as Assistant Professor at the University of Bahrain after I decided to leave the National Audit Office in 2013.  I now have my own small financial and administrative consulting company. Of course, my gold life achievement, was to marry the most beautiful woman in my life and become a father of two daughters and three sons, and the grandfather of two beautiful girls and two handsome boys.
Benjamin Fredlund, BEng Civil Engineering (2005) and MSc Water and Environmental Engineering (2006)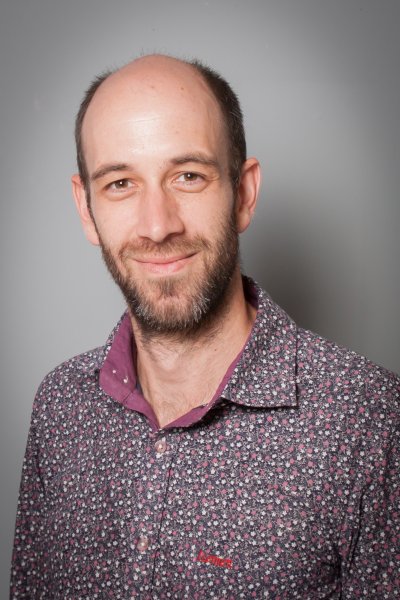 I am based in Durban, South Africa where I currently lead the Africa Water & Wastewater Treatment team for engineering company AECOM. I'm responsible for a wide range of municipal and industrial treatment and infrastructure projects across Africa.
Neil Bruce, MSc Multimedia Signal Processing (2005)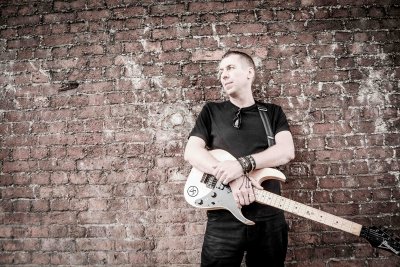 Since graduating from Surrey, I have gone on to complete a PhD in soundscapes and then went on to start a number of my own media and music companies. Following my dream of wanting to pursue a full-time music career, I currently am a professional guitarist, sound designer and composer. Although I still dabble with some university lecturing and the odd research project here and there!
Minis Terlidis, MSc Structural Engineering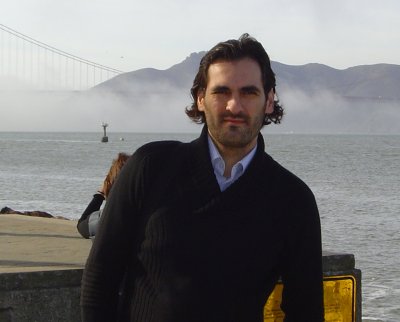 Almost 15 after my graduation, life has taken me into interesting routes. After having lived in various countries, e.g. UAE, USA, Belgium, Vietnam and others I returned to my home country Greece to work for one of the world's largest investment companies, BlackRock, for property investment. Along the way I met my wife, married and had a son named Nicholas. My professional journey recently took me into investing, developing and managing  boutique hotels and we are also developing one more. I always remember my days at Surrey, as the most joyful ever, while the skills I learned during that time are an invaluable asset for my professional career.
Will Hall, BSc Business Management (2005)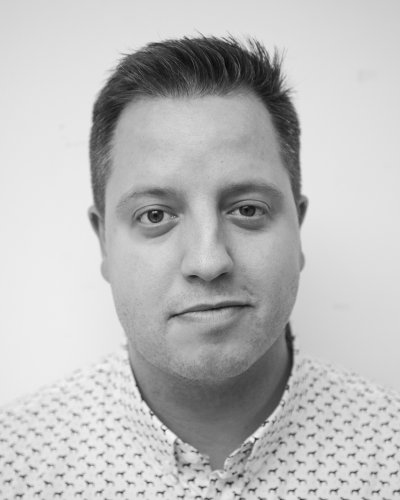 Since Surrey, I've forged a career in branding. Living in Bath and working in London, I am Strategy Director for one of the world's oldest and most successful brand agencies: Landor. I work with and for some of the world's biggest brands, from Barclays and BP to the Football Association and Starbucks. No day is ever the same, and I'm constantly inspired by the brilliance of others. I'm married to the love of my life, Pollyanna, and we're expecting our first child in August.
Andrew McAllister, MEng Electrical and Electronic Engineering (2005)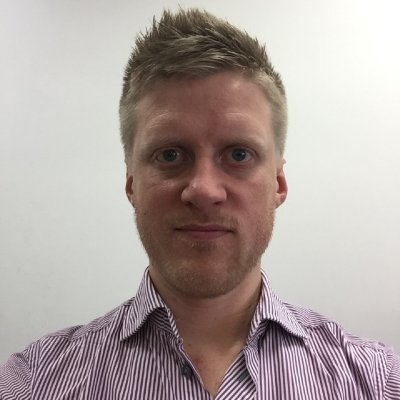 I have worked in a number of industries doing electronics/product design/development inc test equipment (Gen3 Systems), automotive Perei/Lite-Wire, military (DRS UK), Retail (DisplayData), gas (Linde/BOC). I have worked as an employee since I had a paper-round at 12 until this year. I have been steadily been building my own business in my spare time over the last seven years (mainly over the last two years) whilst getting married and having my first child to now dedicate my working life to my business which is now able to support my family. Work/life balance has been a struggle, now finding my feet as a business owner, able to direct the business and implement best practices and put all of my experience into practice.
Socrates Delaportas, MSc International Marketing Management (2004)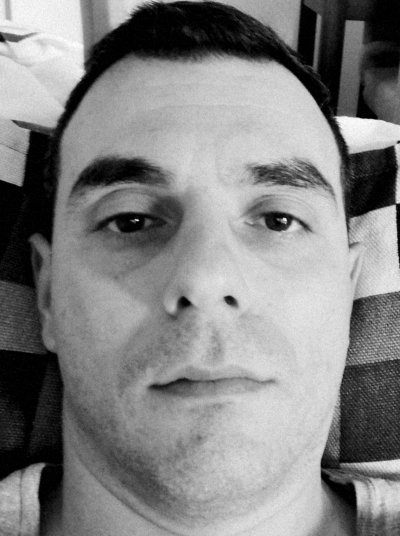 Life in and studies in UniS has been a milestone for my life since when I graduated I was only 24 and now I am 39 already. I have family and have been working for many years in the maritime industry where knowledge of management, international trade and, of course, the international living of UniS assisted me in adopting the global character that the maritime industry has.
Shatha Al Maskiry, MBA (2003)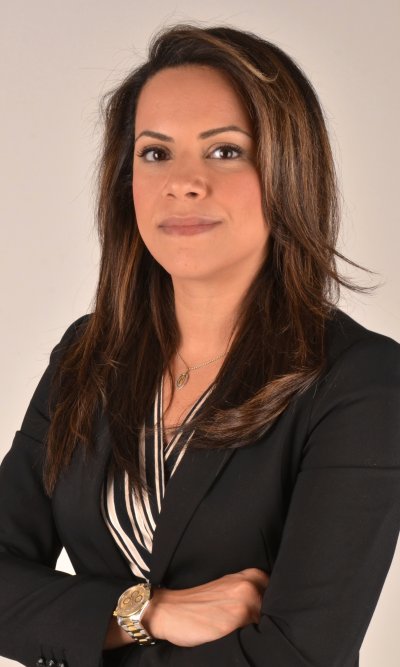 After graduating, I joined Shell Oman Marketing and spent just under two years as the Head of Treasury and MIS. I then rejoined PwC for two years in the USA as part of the Leadership Team for System & Process Assurance. I've spent the last 10 years with Protiviti in Oman, and I'm currently the Country Managing Director. Today, I'm part of the leadership team at a Middle East level.
Steve Motion, BSc International Hospitality and Tourism Management (2003)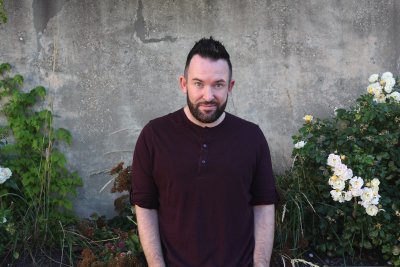 After graduation, I worked in hotel and restaurant management for seven years in Radisson Blu, TGI Fridays and Pret a Manger before recognising the growth in the restaurant technology adoption and joining Bookatable.com. I helped scale the business to its acquisition by Michelin in 2015. I then took my tech experience to the USA, moving to New York for three years to lead a new restaurant discovery and mobile payment app called Velocity. I then came back to the UK briefly to consult for Zonal, the UK's leading restaurant and bar EPOS solution. Missing the US and proudly securing an Exceptional Ability Visa in 2018, I'm now the Director of Sales and Marketing for a Washington DC-based restaurant CRM company called Venga.
Ruth Wolseley, Midwifery Studies (2003)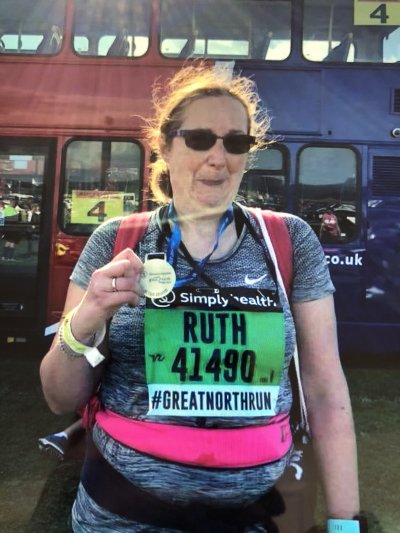 I moved to Newcastle a year after graduation and have stayed there ever since. I work at the RVI the Tertiary referral centre for the North East so I have gained so much experience. I completed my post registration degree in 2017. I still love to travel and experience new things including abseiling Table Mountain,  zip lining in Dubai and learning a new martial art at Tiger Mauy Thai in Phuket. Last year I did my First Great North Run which was amazing and definitely aiming to do it again. I was one of the choir members who flash mobbed the Proms in the Park for the BBC. I'm a member of the Surrey Angels and am so proud of how they have grown since our little band of five first competed all those years ago. I'm still and geek and proud of it. Had a wonderful time at Surrey and can't believe it's been 20 years since I began.
Kristina Evelyn, MBA (2002)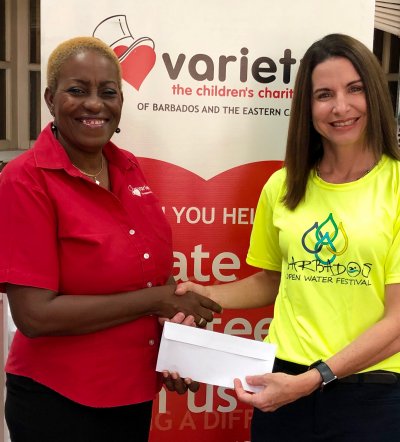 While studying via distance learning for my MBA, I was working with Ernst & Young in my homeland of Barbados. Since then, when I had young children, I became self-employed and am now running two international sporting events on the island - Run Barbados Marathon Weekend and Barbados Open Water Swim Festival. I have been an avid sportsperson my entire life so enjoy marketing, promoting and organising sports tourism events. With this new path and the ever-changing marketing landscape, I had to return to school to study digital marketing! Never too old to learn. The picture is of our annual donation from the Swim Festival to our charity partner Variety - The Children's Charity. Both events support charity, junior sportspeople and active lifestyles. In my spare time I also volunteer with a charity called the Ubunye Challenge which assists with early childhood education in poor, rural areas in South Africa.
Janet Wardle, BSc Combined Studies (2002)
News from me is simple - I have been growing happily old in my own home in Surrey. The previous years spent as a travelling UN wife. These years have provided an opportunity to indulge in archaeology, in which I took my BSc with Surrey. My house is 200 years old; it was once a pottery. Absalom Harris was a tenant before he went to Wrecclesham. Many hours spent researching in the excellent Surrey History Centre at Woking led to the discovery of the original 'Fine', when land was taken out of the 'Bishop of Winchester's Waste'. 1832 Parliament passed the Commutation Act, when the Tithe system was changed to monetary and caused as much furore as our present Brexit. Ancient Deeds reveal the ambitions of the owner, a farmer and potter, William Etherington his life and times as a Victorian. Absalom Harris potted here as a tenant aged 23 years old. He began his family, with two sons born in these cottages. We have raised three children likewise. I almost have a paper ready to print so my next hope is authorship.
Marguerite Shepherd, MSc Information Systems (2001)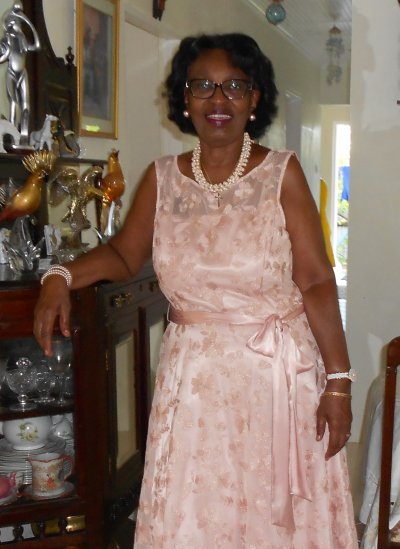 I was promoted to Manager of Information Systems at the Customs and Excise Department. I was involved in setting up the ASYCUDA plus + systems, which was a modernization project to upgrade several departments, including the VAT Division. Since then I have retired and enjoying myself cruising, sea-bathing and taking in some horse racing.
Christine Crouch, BSc Applied Psychology and Sociology (2001)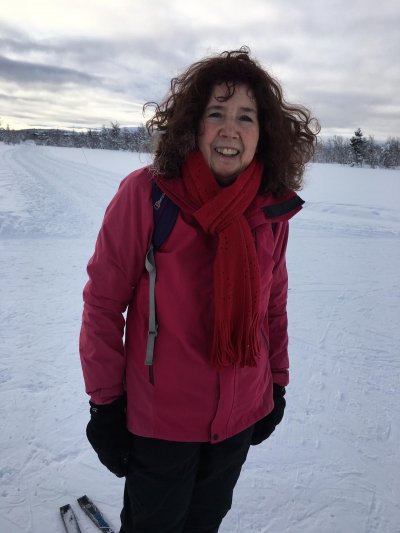 I went to work as project assistant for the NHS Modernisation Agency at the Royal Surrey County Hospital, then became Theatre Project Analyst and eventually went to work at St Peter's Hospital, Chertsey as an Information Analyst where I worked my way up the various pay grades and acted as Information Manager for nearly two years in 2010 and 2011.  I am currently retired and have a beautiful granddaughter, now aged 18 months.
Natasa Diamanti, MA Translation (2000)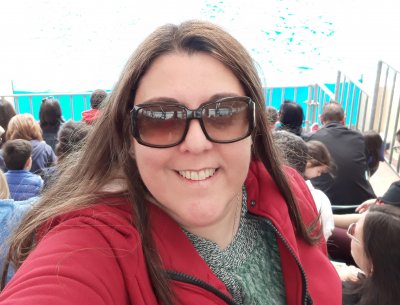 Back to my hometown, Mytilene-Greece, working as an English teacher in state schools, and married with twins (a son and a daughter).