2010 to 2019
Find out where has life taken Surrey alumni who graduated between 2010 and 2019.
Delzad Dalal, MSc Information Systems (2010)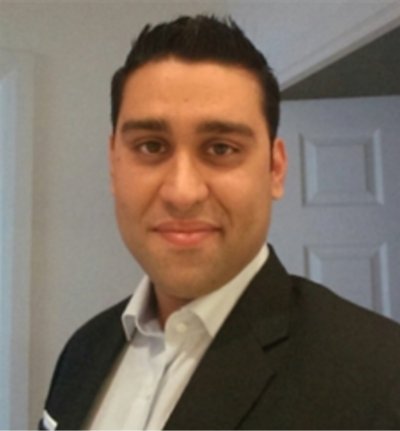 I left University of Surrey about 10 years ago now and life has been an exhilarating roller coaster ride since. I started off as an intern at a small boutique agency for three months working as a junior business analyst and a decade later, I am the product owner for a Swedish company's advanced data and analytics services in the UK. I have had the distinct pleasure of working with some truly fantastic people and organisations and no doubt have faced numerous obstacles and rejections, but then again, victory is a lot sweeter when it's achieved through perseverance and tenacity. I've also been blessed with meeting my soulmate with whom I recently bought my first home.  Like I said, its been a roller coaster ride and if I had to do it all over again, I'd do it in a heartbeat!
Obiefule Iroabueke, MSc International Financial Management (2010)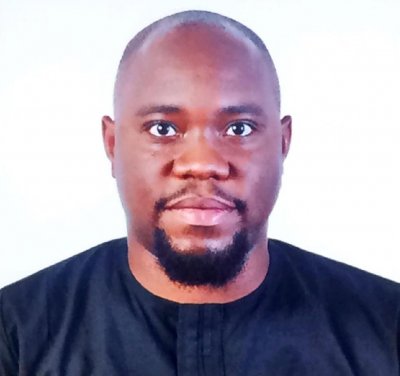 In December 2017, I was promoted to the position of Deputy General Manager (Business Development and Investment) at the Nigerian Airspace Management Agency under the Ministry of Aviation, Nigeria.
Rohan Prakash, MSc Tourism Management (2010)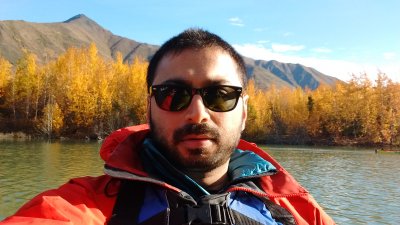 While studying I got a fantastic opportunity to work in the HQ of Explore Worldwide Ltd, a leading adventure travel company, as an operations manager. After gaining fair bit of confidence and experience, I had the courage to start up The Adventure Bridge. After a successful star,t I had the opportunity to bring in Cox and Kings Ltd as strategic investors and under their banner we re-launched ourselves as Trip360.
Today Trip360 is the only start-up of its kind that operates from very challenging expeditions to entry level trips across mountains, land, ice and water. With our knowledge and expertise in the field we have created world-class operating procedures in remote parts of India and subcontinent where there was none. Our three pillars - Safe, Sustainable and Social - offers a great base for all travellers to approach and integrate with the communities they are visiting.
Anna Bortsova, MSc Tourism Management (2010)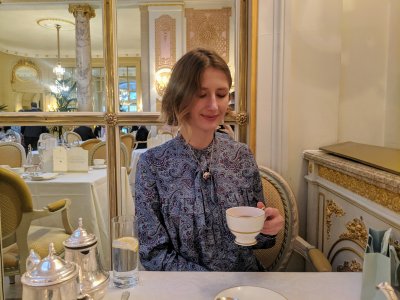 Built web apps in various London start-ups. Joined YouTube as a technical consultant. Now working as a User Experience Engineer at DeepMind in London!
Alistair Marke,​​​​​​​ MSc Environmental Strategy (2010)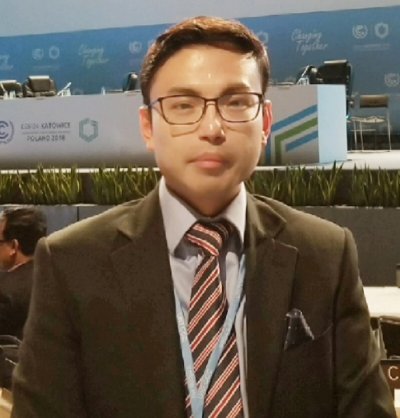 I am currently the Director-General of the Blockchain & Climate Institute where I work with a number of governments and experts to deploy blockchain in achieving climate change goals. I am co-drafter of the ISO 14097 climate finance standard and a UK representative on ISO 22739 blockchain and distributed ledger technologies standard (use case, smart contract and governance). In the UK, I chair the Energy, Climate Change & Green Finance Committee of the British Blockchain Association; and serve as an ad hoc Expert Advisor to the All-Party Parliamentary Group on Blockchain.
Xiaoxuan (Jerry) Sun, BSc Business Management (2010)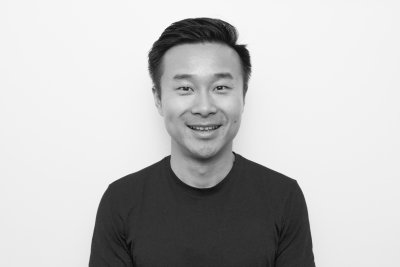 After eight years working at Apple on B2B sales, I decided to change my career. I completed Stanford Graduate Business School Ignite (Entrepreneurship and Innovation programme) which inspire me to try something new and challenging. I decided to join Patch as Head of B2B sales. Patch is a London-based start-up company that aims to change the London indoor environment by supplying plants to householders.
Mohammed Al-Leswas,​​​​​​​ MSc Radiation and Environmental Protection (2010)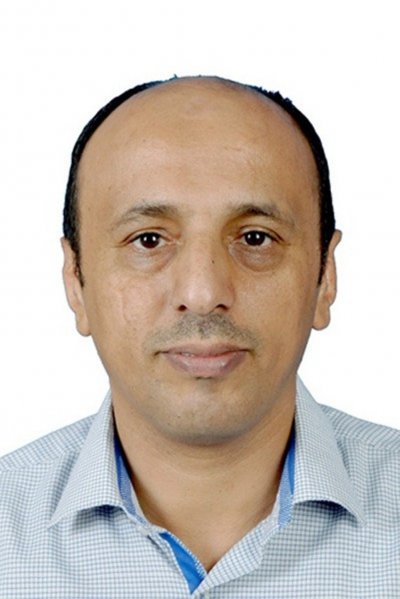 I've been working for the National Atomic Energy Commission in Yemen since 2001. I was designated as a radiation inspector working in industrial applications. I've been involved in many training courses by IAEA through fellowship programs in Malaysia, Austria, Germany, Egypt, Lebanon, Jordan and US. Then, I got an excellent opportunity to continue my higher study in the same field of my profession on radiation and environmental protection at Surrey. After graduating, I continued my work at NATEC, involving further subjects such as nuclear safety and security. In addition, I represented my country as a counterpart in Non-Destructive Testing NDT projects in technical cooperation projects with IAEA. I got another chance to be trained by US-NRC and the Arab Atomic Energy Agency. I've received intensive training on siting and licensing of nuclear power reactors. Nowadays, I am working as an instructor and consultant in radiation safety and security of radioactive sources.
Melody Lau, MSc Tourism Development (2011)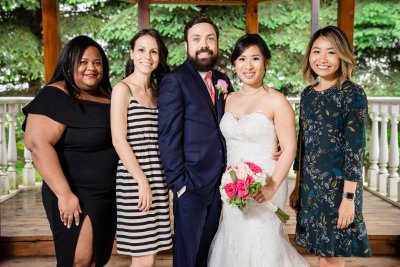 I am amazed how the friendships I developed at the University of Surrey have been able to stand the test of time, across countries and continents. Surprisingly, in our relatively small tourism programme of about fifty people, two of my friends have ended up living in Toronto, neither of whom were from Canada or had planned to move here. Last year, I got married (to Nicholas) and while not all my friends from Surrey could attend the wedding, three did and we were very happy to meet up altogether again. For our honeymoon, we decided to visit Argentina and our local guide was another friend I met during my studies! These relationships are reminders, while my academic and career achievements are important, I will always cherish above all else, the lifelong connections I've made from my time in Surrey.
Martin Lewis,​​​​​​​ BMus Music and Sound Recording (2011)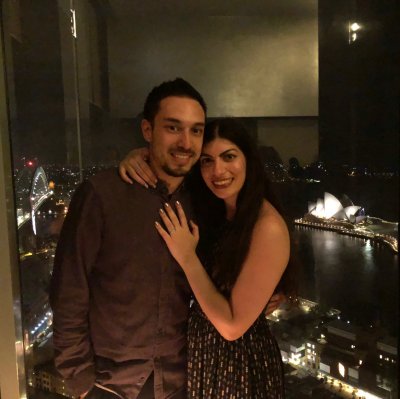 After graduating, I moved back home to Bedford. I continued working at Eton College, where I completed my placement year, as a music teacher for three years and at the same time founded Graduation Attire Ltd. I now focus entirely on running my own business, as I want students to have the best memories and the most enjoyable graduation experience. We are now the official suppliers to  the University of Exeter. At Surrey, I met my fiancé, Elli Kyrou from Cyprus who graduated with BSc Psychology at the same year, and we are getting married in August. Elli and I have bought a house together and we are planning to move to Cyprus in the future.
Amy Fitzgerald, LLB (2011)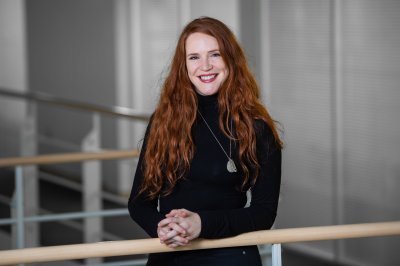 Whilst being enrolled on a part-time MSc in Sustainability at SOAS, I started work in London as an office manager for a media company and ended up producing their corporate content, specialising in CSER compliance, carving out my niche, combining my law degree experience, the ongoing environmental science studies and a dabble of creativity. This followed for a few years until, I quit my job and travelled the world for a year. I settled with my partner in Berlin, Germany for a couple of years, advising start-ups on their sustainability strategy, whilst setting up my own small swimming start-up concurrently. This is still going well and a strong desire to return to Surrey pulled me back last year and I am now doing a PhD role looking at the life-cycle assessment methodology of composite materials and processes.
Dr Adnan Alhathal Alanezi,​​​​​​​ PhD Water and Process Engineering (2012)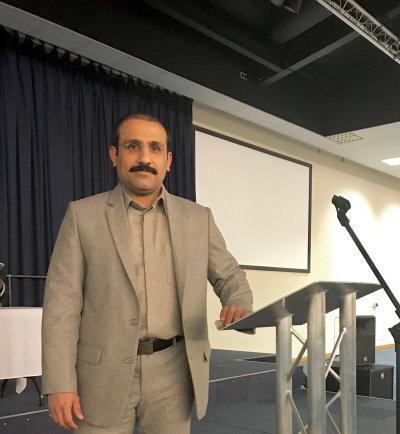 After graduating, I was appointed to the Department of Chemical Engineering Technonlogy in Kuwait as an Assistant Professor and have published more than 20 research papers in internationally-refereed journals in joint research projects with many international universities and research centres. As a result, I am currently applying for an Associate Professor. In 2017, I established a Kuwaiti water technology company called (KWT) and got a partnership with an Egyptian and Canadian companies in the field of water and energy. Currently, I aim to obtain governmental support to build a plant to produce electricity as a natural, clean resource.
Seyed Mohammad Masoud Seyedhassani, MSc Tourism Management (2012)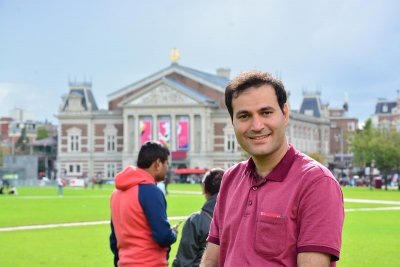 My masters dissertation at Surrey was about the "Attitude changes of international travellers before and after coming to Iran". I found that one of the most important weaknesses of Iran's tourism is nightlife and entertainment activities which was also stated by most of travellers. After returning to my country and involved in tourism I tried to overcome this issue by using our cultural strength points and started a project with the name of "Traditional Persian Night" which gives travellers a pure experience of Persian culture and traditions and includes live Persian music, Persian storytelling, Persian anecdotes, dinner (served in Persian style) and other interesting entertainments. More than 60 sessions have been held so far and our guests have been very satisfied with it. After working about four years on this idea it is now listed as one of the top entertainments of Iran on the Tripadvisor website, Lonely Planet and Bradt Guides Iran travel guide books. Traditional Persian Night always reminds me of the good memories at Surrey.
Martini Ma,​​​​​​​ BSc Business Management (2012)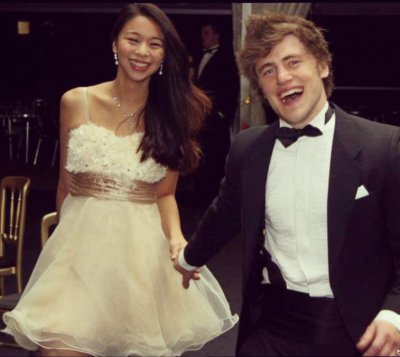 My fiancé and I met at Surrey; we both studied Business Management. Shortly after graduating we decided to go to Australia for a working holiday; we have now been living in Melbourne for just over five years and love it out here. We both work in recruitment/talent acquisition and have since got our permanent residency in Australia. We are also getting married in July in the UK and can't wait to celebrate and be reunited with our old friends from Surrey! Surrey was one of the best decisions we both made. This is a photo of us at the graduation ball — wish we could go back and do it again, it was so much fun!
Paul Staite,​​​​​​​ BSc Business Management (2013)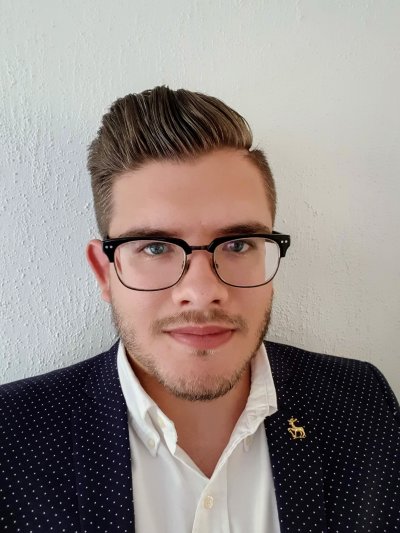 Since graduating I have had great opportunities working at agencies and in-house marketing teams, building relationships with some of the largest companies in the world flying out to places like San Francisco, Washington DC, Switzerland, Finland and many more! I am currently a Digital Campaign Planner based in London working for a Fintech organisation supporting local regions across the globe to execute digital marketing campaigns locally. Over the coming years, I am looking to build my experience, knowledge and network to take further ownership of these types of campaigns at a global level pushing myself to become a Global Marketing Operations Manager.
Fatima Al-Kuwari,​​​​​​​ International Marketing and Communication (2013)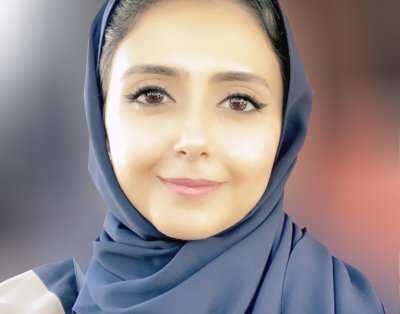 While I was studying I created a brand about gift packaging for different occasions, and all the designs I adopted from our Qatar heritage. After graduation I took many short courses in the UK about managing and starting a business. I started distributing my products to many shops in Doha then in other countries. I opened the first cultural gift shop in Qatar in March 2018 in a magnificent area called The Pearl Qatar. The shop is reflecting the main values of the Qatari culture (generosity, hospitality, caring, love, be there for each other). The shop is a combination of passion, education and creativity. Also I have my products in Qatar National Museums, and Hamad International Airport and In August 2019 I will open one of the biggest branches in New Area in Doha. 
Iijal Hassan, BSc Mathematics with Business Studies, 2013, and MSc Corporate Finance, 2018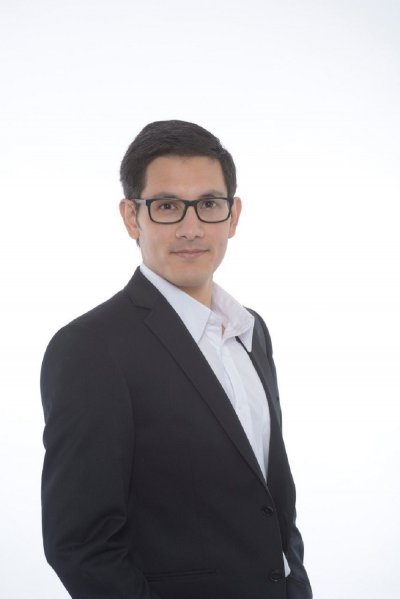 After my graduation I went on to work as a financial analyst for a Swiss cloud computing company. Whilst working on their global expansion strategy, I noticed the huge potential for cloud computing in Pakistan, given the newly-elected government's 'Digital Pakistan Vision'. That's when I decided to venture into entrepreneurship by starting a cloud computing company in Islamabad, the capital city. So far I have managed to raise $36,000 through angel investment and gone on to hire an employee.
My masters degree has provided me with a very dynamic perspective of what it takes to run and grow a start-up particularly from a financial point of view. 
Tetiana Vynokurova, BSc Business Management (2013)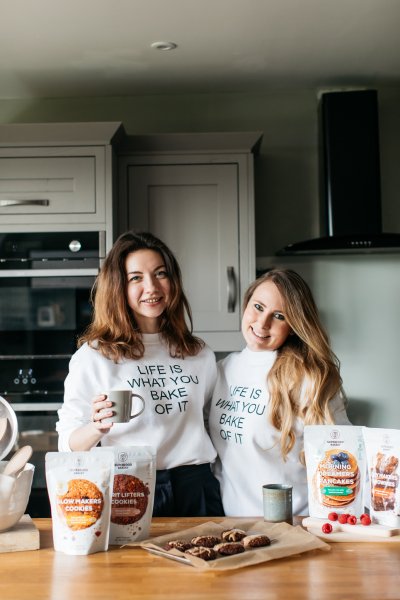 Back in 2017, I started Superfood Bakery together with my friend Ksenia Tkacheva, who is also a Surrey alumna.
Superfood Bakery is a fast-growing brand of delicious, naturally gluten-free baking mixes and snacks.
Our products are available in Whole Foods, Planet Organic, Revital, Holland & Barrett, Ocado, Gousto and hundreds of independent shops across the UK!
Fei Yan,​​​​​​​ MSc International Hotel Management 2014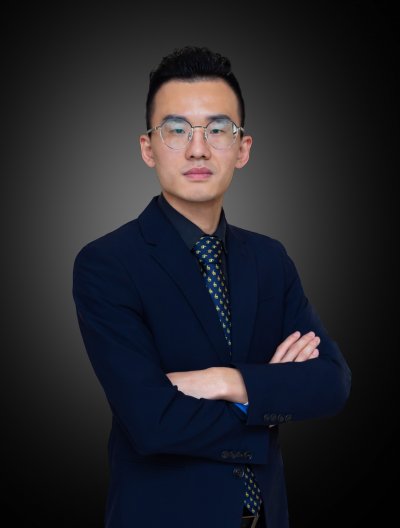 Got my first job for hotel group InterContinental in Chendu, China after graduation in 2014. Started as a reservation agent, then sales coordinator and get to senior sales manager in these five years, step by step.
I appreciated the time and life in Surrey, it brings me a lot more than study.
AKM Hasibur Rahman,​​​​​​​ MSc International Economics, Finance and Development (2014)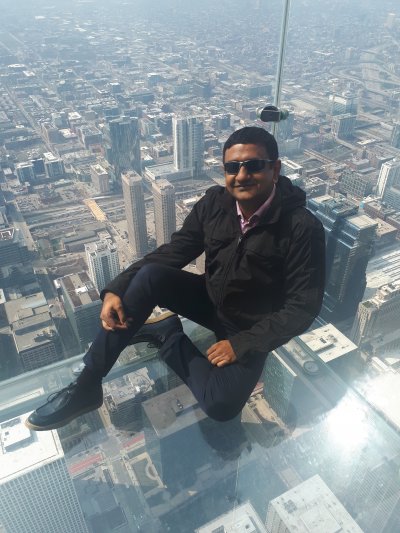 I am continuing my job in the Supreme Audit Institution of my country. I'm in a mid level position. Recently I attended IVLP, one of the prestigious programmes of the state Department of USA. I am working to ensure transparency and accountability of the government.  
Eric Ansong, DipHE Operating Department Practice 2014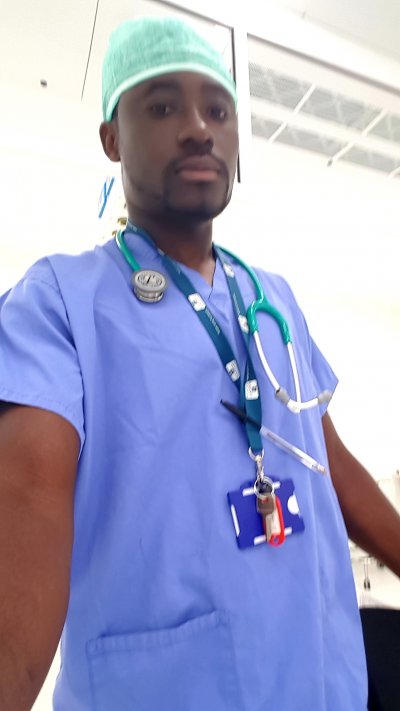 Since graduation, I worked as an operating department practitioner helping patients through their perioperative journey from anaesthetic, during surgery and after surgery.
From 2015, I embarked on further studies studying MBBS Medicine and Surgery in Durham and Newcastle Universities. Due to graduate in 2021. While studying, I have still worked part-time as an operating department practitioner, continuing to provide care to patients.
Dima Dimashkieh,​​​​​​​ MSc Human Resource Management (2014)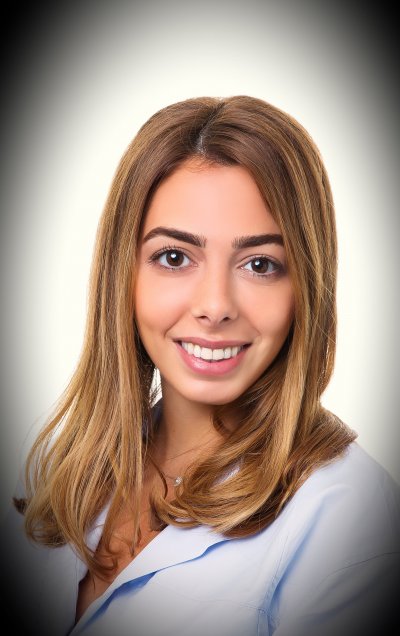 I am a Senior Consultant for Aon's Talent, Rewards and Performance practice. I am focused on implementing solutions to drive business performance through people performance by developing comprehensive, disciplined, fully integrated talent strategies that work to motivate and engage employees to perform. I am also managing the Best Employers program across the Middle East and North Africa.
Thank you Surrey for all the lessons you taught me and that helped me get to where I am today!
Tom Collier, BSc Mathematics and Physics (2015)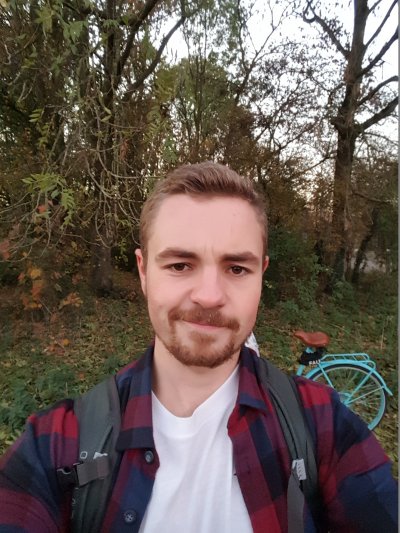 After graduating in 2015 I went straight to the PGCE course to Teach Maths with Reading University. I've been teaching in secondary schools and colleges full-time since then for three years. That's all about to change though.
This summer i'm moving to Netherlands to start a life there instead! Maybe as a Maths teacher... maybe something else - I'll just have to wait and see...
James Murray,​​​​​​​ MSc Marketing Management (2015)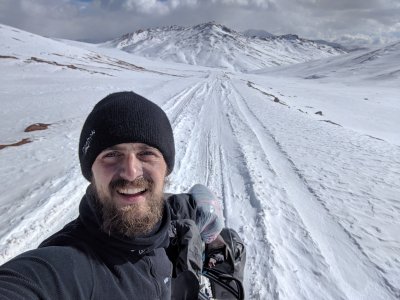 Following my degree I was lucky enough to get a place on EE's Brand & Marketing Graduate Scheme. During this time I rotated through the marketing department, building a broad understanding of marketing functions and getting the opportunity to put my studies into practice. This led me to getting a full time position as a Digital Marketer, which was really exciting given how rapidly the
area is evolving. Despite this, after three years with EE I knew it was time for my next adventure so I bought a bike and set off to cycle as far as I could. Nine months later I've reached China where I managed to meet my old classmates who'd come to Surrey to study, as well as meeting other fellow students along the way. The trip really showed me the value of the networks you make with Surrey as I was able to visit people all around the world on my journey.
Mazin Alshamrani,​​​​​​​ PhD Electrical and Electronic Engineering (2015)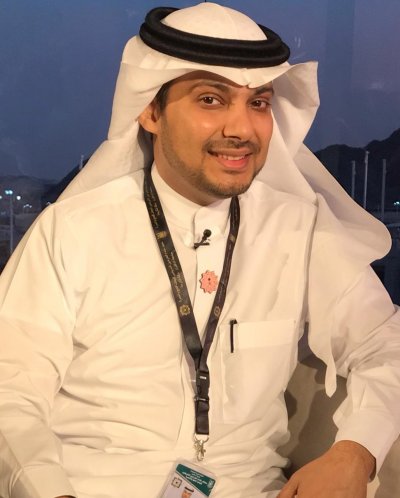 Since I graduated, lot of good things had been updated in my life that allowed me to be involved with many job and consultation opportunities. The great experience that I had during my studies allowed me to enhance my capabilities in research and professional consultation services during my career.
 Now I'm working as a dedicated researcher and Assistant Professor at one of the most well-known research institutions in Saudi Arabia. Recently I've been pointed as the Vice-Dean for research projects in the institution of Hajj and Umrah Research at Umm Alqura Unioversity, Makkah.
Ayooluwa Adewole, MSc Energy Economics and Policy (2015)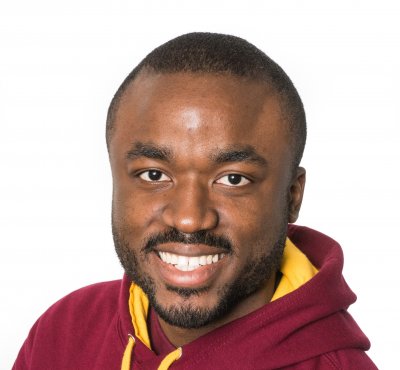 I'm currently pursuing a doctorate in Energy at the Energy Institute, University College London. I also teach in the Department of Economics at UCL.
Liz Westrop (nee Dunn),​​​​​​​ Doctorate of Clinical Practice (2015)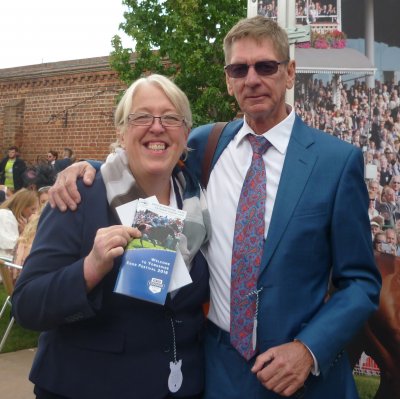 I look back on my time at the University of Surrey and the many inspiring people who taught, studied, supervised and examined with enormous fondness. 
After graduating I was thrilled to publish an article in the European Journal of Oncology Nursing and to have the opportunity to present at several conferences in Europe. It was an unexpected turn in my career that took me from the familiar world of respiratory nursing into haematology which sparked a keen interest in the mysteries and possibilities of stem cell transplantation.
Since that time I have been fortunate enough to become the Head of Nursing for Oncology at Guys and St Thomas' Hospital where I have enjoyed a long and rewarding work life and an amazing 'extended family' of colleagues.
The photo is taken at York races, a wedding gift from our family. After many happy years together, we finally tied the knot in October 2017, one of the best days of our lives.
Kopulo Supuwood,​​​​​​​ MSc Energy Economics and Policy (2015)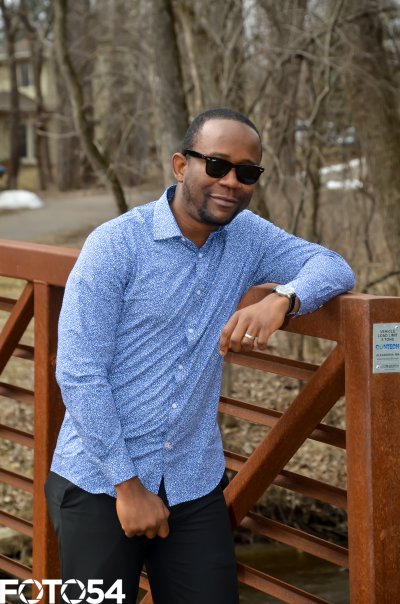 Since graduation (I didn't attend the ceremony due to travel arrangements), I've moved to the US and live in Minneapolis.
I currently work as a Grants Monitor for the State of Minnesota, specifically the Minnesota Department of Employment & Economic Development (MNDEED). In this role, I monitor all Federal and State Employment & Training Programs (ETP) Adult and Dislocated Worke
r Grants. This includes ensuring that all federal and state grants are being executed within agreed Federal and State regulations, laws and policies. I love my job as it helps people to get back to family-sustaining employment, which in-turn brings smiles back to the faces of families in and around the great state of Minnesota.
Dr Wissam Albukhanajer, PhD Computing 2015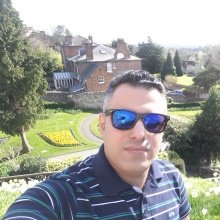 Upon finalising my PhD in 2014, I secured two consecutive Postdoctoral Research Fellow positions with Surrey Space Centre until early 2017. I then decided to move into industry to fulfil the demand on skills gained at Surrey. I continued living in Guildford until late 2018. I am currently a Consultant Engineer (Vision Processing and Sensors Data Analytics) with Roke Manor Research Limited in Romsey, Hampshire. My career has developed rapidly since graduation from Surrey. I spent a wonderful time at Surrey, with great employment opportunities and built unforgettable memories.
Rhian Ford,​​​​​​​ BSc Biomedical Science (2015)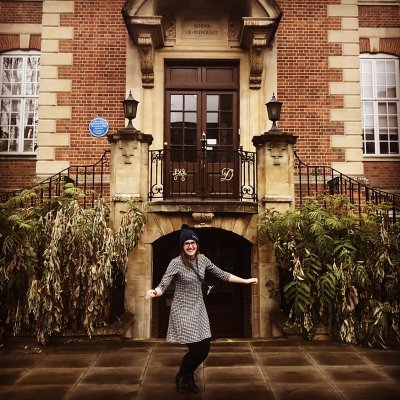 Wow! So in the four years since leaving Surrey and after Mount Kilimanjaro disagreed with me, I completed my masters degree at King's College London then started working at the University of Oxford as a Research Scientist. All of this experience has (hopefully) helped me prepare for my Wellcome Trust PhD at Nottingham starting this year.
I wouldn't be where I am now without my time at Surrey. I will forever be a proud Surrey Stag and am grateful for my time at an incredible and caring institution. (Photo: after being awarded best practical bacteriology demonstrator by medical students in front of my work)
Joanna Stagraczyńska,​​​​​​​ MA Translation (2015)
I enjoyed the time I spent at Surrey. I chose MA Translation programme as a continuation of my English Philology studies in Poland. Before applying for the course, I had been living in England for one year. During my studies, I made many friends that I am still in touch with. Some of them even came to my wedding in Poland. Currently, I work for a sports company BenchK that produces multifunctional wall bars. These are innovative sports solutions not only for gyms but also for households. They can be described as compact cross-fit stations
Dr Tekena Fubara,​​​​​​​ PhD Sustainable Energy Systems (2016) and MSc Process & Environmental Systems Engineering (2008)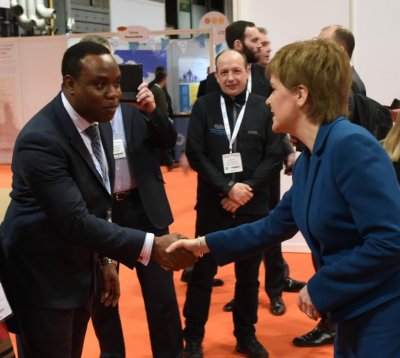 Taking the step to study at Surrey 12 years ago, opened a whole new world of opportunities for me. I have gone on to work in a range of areas within the energy sector for top global energy firms including Shell and Centrica. With the experience gained, I went back again to Surrey to complete a PhD in Sustainable Energy Systems, and have globally well-cited novel approaches to integrating renewable energy technologies and managing sustainable future energy systems.
I now sit as the Head of Applications at Doosan Babcock Decentralized Energy business, as well as the Industrial Supervisor for the £5m EU-funded Renewable Engine collaborative research looking to bring artificial intelligence (AI), machine learning, automation and algorithms, to the management, dispatch, and integration of renewable energy technologies. The foundation offered by my professors during my masters degree has supported me to eventually sit on one of the Boards in my professional body, driving energy transition globally. My 'Surrey experience' has been tremendous and impact-full, for which, I am grateful. I am pictured meeting Nicola Sturgeon.
Basim Abdullah,​​​​​​​ MSc Accounting and Finance (2016)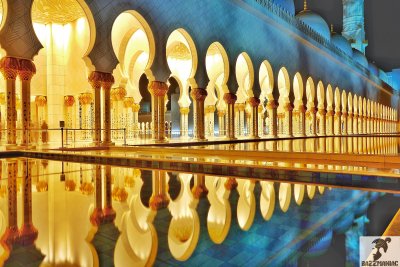 After graduating from Surrey, I was keen on doing something I love — being a car enthusiast, I knew it had to be linked to cars! I ended up starting a car detailing company in Dubai, UAE. One of the first companies to offer water-less car wash solutions (saving the planet with every car wash).
Having an ACCA qualification as well, I work as an auditor at Grant Thornton Dubai during the day.
Additionally, I'm a freelance photographer. Travelling around clicking pictures of something ordinary with an extraordinary angle! Feel free to follow me: Instagram: bazzmaniac. If I could, I would definitely go back and start my MSc. all over again! The image is from my project for the mighty Sheikh Zayed Grand Mosque in Abu Dhabi.
Angling Widiyanto, MSc International Tourism Development 2016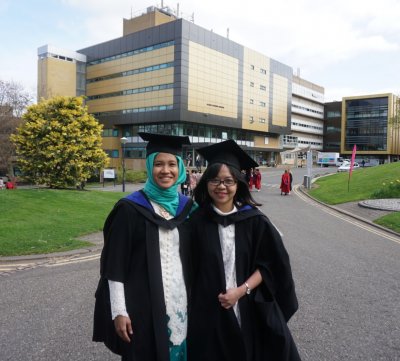 My life after Surrey has been wonderful. I never thought that my last degree would land me a job in a higher education institute. I found that learning and friendships are the two most enjoyable activities at Surrey. Now I am more than grateful and honoured to share those with my fellow students. I also still constantly hang out with my Surrey friends in any parts of the world they reside and I hope to visit or join an event in the University in the near future!
Sena Ozturk,​​​​​​​ MSc International Business Management (2017)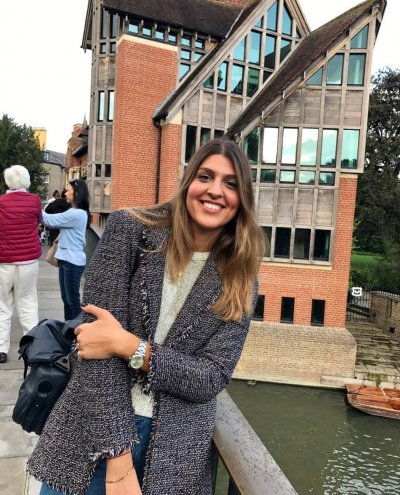 Shortly after completing my dissertation in September 2016, I secured a position as an analyst in Barclays Graduate Scheme. Over the last two years, I have had roles in various divisions ranging from strategy and corporate banking to technology. I was selected as a high-performing graduate and I am part of women in banking and various other networks across Barclays and London.
My Surrey experience gave me an excellent foundation for adapting to working life in the UK and I often use the stuff I learned at Surrey or I sometimes find myself looking at my class notes! I have now finished the graduate scheme and work as a permanent employee, but have never lost the curiosity that was injected to us at Surrey. 
Sascha Brumm, MSc Environmental Psychology (2017)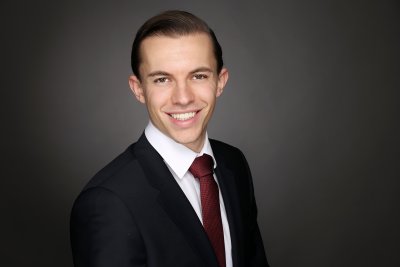 Handed in my dissertation and jumped on a plane to South Korea to work for the United Nations Office for Sustainable Development (UNOSD). Considered opening a sustainable co-working space and travelled to Europe and Bali to find inspiration and do market research.
I went to Melbourne to apply for a PhD and ended up working for the Climate Reality Project by former US Vice President Al Gore — realised that there is still a lot to learn and great people to meet. Now working at the Boston Consulting Group (BCG) in Düsseldorf.
Lucia Dicuonzo,​​​​​​​ MSc Advanced Geotechnical Engineering (2017)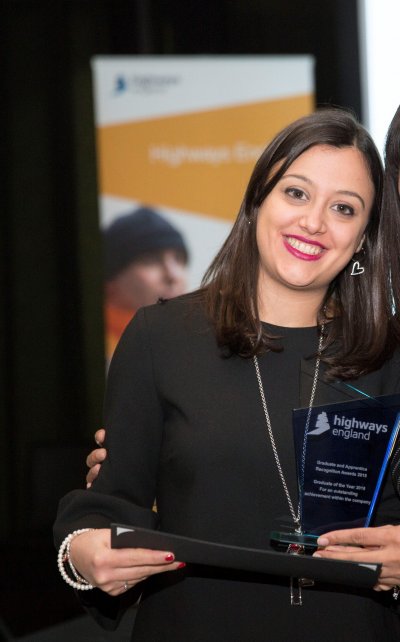 After my graduation, I joined Highways England on its Graduate Programme in Civil Engineering. During these years I have learnt so much about the civil engineering sector and applied all the valuable knowledge built up at Surrey. I was awarded Highways England Graduate of the Year in 2018, for my great commitment in my daily job and outstanding progress and development.
I am now taking on a role as Assistant Asset Engineer in Network Rail, where I will be focusing on Structures Asset Management. To celebrate this success, what better than a wedding? I am getting married next year! Time flies...but Surrey will always have a special place in my heart.
Jonas Butvilas, BEng Mechanical Engineering 2017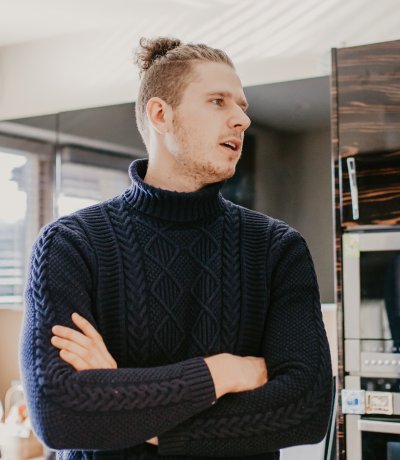 I am working at the first Dematic office in the Lithuanian capital of Vilnius. I was the first person hired in a quickly expanding team. I worked as an automation commissioning engineering for a year during I visited the  UK (again), Germany, Norway, Spain, France and the USA and had a blast.
Now I'm moving to a commissioning engineering position in a warehouse management system as I developed Java and C# programming skills in my spare time. 
Seyedali Khatami,​​​​​​​ MSc Renewable Energy Systems Engineering (2017)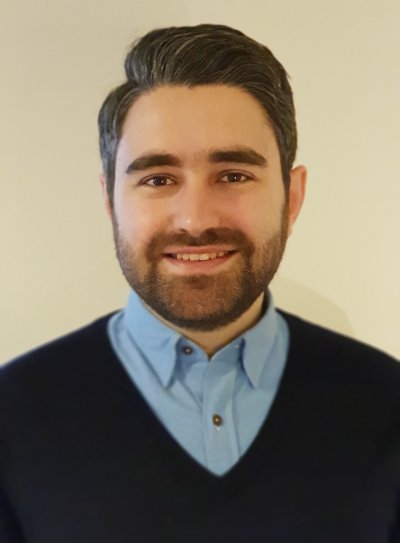 Right after the completion of my MSc, I started studying towards an MRes in Energy Demand Studies at the University College London (UCL), where we explored energy consumption considering social, political, engineering and economic aspects. By the end of my second masters at UCL I had a deep knowledge of energy generation, consumption patterns and different parameters and constraints affecting them. As a result, I started working as an Operations and Pricing Analyst at SmartestEnergy, a subsidiary of Japanese Marubeni. The company is the leading purchaser of independent generation, supplier of renewable electricity, and provider of demand response services. The primary aim is to balance the demand and generation by utilising decentralised and resilient energy systems.
Vikki Saravia,​​​​​​​ PG Cert Education for Professional Practice (2017)
I started my course when I was an NHS midwife working clinically and quickly moved into the HE sector whilst still studying for my PCGE. I worked at another HE institution for a short while and moved to my current role in 2017. I now work as a Teaching Fellow in Health Sciences at the University of Surrey. Last year a student nominated me for a NHS 70 Women Leaders award for my contribution to Midwifery Education, which I won. Currently, I am the lead for the e-portfolio practice document for all of health sciences and am working on some exciting projects. The PGCE at Surrey was the best course I've ever taken at the best university I've studied at and I'm so delighted and proud to be amongst the faculty here now.
Angelos Malakontas, MSc International Business Management (2016)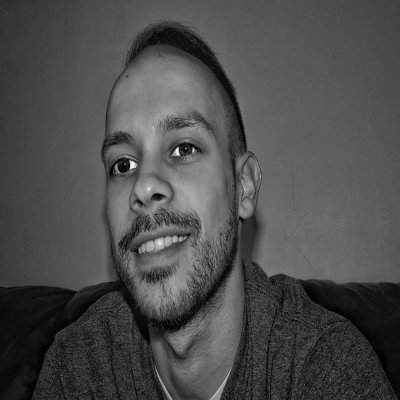 After my graduation, I went into the army for nine months and achieved the 'fighter' emblem as I was the best trooper on the base. After the army, I decided to go to Canada and experience the North American mentality of working and living. I stayed in Montreal and worked in a factory for six months where it helped me understand the concept of the logistics process in a warehouse. After that, I found a job as a freight-forwarder in Montreal. My role was a logistics coordinator but as the company was a start-up my role was to book, coordinate, negotiate and take complete control of my files from a to z. I have worked here for two years and due to my dedication and hard work, along with problem-solving skills, it has helped me be promoted as a team leader which I had to reject as my future endeavours are to go back to Europe in July. 
Chuncheng Chen, MSc International Financial Management (2017)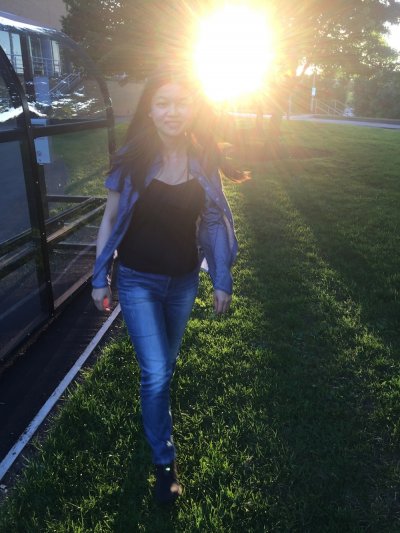 Due to the spirit of exploration, I have already travelled 25 countries, which was the proudest thing I have done. When it comes to my career, I chose the fintech industry of quantitative investment and big data, which is brand new knowledge to me. I have a long way to become professional but life is a long journey. What I can do is to stay grateful and keep learning. Maybe one day I can say that a miracle happens to me.
Mirtha Garduno,​​​​​​​ MBA (2017)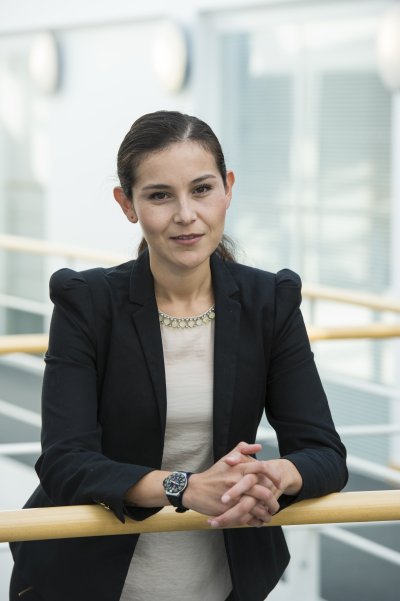 I started 'More Than Tacos' with my mom and my husband in March 2018. We sell handmade Mexican arts and crafts which we hand select from indigenous artisans from various regions within Mexico. We sell online and at markets and festivals such as WOMAD this year in July!  I got engaged after finishing the MBA, got married in June 2018 and moved back to England with my husband in January.
Studying the MBA gave me the tools and knowledge I was lacking in order to be brave and start my own business. We have big plans for More Than Tacos for the next three years and we are slowly but surely getting there!
Beatriz Echavarren, MA Intercultural Communication with International Business (2017)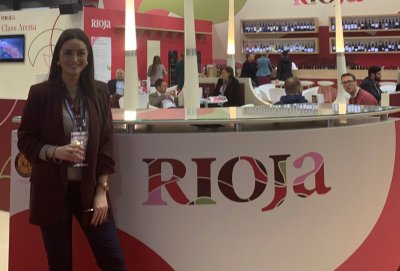 A lot has happened since I graduated. I studied another masters in Spain and, after that, I applied for an internship. I am currently living in Düsseldorf (Germany) as I was granted with the internship from the Government of my region, La Rioja (Spain). Thanks to this programme, I am working as an International Trade Advisor at the Spanish Economic and Trade Office. Since I come from La Rioja, a Spanish region famous for its high-quality wine production, I was assigned to the wine department. Part of my duties are to conduct market research and to help and support Spanish wineries who are interested in opening a market in Germany, as well as assisting those who are already established. I even had the opportunity to go to ProWein 2019, the world's leading trade fair for wines and spirits.
Robin Cannon,​​​​​​​ BA Digital Media Arts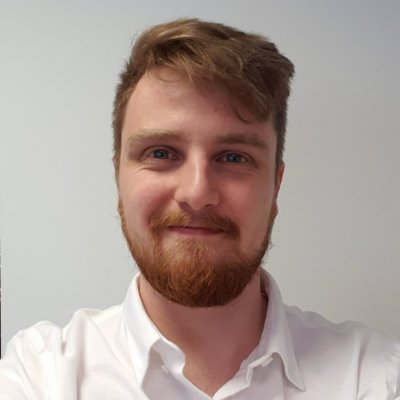 I've found work here and there since graduating, working for an events company, an independent business owner, friends, family. I made my own website, Mjolnoot.com, and now I work for a Medical Imaging Company, bringing my love of science, media and design all into one role. I like my job; it's great to feel valued and doing what I'm good at.
Dimitris Kotsias,​​​​​​​ MSc Energy Economics and Policy (2018)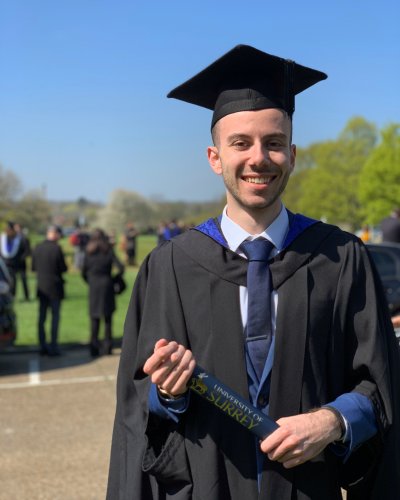 Equipped with the knowledge acquired during my postgraduate studies, I've succeeded in finding a permanent position in Wood Mackenzie, a well-reputed, international company. It is a leading energy consultancy and research company in the industry and I find myself extremely proud and happy to have secured this role. I could not have done it without the important and industry-oriented postgraduate course and of course the support of careers office.
Emily Murray, MSc Water and Environmental Engineering (2018)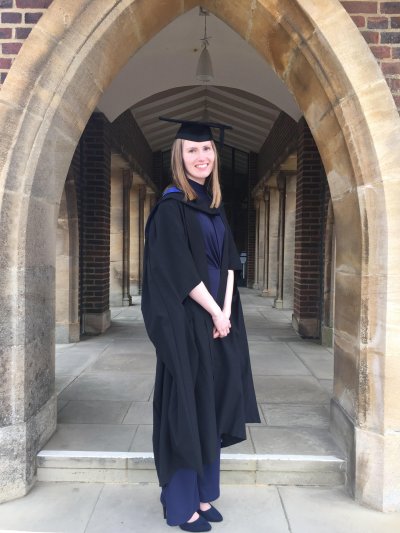 Since completing my Master's degree, my life has taken a change for the better but it wasn't easy. I suffered from anxiety throughout my degree and in the subsequent interview process for graduate jobs, but I was determined that my mental health would not dictate my future. After interviewing for many large consultancies and my anxiety letting me down each time, my mental health started to deteriorate. However, after months of persevering, I finally got my dream job as a geotechnical and geoenvironmental engineer in April 2019 and I absolutely love it. Thank you Surrey for providing me with the skills that I now use on a daily basis.
Mark Inch,​​​​​​​ MSc Medical Physics (2018)
Now working for Queen Alexandra Hospital in Portsmouth, on the route 2 scientist training programme (STP, ionising radiation route) within the medical physics department.
Yi Deng, MSc International Financial Management (2018)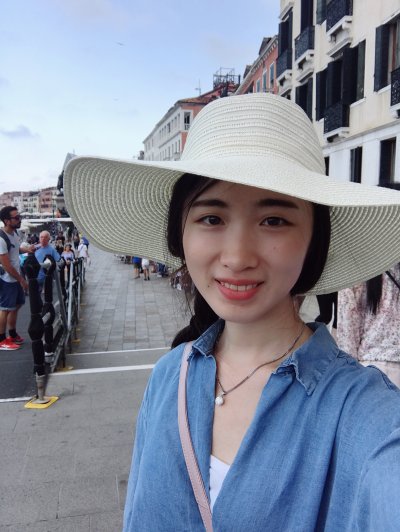 After my graduation, I have worked in Godalming for a local book retail for six months as a buying assistant and then returned to my hometown Shanghai (China). I found my ideal job very quickly, working as a junior financial controller (in financial planning and analysis team) in a global enterprise in the automation industry. Thanks to all the teachers and the staff at the University of Surrey, it really changed my life and vision.
Susan Moberly,​​​​​​​ MA Creative Writing (2018)
Just before I graduated, my grandson was born. (My first grand-child was born just after I started my two-year course). A third grandchild is expected in September around the time of my 69th birthday. People who are pushing 70 are probably not expected to have ambitions - especially if they are women and have never particularly achieved anything. However, I am aware that, on the other side of the world there is a man just a bit older than myself who, although considered a bit of a joke initially, now has the world laughing on the other side of its face. That's why I put myself forward to do readings at the GLive Poetry Festival in the first year of my course and, again, in the year I graduated. I also took part in one of the stand-up comedy nights at the Boiler Room in Guildford where I read a poem in the 'voice' of Donald Trump. I enjoyed the experience very much and it got a great reception. That has led me to take more of an interest in politics and to introduce political satire into my work.
With the help of my tutor, I produced a booklet of poems entitled Poems from the Kardomah Cafe. I am determined to 'make my mark' in the future. I might even do a PhD!
Spyridoula Massia, BSc Biomedical Sciences (2018)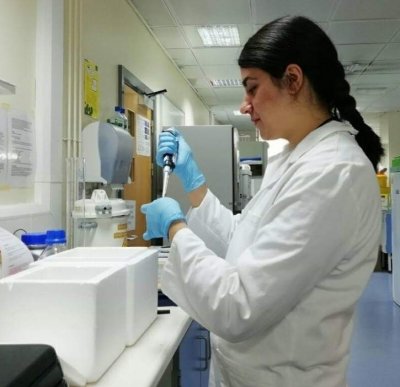 After graduating, I started my masters degree in Sheffield, doing Translational Oncology. My project, in collaboration with Dr Russell Hughes, is looking at the effects of a bisphosphonate, Zoledronic acid, and ovariectomy, on the bone microenvironment in the presence and absence of disseminated MDA-MB-231 breast cancer cells, and dormancy in young and mature mice. Zoledronic acid has been in clinical trials and has shown differential effects in pre- and postmenopausal patients with bone metastases. However, what's interesting is that it hasn't been tested in the preventative pre-clinical setting before. I'm absolutely certain that this project will be a great benefit and valuable tool for my future plans.
I always remember my Surrey experience and having spent three years there will always keep it in my heart. I wish all Surrey students the best.
Katherine Hoolahan,​​​​​​​ MSc Biomedical Engineering (2018)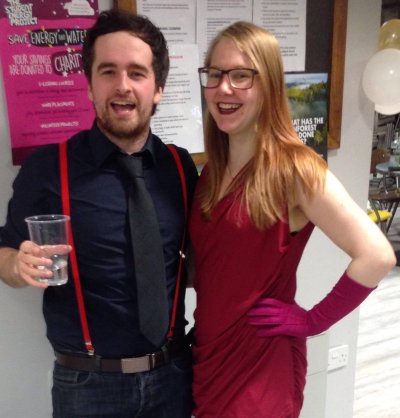 Since graduating, I have started my own company 'Virtually Healthy' to research and use virtual reality (VR) for fitness, rehabilitation and therapy, with an aim to increase adherence to exercise. We have recently purchased motion capture equipment to begin our research into the movements induced by VR games and will be working alongside a physiotherapist consultant to develop specific exercise programmes using combinations of those VR games.
Khanh Huyen Nguyen, MSc International Business Management (2018)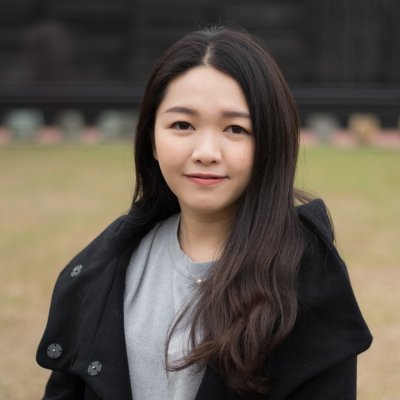 After graduating from Surrey, I came back to my home country, Vietnam, and started working as a tax consultant at Ernst & Young Vietnam.
Annum Salman,​​​​​​​ MA Creative Writing (2018)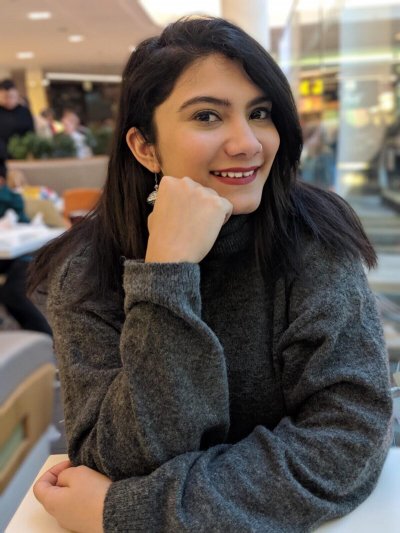 Since graduating, I have published my debut poetry book Sense Me with Authorhouse UK, available on Amazon, Barnes & Nobles etc as well as in stores in Pakistan. I have been a judge for Nottingham's young Muslim writers award. I have performed at various venues as a feature artist and just completed my UK tour that took me from Soho, Shoredtich and Woking to Nottingham. I have been reviewed by Write Out Loud and the Norwich Radical. A local surrey magazine, Vantage Point, also wrote about my spoken word video ANNA. I was invited by the University for a reading held in May 2019.
Adina Deacu,​​​​​​​ MSc Environmental Psychology (2019)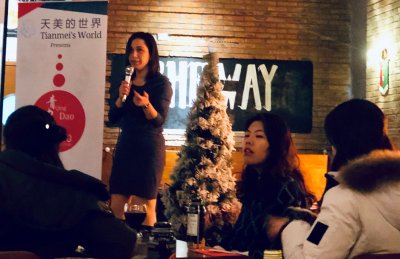 I am currently living in China where I am running an environmental psychology consultancy start-up. One of my projects is 'Tianmei's World' Academy (TMWA), a cross-cultural educational platform created with the aim to challenge traditional education systems and redefine where and how learning happens. It does so by decentralizing the idea of a physical school and creating a network of 'classrooms' (e.g. co-working spaces, restaurants, coffee shops, breweries, public spaces etc.) spread around the city, and soon, hopefully, around the whole world! We work on the belief that learning happens everywhere and at every moment. By creating this network of classrooms we are able to bring educational opportunities closer to people and allow each individual to discover their true selves, boost confidence and enhance their skills beyond cultural and language barriers.