1980 to 1989
Find out where has life taken Surrey alumni who graduated between 1980 and 1989.
Dr Alan Hartley, BSc Microbiology (1988)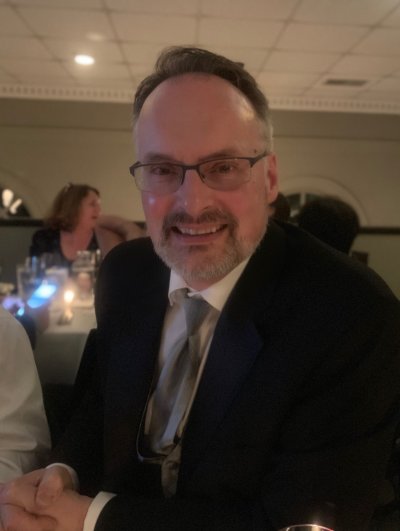 Retiring from private practice after 22 years and 4 years in cancer research at Duke University. Happily married to Elizabeth for 30 years. 3 grown kids. Hope to reconnect with old friends from Stag Hill!
Dr Thomas Mander, BSc Medical Biochemistry (1988)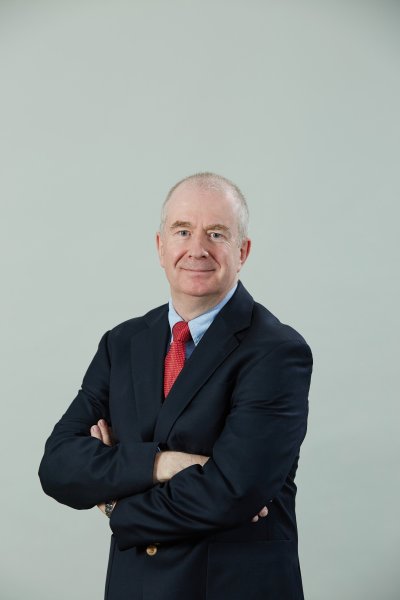 At present, I am the CEO of Domainex Ltd., a fast-growing drug discovery service company based near Cambridge. We employ around 70 chemists (medicinal, computational and analytical) and biologists (assay, protein and structural), supporting our clients around the world to advance their drug discovery projects towards the clinic. The company was originally a spin out of UCL and ICR about 20 years ago now and remains privately held. 
I count myself very fortunate that my ~30 year career to date has been entirely in the life science sector (at pharma, biotech and a number of pre-clinical service organisations), drawing directly from my bachelors degree at Surrey back in the 80s. My career has taken me to work in Singapore, Germany and California for about 7 years and around the world forging new alliances.
I met my wife while working in Germany and these days we have 2 teenage daughters, the elder of whom is studying A level maths, chemistry and biology while the younger one wants to become an entrepreneur. 
I've no plans to retire just yet and am fully occupied continuing to grow our business and create new employment for the next generation of life scientists. 
Hussain Khawar, MSc Biomedical Engineering (1987)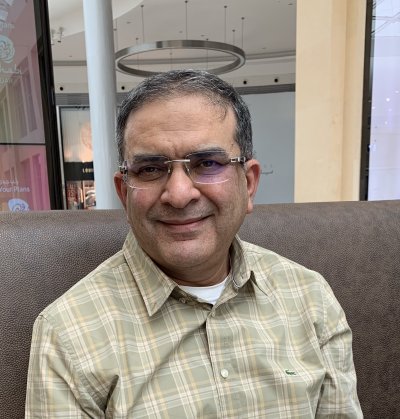 It has been 32 years since I graduated from Surrey. Having a medical background, coupled with an engineering course at Surrey, helped me progress in my career acting as a 'bridge' between the medical and the engineering disciplines. Currently, I head the Health Services Division of a leading architectural and engineering establishment in Abu Dhabi, UAE, looking after medical technology as well as a senior member of the health planning team involved in the healthcare facility design. My career path has been truly gratifying and enriching so far, having worked in public and private sectors during the past three decades or so, within my country and internationally. I am indebted to Surrey for providing me with the skills, the exposure and the tools to build my career on.
Susan Liow (nee Teoh), BSc Economics (1987)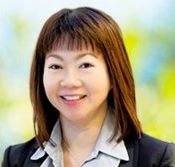 I was named in the Power Women 50 list in April's edition of Data Economy Magazine! I have held the role of CFO at Innovative Output Solutions; Group Finance Director at HH Print Management; the UK CFO of Infonet UK; the Group Finance Director of DigiPlex Group; the VP of Finance for Security Capital US Realty; the Director of Financial Services for a group of UK, Belgian and Luxembourg companies providing investment management and corporate services within a shared services centre; the UK Financial Controller for Arthur Andersen's Corporate Financial Services practice and a manager in Deloitte.
I am grateful to the University, Professor Graham Bird and my tutor Mr Peter Pearson.
Nicola David, BSc Hotel, Catering and Tourism Management (1986)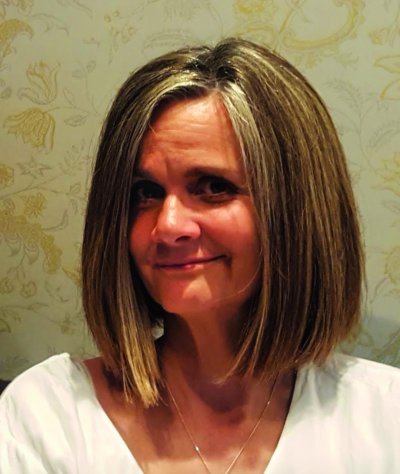 I met my husband at Surrey — same year, same course, even the same accommodation (Stag Hill). We met in 1982, started dating in 1985, and celebrated our 30-year anniversary in May 2019! I loved Surrey — the small size, the campus environment; it felt very cosy. After graduating, I became demoralised about the low pay in hotels, so I went into software marketing. After two years I was head of sales and marketing for an international software company, backed by 3i, which I loved. When the company was sold to a US software giant, I took four years out to look after my daughter. Then I spent seven years in brand agencies before venturing out on my own. I've now been a freelance brand communications consultant for 17 years, and have never looked back.
Sid Ouali, ELTS - English as a Second Language (1986)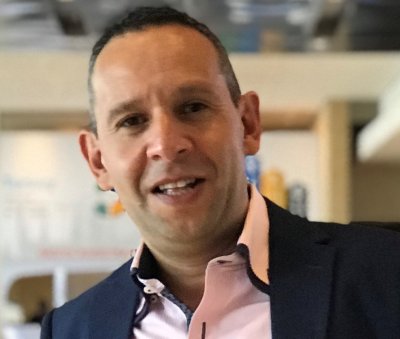 Graduated from Surrey, then continued masters at UMIST. Then moved to US and then to Dubai.
Lee Brookman, ELTS - Diploma in Acting (1984)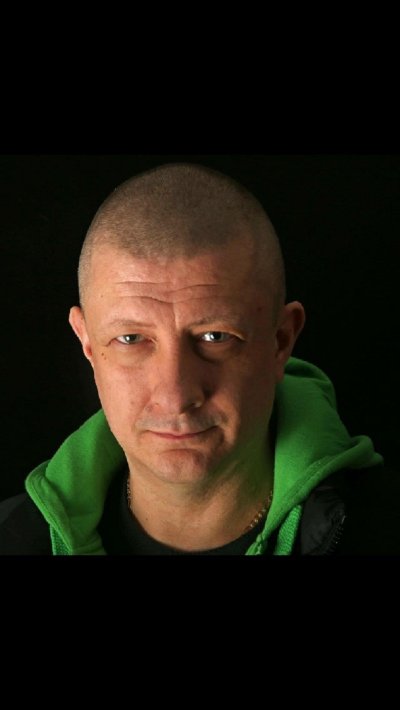 At 51 and 27 years after graduating still lucky enough to be working as an Actor. Like any profession it takes years of experience to get to a place where you feel happy and understand your craft. Luckily I am in a position where I can choose which projects I apply for. Like most of us I have another profession I rely on when not working and very proud to be a state registered Paramedic for the NHS. Which, of course, has been rather busy over the past 18 months!
Alexandra Nicholls,​​​​​​​ BSc Linguistics and International Studies (1983)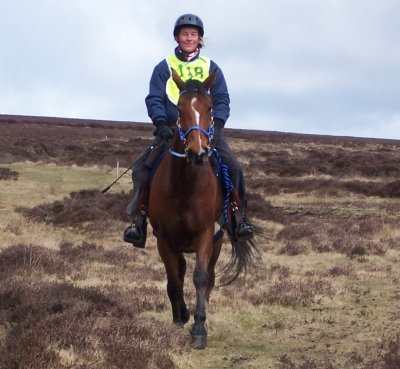 I loved my time at University in Guildford, Surrey, doing Linguistics and International Studies, German and Swedish subsidiary. I live in Brittany, France, for seven years now and my husband and I are well integrated and speak good French, even though I did not do French at Uni! I also use my German and Swedish sometimes. We live in a granite long-house with lots of animals. I am also a Welsh International Sportswoman, having done Horse Endurance in Wales and been in teams and won! 
Aldo Leszczewicz, BSc Civil Engineering (1983)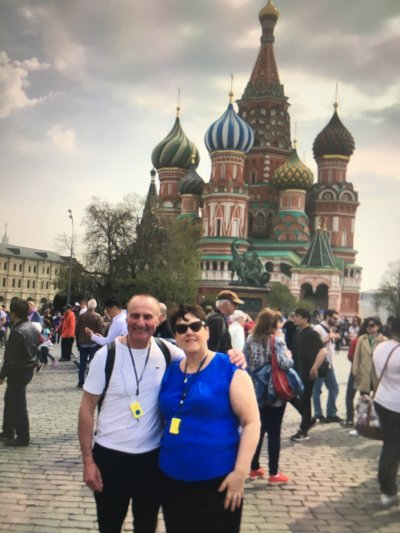 Before Surrey I worked in construction as a carpenter, joiner and then manager. After graduating, I worked on housing and commercial projects as an engineer. Since my apprenticeship days it was always my ambition to build houses. In 1990 I set up my business as a sole trader to develop new homes and refurbish existing property. I found this work both fulfilling and satisfying since I could use both my manual and academic skills. During this enjoyable 28-year period I did manage to find time to travel and see the world with my wife of 40 years, Pam. We have visited 38 countries and experienced many cultures, learned some of their history and ways of life.
I am now retired and continue to travel when possible in between maintenance work on my rental portfolio and enjoying time with my five grandchildren.
Alan Williams, BSc Hotel Catering Administration (1982)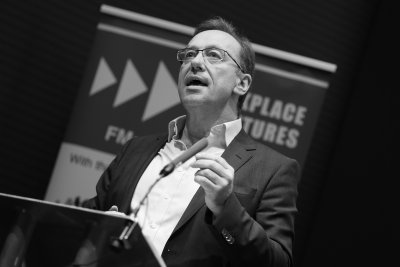 From graduation, I enjoyed a career in hospitality becoming Managing Director of a five star country club resort and I then transferred the skills learned to the world of Workplace. In 2005 I set up a boutique consultancy, SERVICEBRAND GLOBAL and have worked on projects in 32 countries helping progressive leaders of service sector organisations internationally and in UK to deliver values-driven service for sustained performance. I am a published author of three books on the topic of values and pre-pandemic spoke regularly at events around the world. I am a director at UK Values Alliance (CIC), non executive director at British Quality Foundation and founder of Global Values Alliance. In 2021 I co-created ValuesJam, a playful card game which connects people through values-led conversation.
Outside of 'work', I have four grown up children, live in South East London and enjoy photography and sport (watching!).
Christopher Adedipe, MSc Tourism Planning and Development (1982)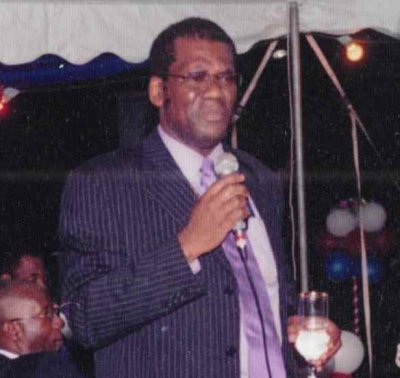 I am a Fellow and Past President of the Nigerian Hotel & Catering Institute and a Fellow of the Institute of Hospitality (UK). After National Service, I joined UAC of Nigeria plc which was then a subsidiary of Unilever plc as a management trainee.
I worked with UAC of Nigeria from1984 to 2010 and held a number of senior management positions. I retired from the UAC Group in January 2010 after 25 years of service, but continued in a non-executive role as a Director and Chairman of UPDC Hotels Limited (operators of Golden Tulip Hotel, Festac Town) from 2012 to 2018.
Duncan Wallace, BMus (1982)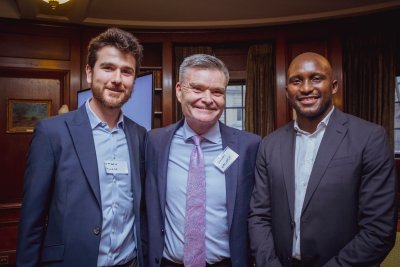 For almost 25 years I have been actively involved in assisting the South African BPO sector, helping stimulate over 50,000 jobs. However, youth unemployment is still inordinately high — exceeding 40% in the 18-35 demographic. My company (InterGlobal Management Group (IMG) has partnered with the Mandela Legacy Foundation (Chairman Zondwa Mandela, grandson of Nelson and Winnie Madikizela Mandela) to assist in digital skills up-liftment, to service the growing global RPA & AI requirements. If you currently utilise off-shore destinations or through your networks know companies that do, please contact me to discuss ways in which we can promote South Africa as a destination of choice. Pictured with me is Matthew Wallace and Zondwa Mandel at the South African Embassy, London.
Kenneth McGrath, BSc Human Biology (1982)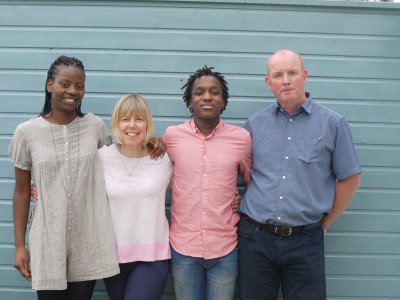 Graduation was followed by a PGCE at Stranmillis College Belfast. A teaching career in Sullivan Upper School, Holywood followed. Annette and I married in 1988 and, three years later. we moved to Nairobi, Kenya to teach at Rusinga School. Five wonderful years and along the way we were blessed to adopt two Kenyan babies. Charlotte and John, now both 24, continue to be a real blessing.
In 1996 we relocated back to Northern Ireland where I was made Principle in a brand new school, North Coast Integrated College, which deliberately sought to educate both communities under the same roof. Segregation must be overcome. In 2000, a career shift took place. I studied again, this time in Dublin for a BTh. and ordination for the Church of Ireland. Positions in Lisburn, Kilkeel and now as Associate Vicar in Holywood.
Malcolm Corbett, BSc Biochemistry (1982)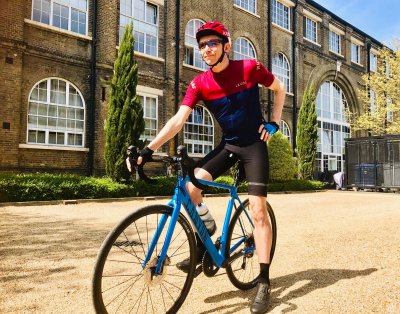 Since graduating from Surrey 35+ years ago, my path has taken me into the world of IT, co-operatives and, for the past 15 years, the development of new broadband infrastructure. I am CEO at INCA building new full fibre and wireless networks. Nothing to do with my biochemistry degree!
However, for the first time my degree has become very useful. My wife is a doctor and PhD student in neurogenetics at UCL. She searches for - and finds - genetic mutations that cause rare and devastating neurological diseases. Her research involves clinical neurology, genetics, big data, cell biology and a lot of biochemistry. I am the principal editor for her scientific papers. Although my main job is to hunt down typos and infelicities, my background in biochemistry means that I can understand the basis of the content. Obviously I have had to brush up since my undergrad days with a battered copy of Lehninger, so one of my current favourite bedtime reads is Human Molecular Genetics, 4th Ed. Who would have thought it? 40 years on and I am finally using the scientific knowledge I gained at Surrey! PS/ I cycle a lot, hence the photo.
Robert Oxborough, BSc Human Biology (1981)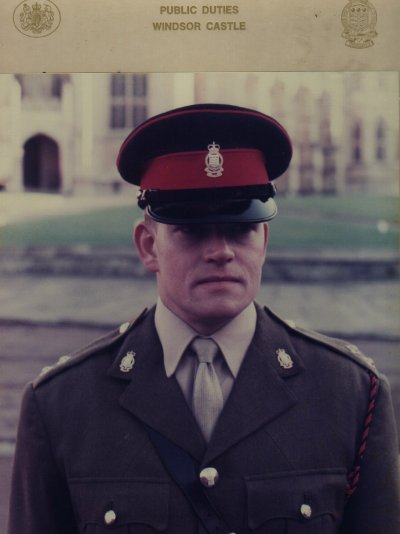 After Uni I ended up in the Army, as a food supply technical officer with the Royal Army Ordnance Corps. The 'Nutrition' elective in my final year enabled me to pass the Army Food Supply exams easily, often assuming a tutor's role. I went on to manage food supply in the Falkland islands (Aug 1988 to Feb 1989), BAOR (Bielefeld - 1989-90) and Hong Kong 1990-92). One high point was Guard Commander at Windsor Castle in 1986 (see photo). Having promoted very rapidly, my science training qualified me to attend the Army Staff Course to train in high command and military technology. The disciplined background that came with my degree from Surrey helped me to secure promotion to Lt Col in just 13 years, a record in peacetime. Medically discharged in 2002, I went on to run my own businesses as a security analyst, business consultant and managing director of my own company.
Liz Avis,​​​​​​​ Linguistic and International Studies (German, Swedish and Economics) (1981) and MPhil Psycholinguistics (1995)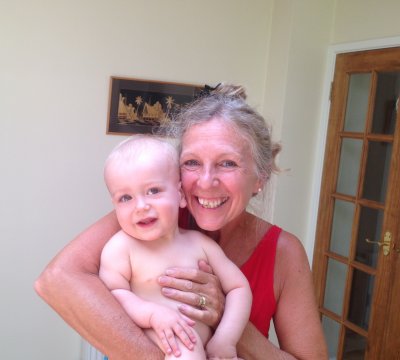 Becoming a grandmother prompted a decision to retire and make the most of life, including more frequent trips to the sun as well as enjoying helping look after my grandson.
Matthew Lloyd, BSc Materials Technology (1981)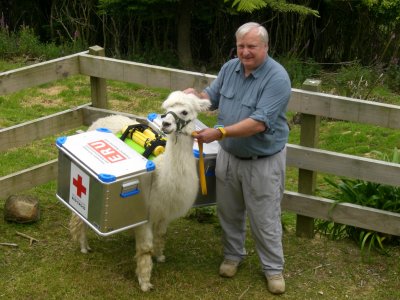 1977-1992: Officer Royal Navy. Lieutenant Commander. Antisubmarine Observer in Sea King helicopters. Remote target pilot.
1993: Migrated to New Zealand
1995-2003: Managed voice communications (field and office)for the Department of Conservation
2005-2016: Manager, Disaster Telecommunications and International Disaster Response Capability at New Zealand Red Cross. Created the NZRC IT and Telecoms Emergency Response Unit, a global tool of the IFRC.  Designer of rugged communications systems for disaster response.
2016 to date: A volunteer member of the NZRC IT&T ERU, part of the management team and responsible for initiating new organisational relationships with technology leaders. Currently creating an internationally deployed unmanned air vehicle team for disaster response.
Professor Keith Thomas, BSc Nutrition and Food Science (1981)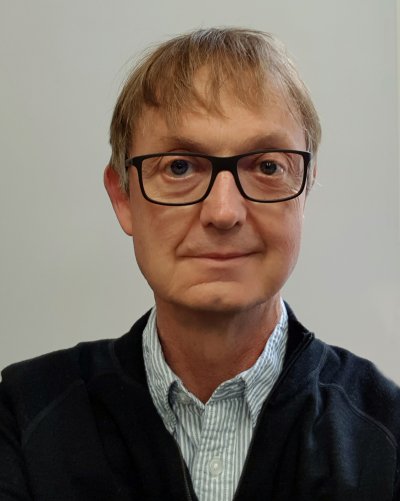 I had three exciting years at Surrey and one year working. During my time at Surrey, I helped form the first student society that focused on developing countries. After I graduated, I worked for the Tropical Products Institute, on mycotoxins and later worked in a tea factory in Malawi. After my return to the UK in 1996 I worked for the Natural Resources Institute, University of Greenwich where as Professor of Food Science I have worked in over 30 countries.  I now focus on research to improve consumer acceptance of foods in Africa and improve postharvest quality and safety. Recent work explores reducing food waste and improving the health of low-income food workers in Africa. I have a keen interest in ethics and was the President of the International Society for Tropical Root and Tuber Crops (ISTRC), a global society with 600 members.
Dr David Dunn, Diploma in Russian (1980)
After a year of studying Russian at Surrey (1979-1980), I completed a PhD in Government at the LSE. I married my wife Ceri in 1986 and they have two daughters and a granddaughter. 
Lacking the necessary fitness levels for pushing drugs (too weak) or gun-running (too slow), I spent my entire career as a university lecturer, teaching Politics, International History, and Film. I retired in 2015 but remain an Emeritus Fellow at the University of Southampton. Covid destroyed graduation ceremonies, and thus also my final employment as the University's Public Orator.
I have written short plays for schools and youth theatre, published by Lazybee scripts. These have been performed on five continents. I am also a performance poet and recently an anthology of his poetry, Space Place Time, was published by Cyberwit.net
Steve Ayres,​​​​​​​ BSc Electrical and Electronic Engineering (1980)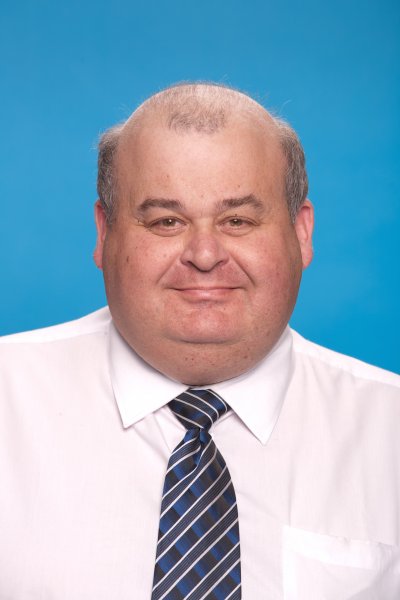 I have been with the Thales Group (initially as Racal) for over 40 years. I joined following graduation having completed an Industrial year with Racal Slough Ltd. I started as a hardware engineer but migrated to systems engineering in a developing career which has encompassed naval, land  and aerospace domains. I have considerable experience as a Systems Engineering Manager on several medium and large programmes. I have been involved in several projects to improve the systems engineering capability, methodology and training within Thales.
In 2014, I returned to an operational role as the Systems Engineering Lead for FLX, combining my engineering management skills with my process skills to ensure FLX programmes carry out systems engineering effectively and correctly. In 2018 I moved into a design certification and technical SME role, sharing my experience  across programmes.
Ann Harrison,​​​​​​​ BSc Linguistics with International Studies (German and Law) (1980)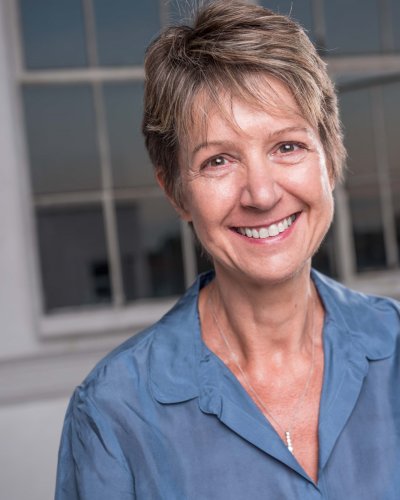 After graduation I became a lawyer and initially used my German to give advice to German citizens involved in disputes in the UK but I went on to specialise in IP and the music industry in particular. After a period as a partner at a large London law firm and then a long stint with my own consultancy, I now work as a consultant at a specialised boutique law firm in London and advise a number of high-profile artists and songwriters. I have also become involved in education: I wrote a textbook on the music business and law, published by Penguin Random House (now in its 7th edition), and lecture regularly at universities and colleges around the UK and occasionally overseas. A recent high spot was giving the keynote address at a music conference in New Zealand attended by the Prime Minister Jacinda Ardern.