2020 to 2029
Find out where has life has taken Surrey alumni who graduated between 2020 and now.
Stefan Saranta-Pasley, BA Theatre and Performance with Film Studies (2021)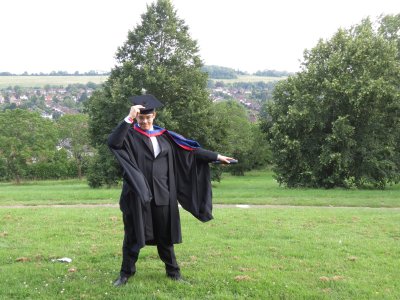 My time at university has equipped me with useful skills relating to acting, theatre and various aspects of the film industry (including critique). I now have confirmed part-time work experience for the upcoming indie film 'Birdcage' (@birdcagemovie on Instagram, where you'll see various teasers and related material) and have started writing a script for my own upcoming series of YouTube video essays on film, TV, theatre and games. I am looking forward to seeing what the future brings.
Caroline Wavinya Ruo, BSc Mental Health Nursing (2021)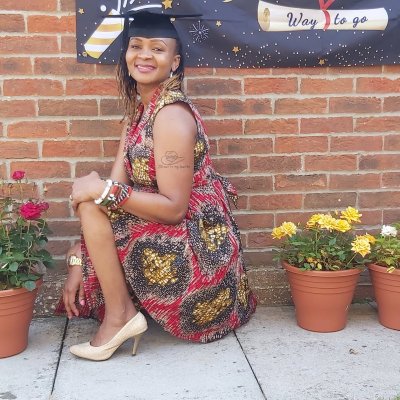 I knew my life would change for the best the minute I commenced my education journey in one of UK's best Universities ie University of Surrey! 
The three years were tough both academically and in my personal life however the support provided by the teaching staff especially Laurence and Vikki was exceptional. This support is precisely what I needed to push me through and also to deal with alot of bereavement.
Without this kind of support I doubt if I could have accomplished my dream! Once more thanks to my tutor Laurence and Vikki.
Dr Melody Smith, PsychD Clinical Psychology (2021)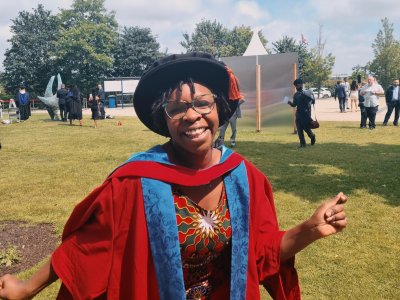 I am a Clinical Psychologist, Teaching fellow and University of Surrey Alumnus. I am passionate about helping people from all walks of life get information, experiences and skills, leading to a career in clinical psychology. It's no secret that Clinical Psychology lacks diversity. Despite initiatives, it remains disproportionately difficult for BIPOC, people with disabilities, LGBTQ+, neurodivergent and people from other protected groups to get onto the clinical psychology doctorate. As a black clinical psychologist, I know how hard it is to get onto the clinical psychology doctorate - I've been there. Through my new platform, Aspiring Clinical Psych, I help aspiring psychologists move forward on their journey to becoming a clinical psychologists by meeting one key need: access to a clinical psychologist. I find it very humbling that so many aspiring clinical psychologists approach me for support to progress their careers and to get onto the clinical psychology doctorate. I guess I would have hoped that the route to becoming a clinical psychologist would feel a bit more transparent and achievable, and less enigmatic by now. Having been through the process of the clinical psychology doctoral training not too long ago, I remember all too well how challenging I found it all. But most challenging of all was having limited contact with a clinical psychologist (thank you to all those who did give me some of their time- I will be eternally grateful!) Now I'm the other side of training, I have found myself sharing my experience of training via my Instagram posts and YouTube videos, mentoring, coaching, teaching and developing aspiring clinical psychologists. I've even got a couple of success stories! Time and time again, aspiring clinical psychologists tell me that the most difficult thing for them is gaining access to a clinical psychologist. Aspiring Clinical Psych is a platform that will allow me more time to create even more useful content and help even more aspiring clinical psychologists. More importantly, aspiring clinical psychologists will have access to information designed or curated by people who have actually been through the process! No more is access to a clinical psychologist reserved for those lucky few who bag an assistant psychologist or research assistant role. Now, people from all walks of life, with a desire to pursue a career in clinical psychology can access a Clinical Psychologist, at any point in their journey via Aspiring Clinical Psych.
Emily Collins-Wingate, BVMSci Veterinary Medicine and Science (2020)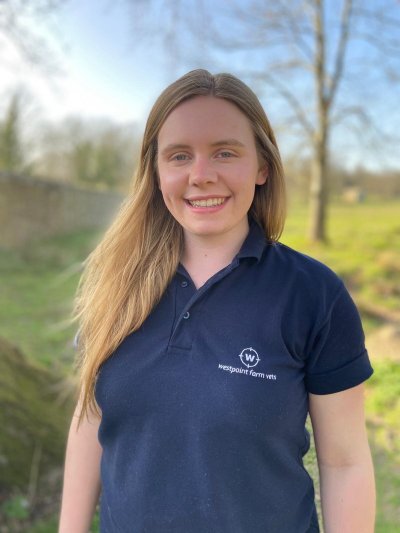 After having final year rotations moved online because of the pandemic, the end of my time at Surrey wasn't how I'd expected it. A year later, after working full time in farm animal veterinary, I've been invited to speak at this year's Royal College of Veterinary Surgeons Honours and Awards evening about the experiences of graduate vets during the pandemic. It's a massive honour, to be given the chance to represent the views and experiences of myself and my peers, and also to highlight the ways our new ways of working could improve things for the profession going forwards. The event takes place in September 2021, and I'm proud to be speaking as University of Surrey graduate. It is the experiences, opportunities and connections I made during my time at Surrey that made this possible.
Yusuf Shauq, MEng Mechanical Engineering (2020)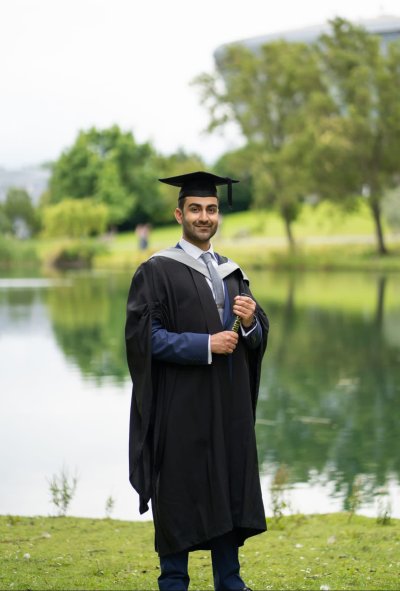 After completing my master's degree, I secured a role with Crown Holdings, a leading engineering company that specialises in the design, innovation and manufacture of packaging solutions. We work with some of the biggest companies and brands in the world, including Coca Cola, Fanta and Nestlé. One out of every five beverage cans used in the world has been manufactured by Crown!
I currently work as a Development Engineer at the state-of-the-art Crown R&D facility. My role involves developing packaging solutions, working to solve customer issues and enhancing manufacturing line processes. I am currently working towards achieving my goal of becoming a Chartered Engineer.
Whilst I was at Surrey, I was a keen member of the university karate club and was elected as President and Men's Team Captain. I am still training and teaching classes, with the hope to open my own karate dojo one day!