1970 to 1979
Find out where has life taken Surrey alumni who graduated between 1970 and 1979.
Dr Nabil Shaban, BSc Philosophy, Psychology and Sociology (1979)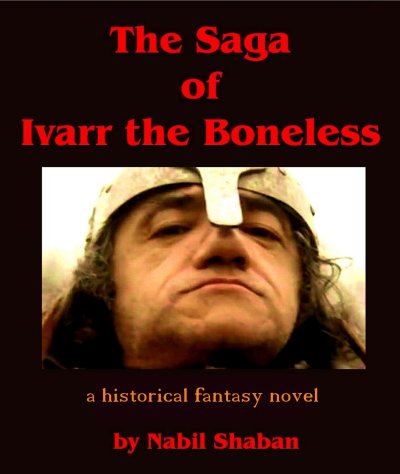 A year after I graduated from Surrey, I embarked on a path to become a professional actor. This became possible because earlier, a friend and I founded the Graeae Theatre Company of Disabled Performers. By the mid 1980s I was established as a minor TV star after having wowed Doctor Who fans with my performance of Sil, a reptilian-sluglike alien, who would have felt at home in Thatcher's Cabinet and all subsequent Conservative governments. Today, I still struggle to eke out a living as an actor, and also as writer, film-maker. But haven't worked for the past two years because of the covid pandemic. I have self-published four books but I'm trying to find a mainstream publisher for my fifth book, a historical fantasy novel set in the Dark Ages, "The Saga of Ivarr the Boneless", about a disabled Viking warlord.
Matthew Merritt-Harrison, BSc Hotel & Catering Administration (1979)
I have recently been appointed as Chair of the Foodservice Consultants Society International (UK & Ireland), part of the worldwide professional body for independent catering management and design consultants. I am also Managing Partner of Merritt-Harrison Catering Consultancy, looking forward to working with other consultants in Europe and worldwide to drive quality, safety and service delivery standards across the catering and hospitality industry, and promote the sharing of innovation and best practice at an international level.
Based in Guildford and Edinburgh, Merritt-Harrison Catering Consultancy was formed in 1995 by Matthew and Anne Merritt-Harrison (née Whitehorn, BSc LIS (French) 1983) to provide professional, impartial advice on catering and related services. The five-strong consultancy team includes a further two Surrey graduates – Christine Puttick (née Wilson, BSc Psychology & Sociology 1976) and Pamela Cribbin (née Barter, BSc LIS (German) 1983) – as well as Matthew and Anne's son, Stephen. 
Terence Cage,​​​​​​​ BSc Civil Engineering (1978)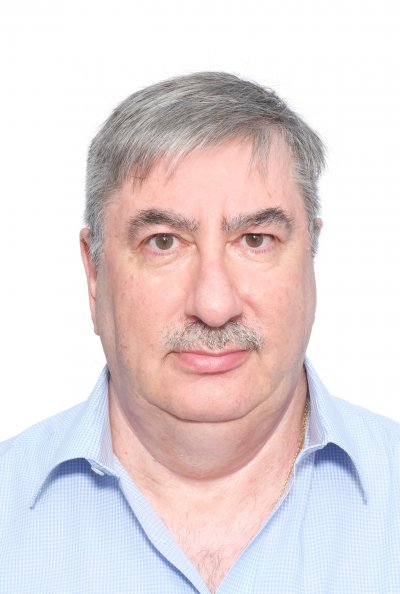 To infinity and beyond... well, not quite infinity, but sometimes it seems I have been beyond. I graduated from Surrey ready to take on the world. My working life has taken me to Africa (South Africa, Swaziland and Egypt), Asia (India, Hong Kong, Malaysia, Taiwan & Macau), the Middle East (North Yemen, Qatar and the Emirates) and North America (USA and Canada). I have worked for and with British, German, Japanese, American and Chinese companies and covered almost every culture you could think of.
It has been an extremely exciting journey with no regrets and immense satisfaction. I set out to travel, protect the world and cover it with concrete. Over 3 million cubic metres and 42 years later I am now semi-retired and back in Surrey. The highlights have been the Channel Tunnel, Tsing Ma Bridge, Taiwan High Speed Rail and Golden Ears Bridge in Canada. Unmistakably brilliant!
George Malek, BSc Mechanical Engineering (1978)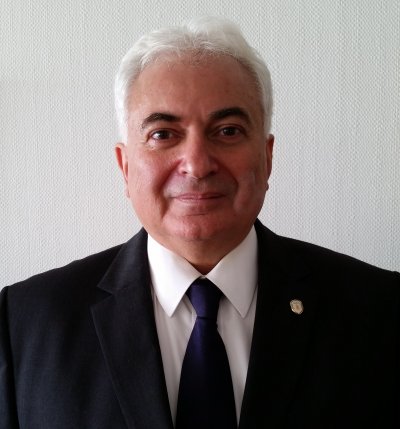 I started my own company at age 26, Cedar Link International, supplier of spare parts for heavy machinery, with offices in London, Monaco, Libya, Tunisia, Algeria and Morocco. In 2914 I was appointed Honorary Consul General of Palau in Monaco. I completed a sailing circumnavigation in 2015 and was appointed to the UN human Rights Committee 2016.
Carolyn Wesner, PG Dip Tourism Studies (1978)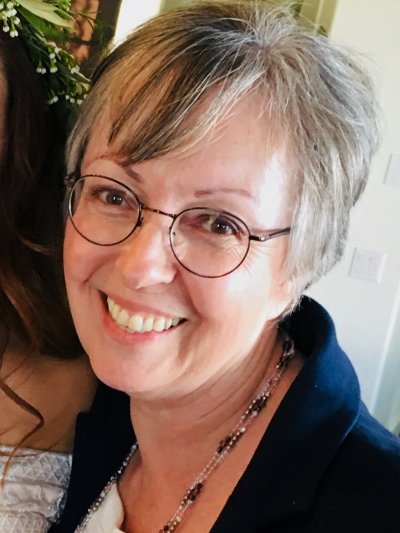 It was wonderful to be at Surrey in the early years of the Post-Graduate Diploma in Tourism. After leaving, I was hired by American Express Travel Service and had many good experiences in the travel industry. Later I switched careers to the medical administration field, and have been Chief Operations Officer for a non-profit clinic system in Oregon and Idaho, USA for the past 12 years. I've recently reconnected with several Surrey classmates, travelling to the UK, Ireland and New Zealand. Lifelong friends from our wonderful university - priceless! Locally, I have three grown-up children and a terrific extended family, lots of hobbies, lots to do. See you in 2028 for a 50th reunion!
Eric Mycroft, BSc Maths (1977)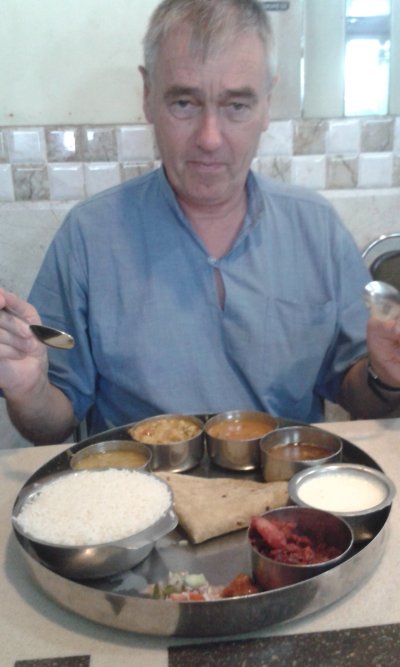 My wife and I are now retired, having sold our Norwich guest house in 2007. We like to travel, especially in India (see photo). The guest house followed on from a coastal cafe, after we got fed up with our London based lives (me working with computers, which was a good life in the 80s and 90s).
Alan Sacks, BSc Hotel & Catering Management (1977)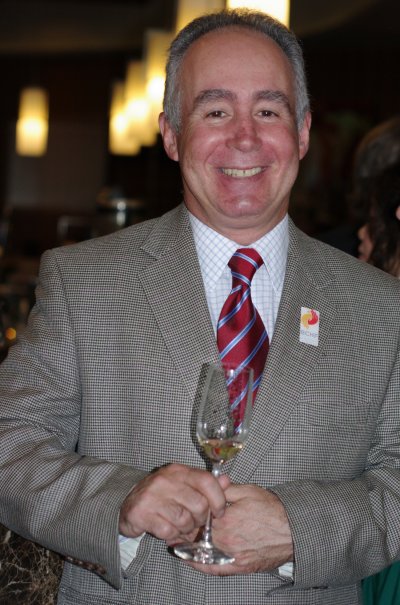 After a very busy four years at Surrey, including lots of rugby and cricket and serving two terms as Chair of University sports, I secured a job with a major UK hotel company. 1982 was a big year. I got married and emigrated to Canada.
After living in Toronto and Ottawa for seven years we moved to Vancouver, where we have lived ever since. My career included hotel management for a Canadian Hotel chain; owning and operating a hotel supply business and seven years as Executive Director of a hospitality industry charity.
I have two sons and two wonderful granddaughters.
Jerry O'Dwyer, BSc Materials Science & Engineering (1976)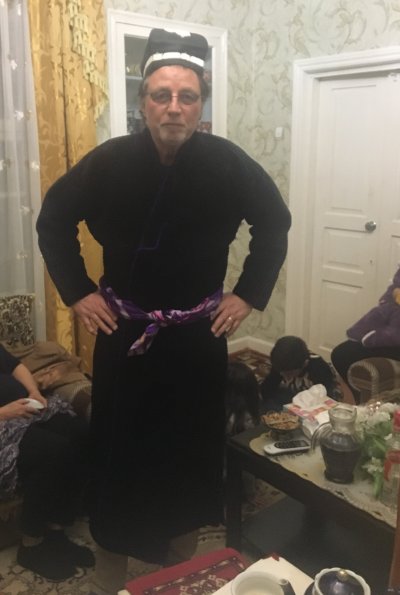 After graduating I joined the Lucas Graduate apprentice scheme in Birmingham and moved into process engineering in their Semiconductor operation. From there I worked for major IC manufacturers in Quality and Engineering management and I studied at Ashridge. I then became Technical Operations Director for a major cellular phone manufacturer and then spent 14 years as European Product Director for a high tec manufacturing solutions company. Finally I became a Lean Six Sigma practitioner, helping organisations with efficiency and quality improvement. 
Now retired, I still work voluntarily charities work e.g. Healthprom (including two visits to Tajikistan), Dogs Trust, and helping in a school in a difficult social environment.
I settled in Scotland and am married with two children, both graduates.
Professor John Russell, BSc Linguistics and International Studies (1975)
I captained the first Uni soccer team in local leagues and played for 1st, 2nd, 3rd XI at soccer, cricket and rugby league. I organised Lingsoc Fancy Dress Ball, Russian Week and the Foreign Film Festival. I taught Russian at Surrey from 1985 to 1988 and received a PhD from Birmingham in 1987. I also taught at Brighton, Cambridge, Maryland, Moscow and Bradford (1989-2012), was Head of Modern Languages, European Studies and Peace Studies and in 2007 Professor of Russian and Security Studies. I am married with four children and 10 grandchildren, so spend a lot of time travelling to see them. I occasionally do interviews for BBC News, Sky TV, local radio and overseas media sources on Russian affairs but, for the rest of the time, very happily retired.
Peter Wurm, BSc Hotel and Catering Management (1975)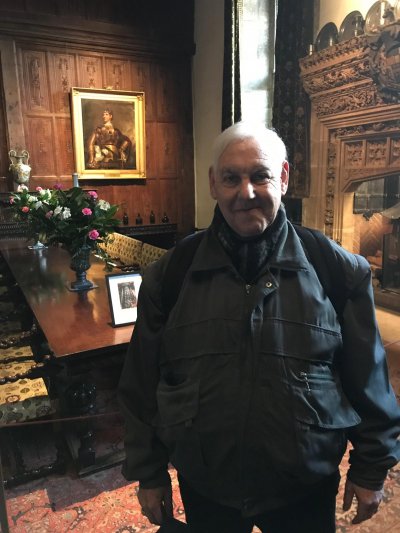 Following my graduation, I worked in London as Night Manager at the Britannia Hotel and later as Assistant Manager at the Mount Royal Hotel. In 1979 I moved to Israel where I joined a large marketing company. In 1988 I took up the position of Operations Manager for a large outgoing tourist travel company. I also became a tour manager on a part-time basis. Three years later, I became Israeli Manager for a German Foundation with the responsibility of funding public projects. In 2003 I was appointed Director of the Center for Law and Mass Media at Ariel University from which I retired two years ago, aged 68.
I am the proud father of three and grandfather of five.
Manuel Knight, PG Diploma Tourism Studies (1973)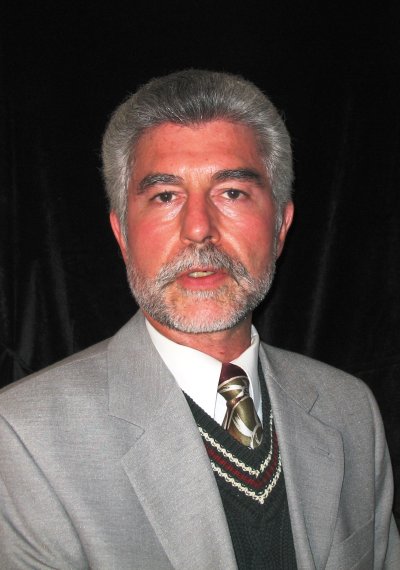 I'm now retired, taking infrequent assignments as senior tourism planner and hotel feasibility specialist. Still living in my beautiful home town of Washington DC I see occasionally some of the dozens of hotel projects I've evaluated since the 1970s scattered across the Northeast USA in the Washington-NYC-Boston corridor. Have also conducted tourism assignments in 60+ countries, in many using foreign languages. I've been fortunate to live not only in the USA and UK, but also France for 5 years and Japan for over 2 years. The work I've found most pleasing has involved improving tourism in the poorest countries, cultural heritage and old town revitalization in Middle Eastern cities, I've tapped skills in statistics, financial analysis, foreign languages, map-making, and cross-cultural collaboration. In recent years I've done research into family origins, patterns of colonialism, Jesuit cartography and related matters. I welcome news of any of my tourism diploma classmates and professors.
Nigel Siederer, BSc Human & Physical Sciences (1973)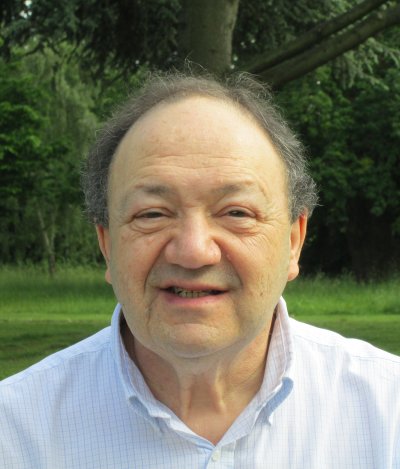 I've had a 40-year-plus career working in and leading not-for-profit organisations, starting with what is now called Liberty in 1974. Have worked with umbrella bodies in London, including London Voluntary Service Council and a pioneering group of advice and law centres in Lambeth. Became interested in how charities are funded, and in 1990 landed a key job as first chief executive of the new Association of Charitable Foundations. This set me up with a wide range of contacts locally, regionally and nationally, and good international links. Have been a trustee of many organisations, including the National Council for Voluntary Organisations, Fair Trials International, and the McDougall Trust (concerned with electoral democracy). Since 2002 have been a consultant specialising in philanthropy and charity governance. As I move to retirement, have pursued an interest in family history and become volunteer Secretary of the Jewish Genealogical Society of Great Britain.
Peter Wurm, BSc Mechanical Engineering (1973)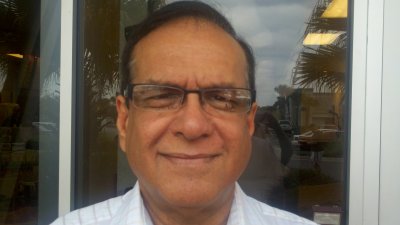 Surrey was the basis of my graduate study and career, as I was able to get admission to and graduate with a Masters degree in Marine Engineering and Naval Architecture from the prestigious Massachusetts Institute of Technology (MIT) in Cambridge, Massachusetts, USA.
Surrey gave me the confidence to go forward and study at MIT and be able to stand with the world's best engineers and scientists.
I have been fortunate to work for some of the world's leading engineering companies and recently retired from Siemens Energy after a 27 years career.
Keith Osborne, BSc Chemistry (1973)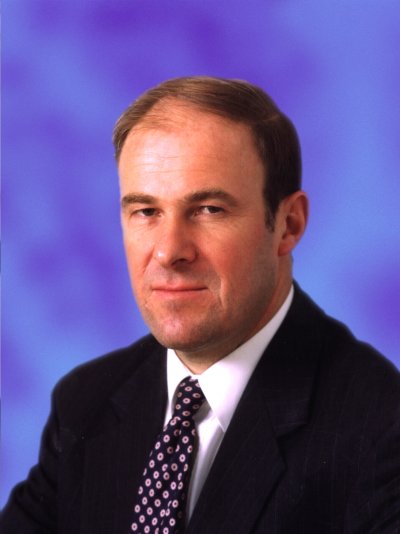 Since I graduated I have been fortunate to have had very interesting, senior positions, mainly with large international organisations. I graduated in Chemistry, but all my career has been in and around IT.
I had attended a week-long course in computing at the University, during one of the holidays, so when I graduated it was easy for me to go into computing as a career. I was fortunate as I quickly became involved in the then newly-emerging business discipline of computer audit, and over the next twenty years, I moved up the career ladder, including spending three wonderful years in the Far East working for a major international oil company as Head of Computer Audit. On my return from the Far East I moved into computer security, and quickly became Head of Computer Security for a high street bank. Having recently retired, I run my own Cyber Security consultancy – Information Security Audit Limited.
Ian Graham, BSc Hotel & Catering Management (1972)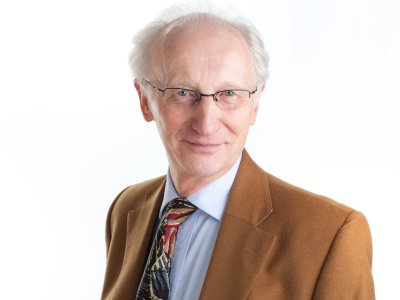 Before college I washed dishes on a Friday and Saturday night in an Edinburgh hotel. That's where the bug got me. After first Battersea then Guildford at university, I studied for chartered accountancy; then had a 20 year period as an expatriate executive with different hotel companies (e.g. Holiday Inn, InterContinental, Sheraton) in finance and other roles living in each of Togo, Syria, Jordan, Germany and Belgium. Then at the end of the '90s left executive life for hotel advisory work initially with Andersen and then Deloitte before setting up my own virtual consultancy The Hotel Solutions Partnership which I created, built and then sold 10 years later. Assignments won took me amongst others to South Korea, Saudi Arabia, India, and Norwich. As the years went by I have travelled on business (and leisure) more and more, and by now have worked now in more 60 countries and visited more than 80. What a privilege. Now and maybe for a bit longer, I am a non-executive advisor to a UK VC business invested in mid market branded provincial UK hotels. So more than 55 years in the industry and still going strong thanks in BIG part to those 4 years at Surrey.
Brian Weller,​​​​​​​ BSc Electronic and Electrical Engineering (1972)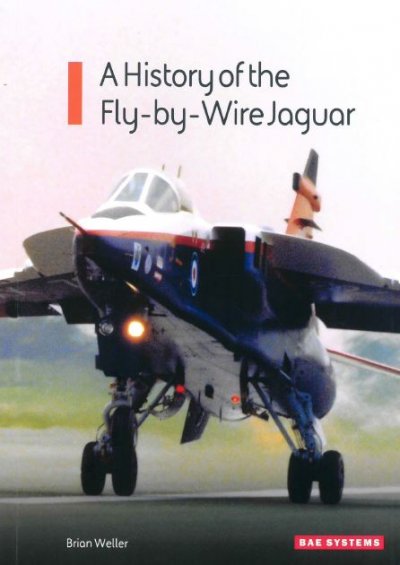 An interest in aircraft engineering was stimulated by spending a year at the Royal Aircraft Establishment, Farnborough as part of the course and by lectures from Dr Barnes Wallis and Sir George Edwards, the latter being head of BAG at that time. This led to me joining what was then the British Aircraft Corporation at Bristol in 1972 where I worked on detailed electronic design for the Concorde Air Intake Control System. My next major project was at Warton, system design and safety analysis for the fly-by-wire Jaguar aircraft. During the 1980s, I sent four years in Munich on the design and specification of the Flight Control System for Typhoon. On my return to the UK in 1989, I rejoined the Research Department, and took over the running of the Integrated Flight and Propulsion Control System project as Chief Engineer in 1993. I retired from BAE Systems in 2005.
I have written a book that covers the history of a Fly-by-Wire research aircraft and includes fairly detailed technical information about the system and its development, which I hope may prove of interest to current students who can borrow it from the University library. Should anyone want their own copy, it is available through Amazon for £15.
Dr Roger Shrimpton, BSc Nutrition and Dietetics (1972)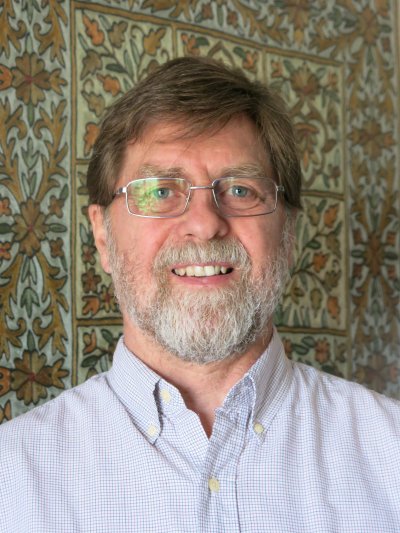 Since graduating 47 years ago I gained a masters and doctorate in nutrition from the University of London. I have lived and worked in Indonesia, Brazil, USA, and Switzerland for six different employers, including the Brazilian Research Council in Manaus, UNICEF and then finally for the UN in Geneva Switzerland, as The Secretary of the United Nations System Standing Committee on Nutrition (UN-SCN). Since retiring in 2009, we have been living in Portugal, and, besides doing the occasional consultancy, I also took an honorary position as Adjunct Professor, Department of Global Community Health and Behavioural Sciences of the Tulane University School of Public Health and Tropical Medicine and started a course on the Double Burden of Malnutrition.
But this year, finally, I have retired. My son is based in Geneva and our second granddaughter was born in May.
Howard Morgan, BSc Mechanical Engineering (1971)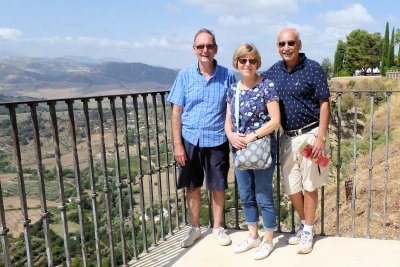 Christine and I met during our final year. Christine (nee Blackwell) was reading Nutrition & Dietetics. After graduating, our first jobs were in North London. We later moved to Stourport on Severn in Worcestershire and have just celebrated our 47th wedding anniversary.
My course included an industrial year working in High Wycombe. I shared a bedsit with a fellow student, Alf Mitry, who later became my best man but we lost touch. Recently I 'found' Alf via Facebook. He lives with his wife Aida in Atlanta, USA. Last year after a gap of more than 40 years we all met in Estepona, Spain (pictured). There was plenty to talk abou  as we reminisced about our time at Surrey. Alf and I were the first students to move to Guildford from Battersea. We are all meeting again shortly. We are all now retired.
Andrew Nicoll, BSc Metallurgy and Materials Technology (1971)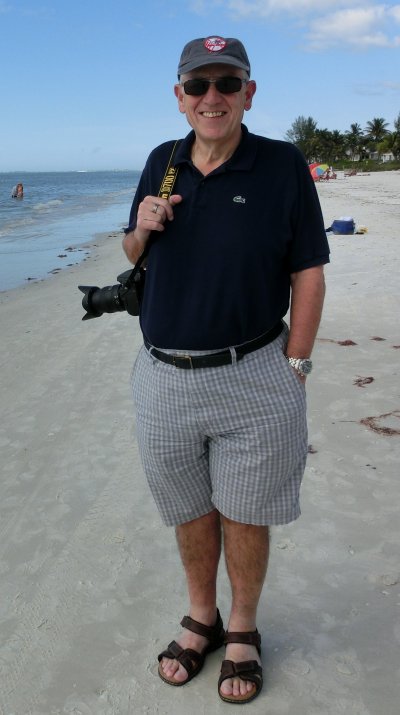 I left Guildford without a job but went to Brown Boveri (BBC) in Baden, Switzerland filling a student position. After three weeks I was offered a full work and residence permit. In 1973 moved to BBC in Heidelberg, working on DS, CVD, NaS batteries, exhaust gas sensors and thermal spray (gas turbine coatings). Moved back to Switzerland to a thermal spray company (Plasma Technik). In 1992 moved into technology marketing, focusing on USA and the Far East. In 1993 was moved into the Sulzer Acquisition team for the purchase of Metco, forming Sulzer Metco; became responsible for Marketing Europe with offices in 8 countries.
Moved to New York for 6 months to test a customer care concept. Formed a European Customer Care operation based in Germany in 2000 together with a Global Support operation in Switzerland. Moved to the USA in 2002 as Product Line Manager of Global Materials and back to Switzerland in 2005 as deputy CTO. Officially retired in 2012 at 62 and started as a consultant working in Europe and the USA. Work kept going until 2018 when it dried up – played 113 rounds of 18-hole golf reducing my handicap to 16.2. Now 70 - I need some more mental activity!
Bharat Sanghvi, BSc Mathematics (1970)
After leaving Uni, I started my career in computing. I worked as a programmer and then as a systems analyst and ended up as a project manager. In 1982 I migrated to Australia.
In 1984 I decided to start my own business. I then decided to develop computer based learning online programs for school children to learn Maths and English. Now we our helping children in Australia, Canada, USA and UK. I have three children and two of the boys have joined me and are now running the business. I still take part in the business. I love my gym work, travelling and love having good food and wine.