Knowledge Transfer Partnerships
The Knowledge Transfer Partnerships (KTP) programme was established to help businesses in the UK to innovate and grow. It does this by linking a company with a university and a recent graduate, called a KTP Associate.
About KTPs
KTP can help your business adopt and incorporate new skills and the latest academic thinking whilst delivering a specific, strategic and innovative project. A project can last between 12 and 36 months, depending on the business' needs and objectives of the KTP.
Part-funded by Innovate UK, KTPs have been running for more than 40 years and are one of the most successful business support programmes in Europe. Innovate UK will run six open KTP funding competitions in 2018/2019.
Benefits of taking part in a KTP
Businesses achieve an average increase in annual profit of more than £1 million after taking part; they also create around two new jobs
Academic partners produce on average more than three new research projects and two research papers for each project
Around 60 per cent of KTP Associates are offered a permanent job in the company when their KTP ends.
Objectives of a KTP
Facilitate the transfer of knowledge and technology and the spread of technical and business skills within the organisation
Stimulate and enhance business-relevant research and teaching undertaken by the university
Provide company-based training for recent graduates to enhance their business and specialist skills.
Testimonials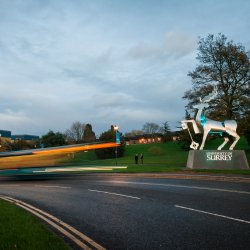 "The Knowledge Transfer Partnership created a framework for WSP to invest in developing an innovative product which is designed to be a market leader."
Alastair Atkinson, Technical Director, WSP UK Ltd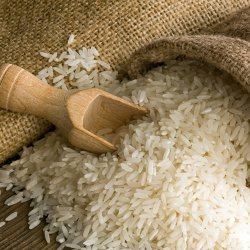 "The exchange with leading academics has delivered real value to our business in terms of service level improvements, personnel development and supply chain management knowledge gained. We would highly recommend such collaborations between industry and academia to other firms."
Tilda Ltd.
About us
The Business Development team at the University of Surrey has a wealth of experience in supporting successful Knowledge Transfer Partnerships. We manage a diverse portfolio of KTP projects collaborating with both SMEs and large corporates, thus, reflecting the vast range of expertise and technical know-how available across the University of Surrey.
We will work closely with your organisation, supporting the KTP project from the initial introduction and scoping, through to the development of the business case, and through to the drafting and submission of the proposal. In addition, we provide continuous post-award support to the partnership up to the project's completion.
Contact us
If you would like to find out more about how a KTP can help you develop your business, access academic expertise, improve your organisation's performance and become more competitive and productive, please contact the Business Development team.
Current and recent KTP projects
Clearswift
To create an updated set of products benefiting from a new hybrid human-machine approach to DLP deployment, aimed at minimising human intervention during initial product deployment by learning from user behaviour to infer document classification.
Departments: Computer Science and Surrey Business School