Vet School Coffee Shop
Located on the ground floor in the School of Veterinary Medicine, near Manor Park Student Village and Surrey Sports Park, the Vet School Coffee Shop is the ideal place to grab a coffee and a cake, or some light lunch. Enjoy a variety of sandwiches, salads and a fresh, hot soup every day.
About the Vet School Coffee Shop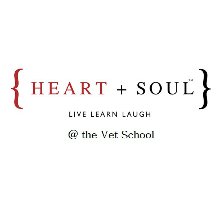 Whether you are looking to start the day with barista coffee, homemade muffins, baked pastries and breakfast sandwiches.
At lunch enjoy a variety of homemade deep filled deli sandwiches, hot jacket potatoes with a variety of hot and cold fillings, salads and soup. If you are looking for something sweet there are homemade brownies, flapjacks, loaf cakes and special cakes and tarts of the day.
Keep an eye on our Facebook page and follow us on Twitter and Instagram. Be sure to look out for upcoming promotions and news.
Opening hours (semester time only)
Due to the ongoing coronavirus situation we are closed until further notice. For full information please see campus service opening times.
Contact us
Address: Ground Floor, Vet School Main Building (VSM), Daphne Jackson Road, Guildford, Surrey GU2 7AL
Telephone: +44 (0)1483 682892
Email: heartandsoul@surrey.ac.uk.