Accreditation
Our department and BSc and MSc courses are accredited by BCS, The Chartered Institute for IT, a professional body for IT professionals, and the qualifying body for Chartered IT Professional.
BCS, The Chartered Institute for IT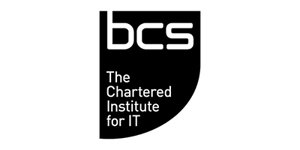 We provide student BCS membership for all of our undergraduate students during the period of their degree.
There are regular Guildford branch meetings that take place on the University campus and student participation is encouraged. Every year the February meeting has selected students from the Department give presentations on their final-year projects.