Undergraduate courses
Our courses in aerospace, automotive, biomedical and mechanical engineering offer the chance to be involved in exciting hands-on practical projects, using the knowledge gained during your studies.
Outstanding teaching

Based on the evidence available, the Teaching Excellence Framework (TEF) Panel judged that the University of Surrey delivers consistently outstanding teaching, learning and outcomes for its students. It is of the highest quality found in the UK.
Graduate outcomes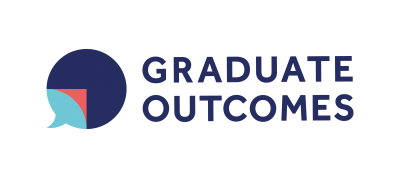 The Graduate Outcomes survey 2020 found that 96% of Surrey undergraduates are in work or further education.*
This is the largest survey of employment and further study outcomes for UK graduates.
*UK domiciled graduates of full-time, undergraduate qualifications, in full-time employment, from higher education institutions.
Facilities
In 2019, the University of Surrey invested over £6.5m in new and upgraded facilitates in the Faculty of Engineering and Physical Sciences (FEPS). This video explores some of the areas that benefited from this investment, including flexible teaching space with multi-functional display and a preparation area for our Unmanned Aircraft System team.
Read more about our facilities.
Five reasons why
Find out what makes our engineering degrees different and the secret behind our graduates' successes.
Professional Training placements
All of our undergraduate courses offer an optional Professional Training placement, which involve taking time out of studying to work in industry. You can do a placement here in the UK or you have the option to do your placement abroad.
Doing a placement will give you valuable experience in a real job, gaining a real taste of industry that you cannot learn in a lecture or lab and the enhanced interpersonal and management skills you will learn are highly valued by employers and will provide you with an even greater head start in the jobs market.
Recognised as the Best University Placement Service (Over 750 Placements) at the National Undergraduate Employability (NUE) Awards 2021; we will support you with your application and ensure you are gaining the experience you need in a supportive environment.
Placement companies
We partner with over 2,300 national and international businesses of all sizes and across all sectors such as, Arup, BAE Systems, GE Aviation and Jaguar Land Rover.
Study abroad
You have the opportunity to acquire international experience as part of your studies, by taking advantage of exchange agreements with our partner universities.
Locations of our partner universities include Australia, United States, Korea, and Singapore.
Helping you progress
We have facilities for analysing, studying and testing and offer employability and careers support to help get you ready for life after university.
Scholarships and bursaries
Discover how we may be able to support your studies with a host of bursaries and scholarships directly from the University of Surrey and external providers.