---
news
Surrey overcomes dramatic final-day crash to secure top prize at UAS Challenge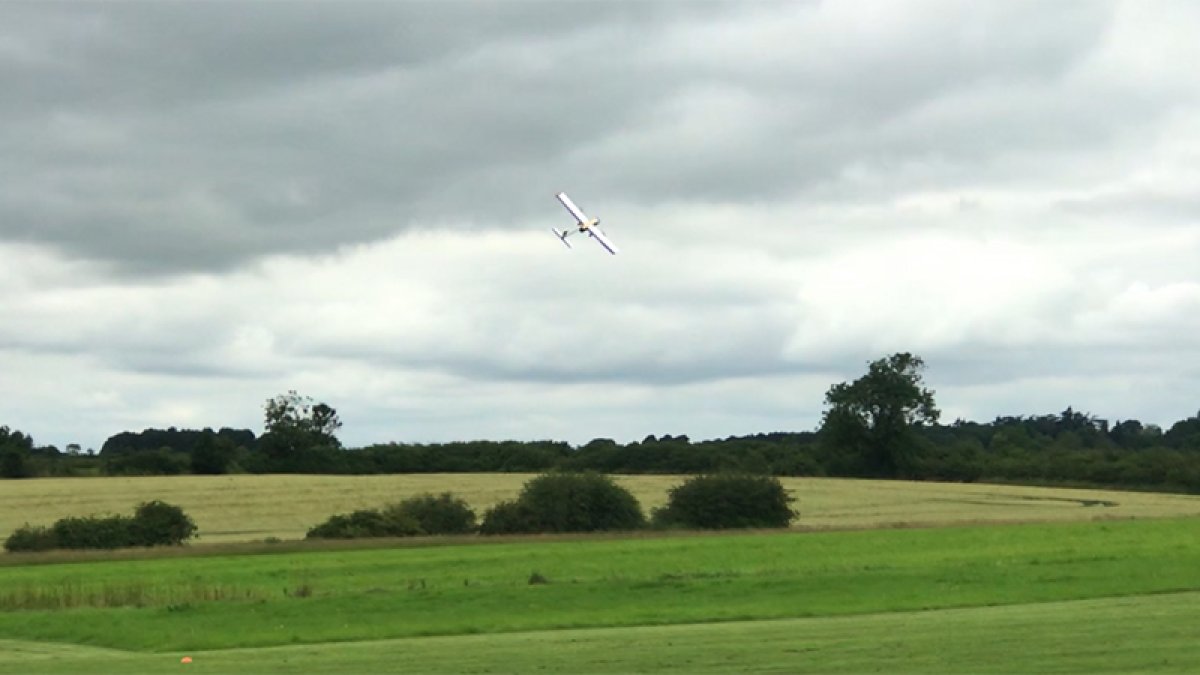 The challenge
Launched in 2014, the UAS (unmanned aerial system) Challenge aims to develop professional engineers and inspire the next generation, with teams of students from all over the world taking part.
As part of the challenge, teams undertake a full design and build cycle of an unmanned aerial system with a maximum take-off mass of 10kg to undertake specific mission objectives, which culminated in a final fly-off event in June this year. The systems are required to operate automatically, performing a series of tasks such as area search, navigating waypoints, accurately dropping an aid package, and returning to base via a defined route.
During the event last month, Surrey's autonomous plane had taken off very quickly, perhaps pushed by one of the many unpredictable gusts of wind at the BMFA Buckminster airfield in Lincolnshire and banked immediately at the top of its climb. Losing height, and rapidly gaining speed, it briefly clipped the ground before barrelling over and landing upside down on the grass, losing parts as it came to a stop.
Victory
Despite the dramatic crash, the team was flying again within hours. At the end of the day, Surrey clinched the Grand Champion prize at the unmanned aircraft competition.
The team came out on top, thanks to scoring well across a number of categories, and for their aircraft's autonomous flight – a feat which other teams at the downsized event found difficult.
Regarding the successful flight, team leader and Aerospace Engineering student Oliver Gent said: "It's been a lot of hard work. We were testing since early March, we've flown eight times, and during the event, when it took off, I was trying to record it and just completely forgot about the recording. Since September last year, this is what we've been working on. We weren't trying to do anything super-advanced, but we just wanted to win!"
Find out more about our Aerospace Engineering courses.