---
news
Students' research on Alzheimer's disease shortlisted in Institution of Mechanical Engineers Awards
Two students in the School of Mechanical Engineering Sciences have been shortlisted for prestigious Healthcare Technologies Student and Early Career Awards 2021 run by the Institution of Mechanical Engineers (IMechE).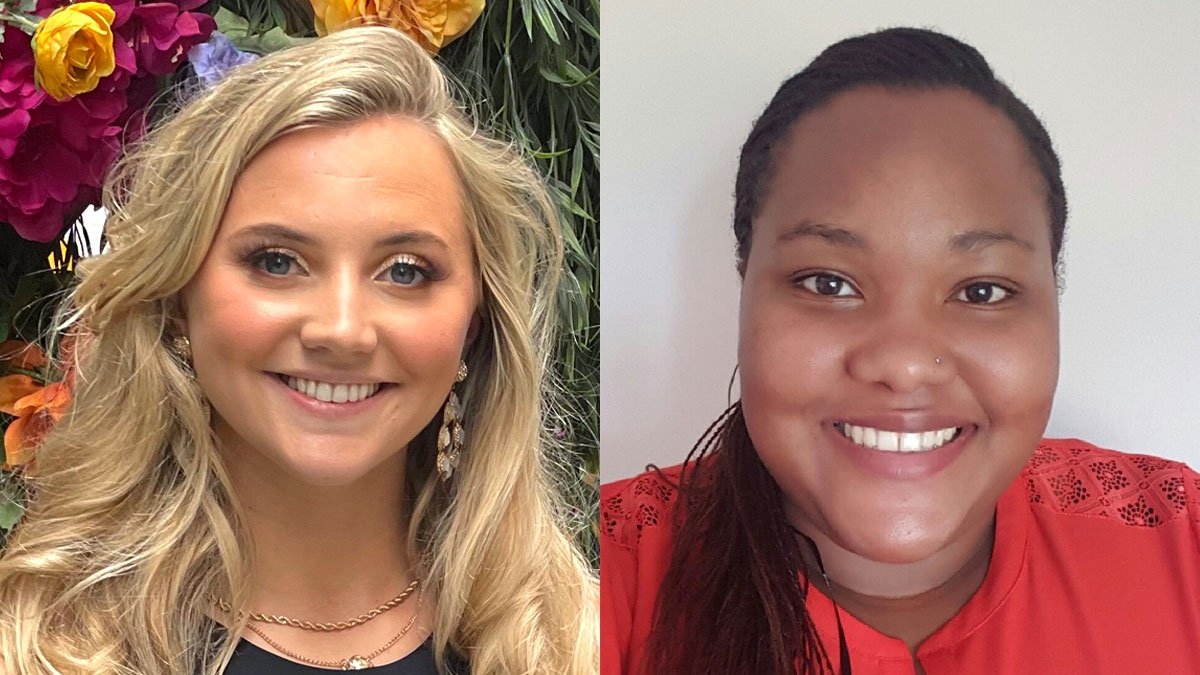 PhD student Elizabeth Shumbayawonda was named as a runner-up in the DePuy Best Bioengineering PhD project category, while alumna Katie Whiffin, who was in the final year of Surrey's MEng in Biomedical Engineering, was shortlisted for her Final Year Project in the Vicon Best Bioengineering undergraduate project category.
The IMechE Healthcare Technologies Student and Early Career Awards are given annually to recognise the UK's best talent in biomedical engineering at undergraduate and postgraduate level. Each entrant is required to submit a short video presentation in which they explain what they tried to achieve in their PhD or Final Year Project and why their project is important.
Elizabeth was recognised for her PhD project which uses advanced signal processing techniques to investigate the effects of age on the brain, and the effects of cognitive decline in the early stages of Alzheimer's Disease. Her research – which has already been published in four journal articles – shows that age, sex and cognitive decline all have significant effects on background brain activity.
She commented: "Summing up my PhD into a three-minute presentation was an interesting challenge. I'm very proud to be a runner-up in this prestigious award and I'd like to thank everyone, including my supervisor, for continuously encouraging me. I would definitely encourage anyone thinking about it to apply for this competition."
Katie was shortlisted for her masters dissertation which explored whether the analysis of electrical impulses of the brain, recorded from electrodes, has the potential to help in the earlier diagnosis of Alzheimer's Disease – which could enable opportunities for future care and treatment.
She said: "When I was notified that I'd been shortlisted as a finalist I was thrilled. It made all the many hours I'd spent in the computer lab performing data analysis worth it. The Awards event was really enjoyable and I loved learning about different bioengineering projects the other finalists had completed."
Dr Daniel Abasolo, supervisor of both students, commented: "With only four categories in the annual IMechE awards, seeing Surrey students represented in two of them is a great achievement, demonstrating the strength of our biomedical engineering courses, our biomedical signal processing research, and the high calibre of our talented students. Well done to Elizabeth and Katie! I am really proud of your achievements."
Discover our courses in mechanical engineering sciences, including our BEng (Hons)/MEng Biomedical Engineering and our PhD in Biomedical Engineering.