---
news
Published:
26 January 2021
Biomedical engineering student wins IPEM 'best project' award
Student Francesca Castaldo's project on the link between electric signals and Alzheimer's disease has won first prize in a prestigious Institute of Physics and Engineering in Medicine (IPEM) competition.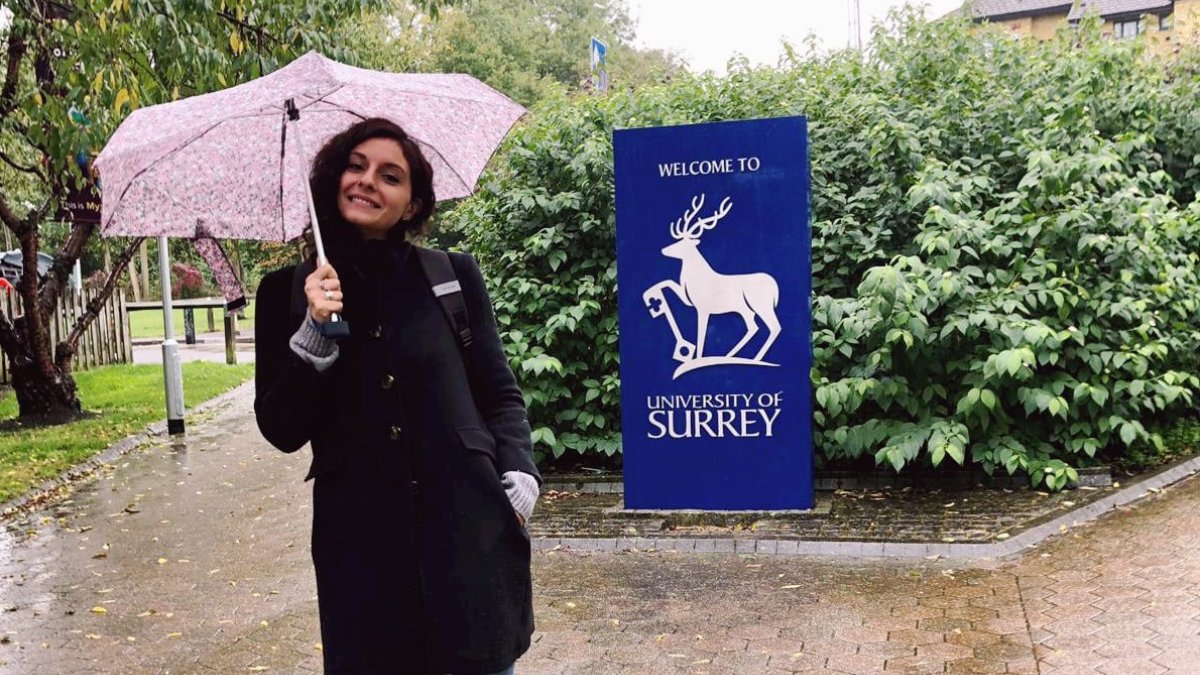 Francesca, who studied biomedical engineering in Surrey's School of Mechanical Engineering Sciences, won a £250 prize and certificate in the IPEM awards, which recognises the best projects by students on IPEM-accredited masters courses across the UK.
Francesca's project focused on evaluating signal processing techniques to help in the early detection of Alzheimer's disease and other neurodegenerative diseases. This involved identifying the relevant features in electric signals from patients diagnosed with Alzheimer's disease and mild cognitive impairment, compared to those from healthy subjects.
Since early detection of a neurodegenerative disease can lead to better treatments – improving the chance of preserving the quality of a patient's life for longer – this is a very important research area, and one Francesca continues to pursue. Since completing her course at Surrey, she has been awarded the Marie-Slodowska Curie grant for a project at the Wellcome Centre for Human Neuroimaging (UCL).
Francesca explained: "I've always been interested in the field of neuroscience and was lucky enough to meet Dr Daniel Abasolo when I came to Surrey, who supervised and supported me throughout the year."
"Studying at Surrey gave me a broad overview of biomedical engineering ranging from human biology to medical instrumentation and biomechanics, and a better understanding of research methods, as well as the chance to meet people from all over the world."

"I was extremely happy when I heard I'd won the IPEM prize. It feels good when you are rewarded for your efforts in something you are passionate about."
Dr Abasolo said: "The first time I met Francesca, she expressed great interest in doing research work in areas related to neuroscience. As a result of this conversation, she ended up working under my supervision in her research project.
"Throughout the academic year I was consistently impressed by the quality of her work, in which she demonstrated a very high level of scholarship. What is more remarkable is that she was able to produce research of such quality under the very challenging circumstances of the lockdown. I am really proud of Francesca's achievements."
Discover our courses in mechanical engineering sciences, including our BEng (Hons)/MEng Biomedical Engineering, and our Biomedical Engineering PhD.