Book a TV studio
Our TV studio is a fully-professional HD production facility, which was completely upgraded in August 2018.
Facilities available to hire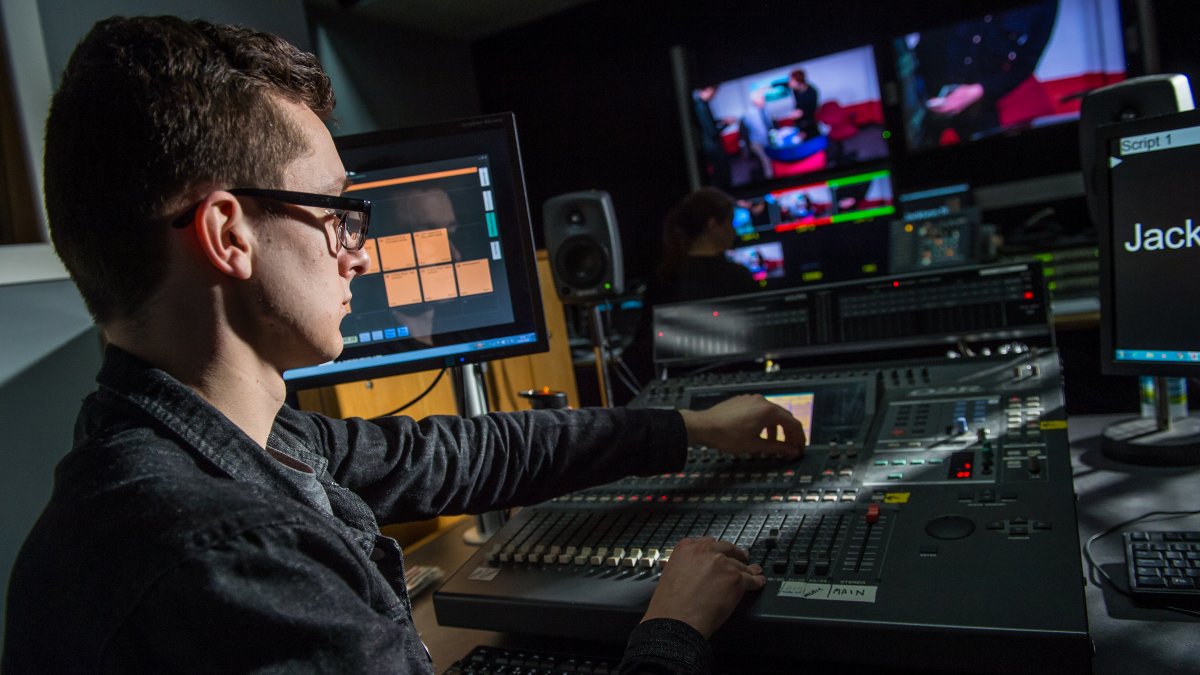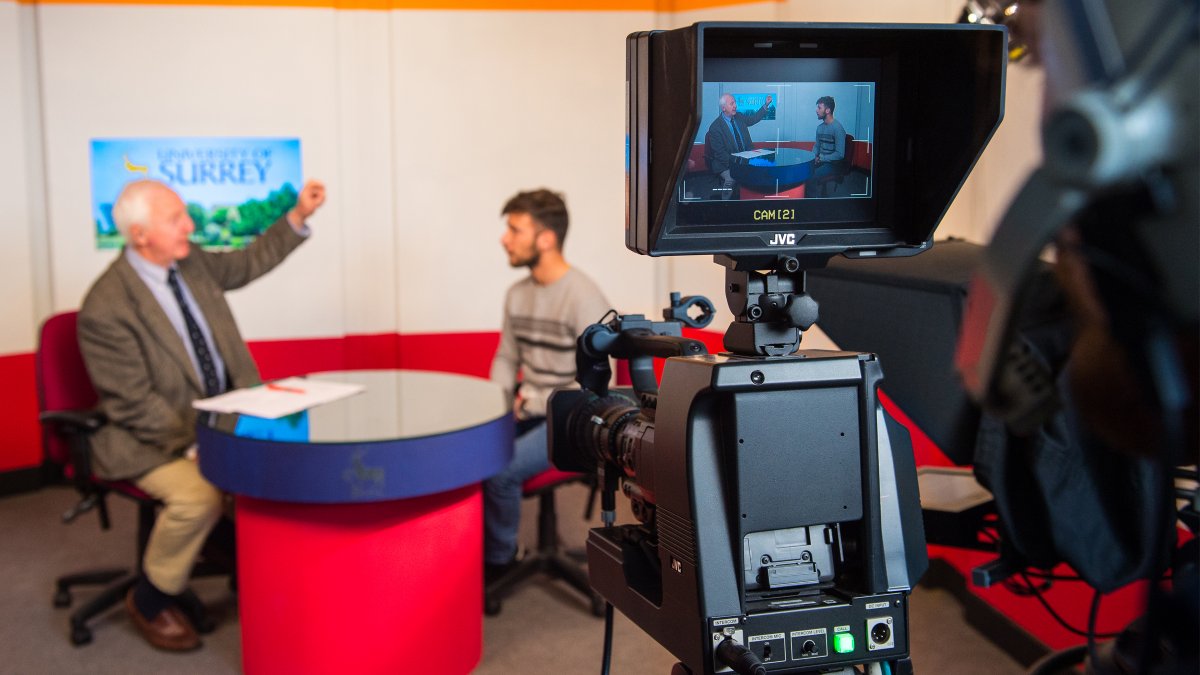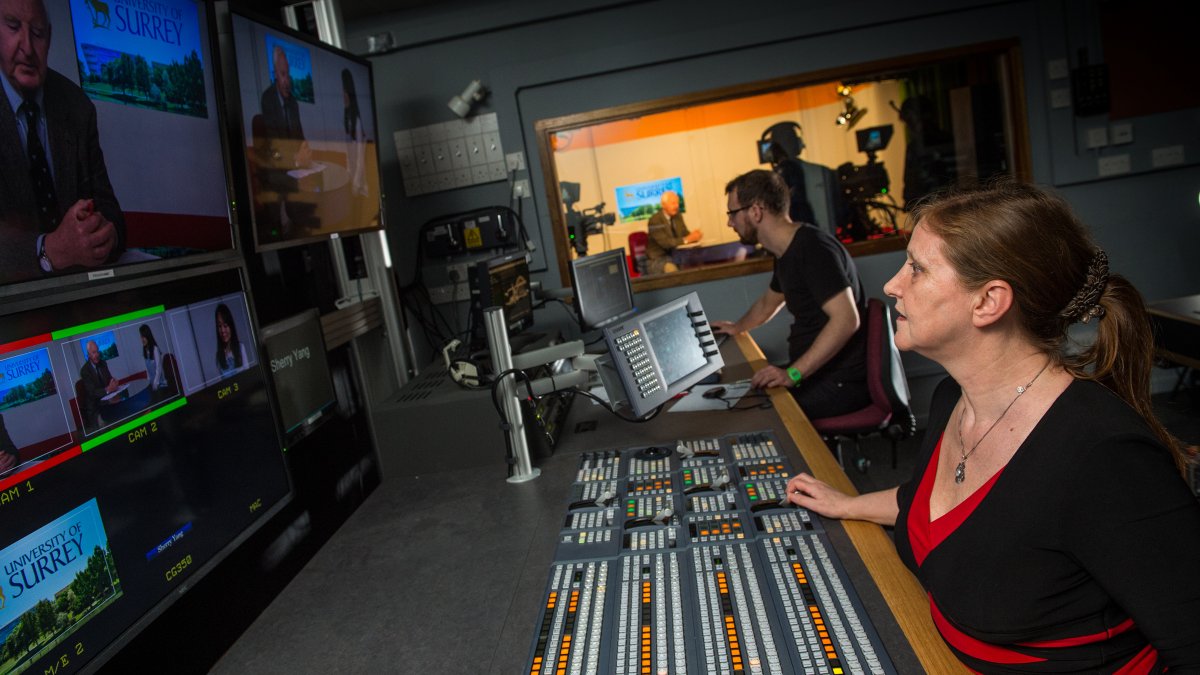 Commercial bookings
Commercial bookings can be made across a variety of packages, to include bespoke use of studio, cameras, lighting rig, control room, edit suite and assistant. We can recommend reliable engineers and producers to run your session, at an additional cost.
Make a booking
To enquire about a commercial booking, and our commercial rates, please contact tvstudio@surrey.ac.uk, detailing your recording requirements including:
Project outline
Project objectives
Equipment requirements.