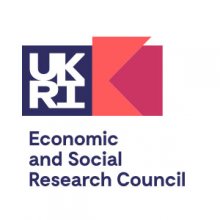 Capacity building and skills development
A core part of the ESRC IAA's remit is around contributing to capacity building and culture change within the University for social science research and impact. The ESRC IAA team work to facilitate the provision of professional, relevant and effective training opportunities around impact generation and innovation, drawing on a range of external and internal providers. On this page, you can find information about upcoming and past courses, and about the ways in which we are supporting capacity building and skills development within the University. Feel free to have a browse of our past events, and watch our IAA induction video to find out more. New courses will be advertised on this web page as they become available and also in our quarterly newsletter and Twitter feed.
Training and Skills Development Opportunities
We aim to provide a variety of ways in which impact-related training is provided for social science researchers at Surrey, and these are described below. In response to Covid, we switched to completely online provision of training for 2020-21 year, and we are likely to offer a hybrid of online and face-to-face training going forward. If there are areas of skills development or learning related to social science impact that you would like to see featured, but which are not currently available, we'd love to hear from you. Similarly, if you'd like to recommend training facilitators or courses, we're always glad to receive suggestions.
We bring in external trainers to provide free workshops for staff:
We deliver impact-related training workshops and presentations internally:
IAA-run impact workshops for researchers, e.g. for the FASS Faculty Research Fellowship workshop.
IAA-run 'Impact Leads' workshop in February 2021.
ESRC IAA presentations for departments or school meetings.
We facilitate the delivery of impact-related training from internal sources:
Public Engagement and Working with Government
The ESRC IAA is working to build skills and capacity around all types of public engagement, from activities such as the ESRC Festival of Social Science to initiatives to support researchers engaging with business and industry, as well as policy-makers and governments.
The ESRC IAA is a member of the knowledge mobilisers network used by the Parliamentary Office of Science and Technology (POST) and the Knowledge Exchange Unit (KEU).
We have also recently facilitated Surrey's new membership as part of the Universities Policy Engagement Network (UPEN), which is a community of UK universities committed to increasing the impact of research on policy:
UPEN offers a dedicated contact point for policymakers, and a collective response to requests for evidence.
It organises knowledge exchange events with Government, parliament, devolved bodies, and identifies mechanisms to take forward specific projects.
UPEN is also developing best practice amongst universities in policy engagement activities, and will act as a champion for this relatively new role in universities.
Through these conduits we regularly receive information about specific individual calls or opportunities, for researchers to feed into Government and parliamentary activity, as well as schedules for Government consultations and parliamentary enquiries into which researchers can feed. If you are interested in learning more about these, please do contact us via esrc-iaa@surrey.ac.uk.
Membership of ASPECT
As of April 2021, the ESRC IAA has also facilitated associate membership for the University of Surrey to the Aspect network. Aspect (A Social sciences Platform for Entrepreneurship, Commercialisation and Transformation) is a network looking to support universities in making the most of commercial and business opportunities from social sciences research. We are excited about the opportunities for capacity building around commercialisation of social science research through our involvement with this network, and will share further details of how Surrey researchers can be involved as they become available.
The event was created specifically for University of Surrey social science researchers who applied to deliver a public engagement event for the ESRC's Festival of Social Science 2020.
The workshop was delivered by Dr Helen Featherstone who is Head of Public Engagement at the University of Bath. NCCPE deliver a range of training courses across the UK and online, to support researchers in developing high quality engagement work, thereby also supporting the communication of impact.
NCCPE said, "Participants are enthusiastic about the experience we deliver, appreciating the interactive approach we take to taining, whilst developing effective skills that they can use in their work."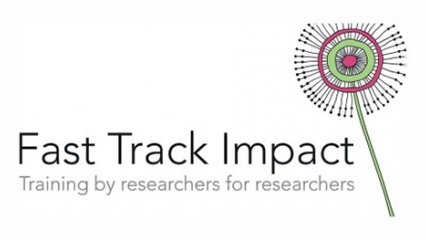 The workshop was based on research by Professor Reed and the latest thinking on how to get research evidence into policy. Drawing on his own research and experience, Professor Reed takes a unique relational approach to working with policy makers that can be adapted to any government or organisation.
The course started with tools to plan policy impacts more effectively and efficiently, before introducing tools for policy briefs, with an exercise to consider how to create an effective brief. Then, Professor Reed considered how researchers can go beyond their contribution to consultations and inquiries, to affect change from the bottom up and the top down, via more informal channels.
The workshop gave participants an opportunity to debate and consider their own ethical boundaries, so they can safely become more relational and hence more impactful, without crossing red lines. The session concluded with a consideration of how to evidence impacts of research on policy.
In January 2021 the Surrey ESRC IAA team took part in the FASS Festival of Research, holding an online event to showcase all that the IAA has to offer.
Academics who have been successful in applying for IAA funding of various streams, with a variety of topics, presented on their work - and we also explained more about the value of taking part in the ESRC Festival of Social Science.
The IAA's Business Boost activities were highlighted, and Tamsin Woodward-Smith gave an engaging and informative presentation about the IAA and the opportunities available.
You can watch the event on our YouTube channel.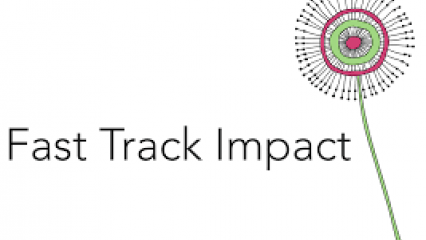 The University of Surrey ESRC IAA team welcomed Professor Mark Reed for his Impact Culture workshop on 25th February 2021.
About the course:
As researchers, we have less time than ever before. Impact is the latest expectation from our funders, Governments and Universities. As the pressure rises, we lose our time to think, and the academic freedom to create and be curious. Healthy impact cultures happen on purpose. The Impact Culture course from Fast Track Impact enables you to co-create an impact culture with your colleagues that draws people to impact on their own terms (whether they want to stimulate economic recovery or fight capitalism). These are cultures that celebrate the kinds of "unsung impacts" that inspire and motivate us, empowering us to do the best work of our careers.
Expected outcomes:
Understand your research culture, considering how your approach to research, identity and values, and community enables impact.
Use diagnostic questions to identify bright spots and issues in your impact culture.
Explore how your personal impact priorities emerge at the intersection between your professional identity and your values, and identify personal and institutional actions that could enable you to achieve those priorities.
Identify your spheres of influence and levels of trust within and beyond your academic community, and think beyond current impacts to identify new benefits, for example working with hard-to-reach groups or sector-hopping.
Learn from evolutionary organisations, contrasting top-down change management linked to extrinsic incentives from funders, with more bottom-up approaches that draw on your intrinsic motivations.
Design your own experiment to experiment with small, safe changes that you can evaluate and scale to do the best work of your career.
Write a message to your future self (with actions and conversations you want to commit to). You'll receive your message back in around a month to remind you to do your actions and have your conversation.
You get a PDF copy of The Research Impact Handbook (2nd Edition), with a hard copy to follow. Prof Reed answers all queries from participants within a week, to ensure you have support to change your impact culture for the better.
About the trainer:
Professor Mark Reed is a recognized international expert in impact research with >150 publications that have been cited >18,000 times. He holds a Research England and N8 funded chair at Newcastle University, is research lead for an international charity and has won prizes for the impact of his research. He collaborates and publishes across the disciplinary spectrum, from the arts and humanities to natural sciences, and he reviews research for funders around the world. He has been commissioned to write reports and talk to international policy conferences by the United Nations. Mark provides training and advice to Universities, research funders, NGOs and policy-makers internationally, and regularly works with business. Find out more about his work at: www.profmarkreed.com or follow him on Twitter @profmarkreed
The Surrey IAA team held an internal 'Impact Leads' workshop to look at what they saw as the biggest challenges in building and generating impact across their schools and departments.
We did an exercise on facilitated horizon-scanning, helping impact leads to think about what opportunities might exist within their units for potential IAA projects.
Finally, we came back as a group to think about what next steps would be useful and these included; building collaborations, developing a network of impact leads across the University and training and development ideas.
This was a highly valuable workshop, the outputs and actions of which we are now in the process of following up on and developing further, so that we take productive steps towards embedding an impact culture across the University where social science is concerned.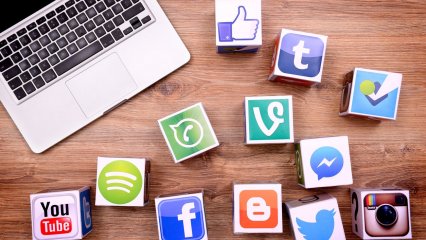 A Guide to Social Media for Researchers
5th May, 2.00 – 5.00pm
Getting your work on social media may be easy - but making it popular is more challenging. This workshop takes you through the main social media channels and looks at how to create short, sharp, sharable messages. Discover how to use social media to foster meaningful interactions and share your work with as many people as possible.
What the session will cover:
• Using social media as a research tool.
• Raising your profile with social media.
• Twitter, LinkedIn, Instagram and Facebook.
• How and who to connect with.
About the Trainer
Jamie is an award winning engagement professional specialising in impact narratives and evaluation. Working across dozens of institutions and subject areas he has improved the reach, profile and impact of research engagement in almost every academic discipline. Find out more about Jamie via his website.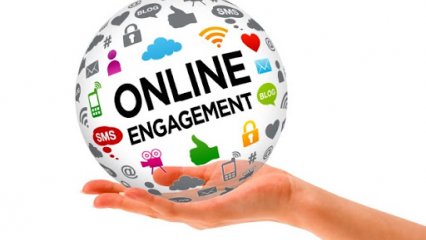 Online Engagement for Researchers
6th May, 2.00 – 5.00pm
As the world turns to the online space to meet, connect, and share it is essential to make your voice stand out. As our projects move online, we need to adapt our engagement practices, tools and processes. Discover how to find and connect with your audience and create an experience that goes beyond the average Teams meeting or Zoom quiz. Discover how to make events as accessible as possible and create professional live events easily. The session uses a mix of online tools, group discussion and presentation allowing you to explore and experience a range of online engagement.
What the session will cover:
• Know how to get the most of your equipment at home.
• Identify the dominant models of online engagement.
• Have an understanding of different platforms and how to make the most of them.
• Understand how to foster meaningful two-way dialogue online.
• Plan appropriate online evaluation for your engagement.
• Know how to make online events accessible, safe and ethical.
About the Trainer
Jamie is an award winning engagement professional specialising in impact narratives and evaluation. Working across dozens of institutions and subject areas he has improved the reach, profile and impact of research engagement in almost every academic discipline. Find out more about Jamie via his website.
Storytelling for Researchers
10th May, 10.00am - 12.00pm
Explore why storytelling can help you engage your audience, learn easy to use techniques and tools that are applicable to research presentations and find out how to speak so people listen. In this introduction to storytelling participants will explore why storytelling can be an effective tool for engagement. These ideas can be powerful and will help participants wanting to use storytelling techniques in presentations, public engagement activities and workshops as the base concepts that drive engagement via storytelling are transferable.
What the session will cover:
• Know why stories are powerful.
• Understand which stories to tell.
• Know simple techniques for telling stories.
• Understand when to use research storytelling.
• Practice storytelling and started a research storybook.
The course will be led by Duncan Yellowlees, and you can find out more about him via his website.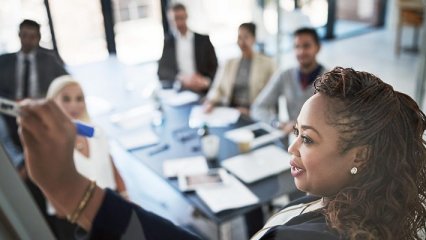 Communicating with Impact
12th May, 10.00am - 12.00pm
Proven communication techniques that help researchers inspire, influence and achieve big impact. This fast-paced, interactive and applied masterclass helps researchers 'connect the dots' between effective communications, successful funding applications, societal impact and career success. Researchers learn impactful communication tools and techniques used in academia, business and the dramatic arts. The tools and skills they learn will help participants create compelling and persuasive research proposals and funding applications, deliver engaging presentations, have productive conversations with industry partners and investors and effectively engage with a wide range of community stakeholders.
• Using the power of numbers to create excitement
• How to adjust your language for maximum impact
• The power of metaphors to explain complex ideas
• Benefits vs features (their roles and when to use)
• Techniques for bringing abstract ideas to life
About the Trainer
Zach Sorrells has been working in the field of innovation and entrepreneurship for over 15 years. He's an experienced trainer, facilitator, coach and entrepreneur and believes in a disciplined, structured and systems-based approach to innovation and business growth. He has applied, or taught, this approach in a variety of roles with individuals, companies and organizations ranging from multi-nationals, SMEs, economic development agencies, universities, SMEs, angel investors, startups and high school students.
Creating Activities: Helping Researchers Design Quality Engagement
19th & 20th May, 2.00 – 4.00pm - (Runs over two days*)
Looking to make your public engagement ideas a reality? Or want to upscale your current projects? Then this interactive workshop is for you.
Finding the time, space and creativity to come up with new and exciting activities for engagement can be challenging. This workshop will arm you with the tools for good event planning and challenge your creativity as you design and develop quality engagement projects.
Explore how to create the perfect public engagement tailored to your skills and subject. Discover how to create a lasting impression by enthusing audiences, developing demos, producing artworks and working with communities.
Whether you are new to engagement or looking to get new perspectives on what you can do to improve, this workshop is packed with tips, tricks and strategies to help you explore the research engagement landscape, manage your time and generate impact.
You will also get a backstage look at how successful engagement projects are designed, developed and delivered.
What the session will cover:
• How to create interactive and informative engagement projects/events.
• Planning realistic timescales and budgets for engagement events.
• Preparing intervention appropriate evaluation processes.
• Understanding how to grow audiences and reach new groups.
• Use of demonstrations and visual aids to create lasting impressions
About the Trainer
Jamie is an award winning engagement professional specialising in impact narratives and evaluation. Working across dozens of institutions and subject areas he has improved the reach, profile and impact of research engagement in almost every academic discipline. Find out more about Jamie via his website.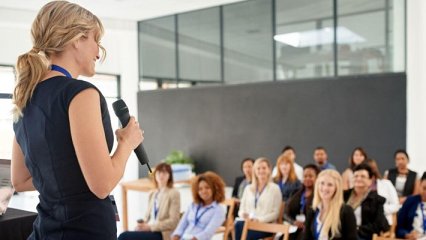 This training workshop will help researchers understand the importance of public engagement and build confidence in their ability to carry out communication with public audiences, whether that be online or in person.
It will be facilitated by Dr Helen Featherstone, National Co-ordinating Centre for Public Engagement (NCCPE) and Head of Public Engagement at the University of Bath.
The workshop will also focus on the benefits of taking part in festivals, such as the ESRC Festival of Social Science (FOSS) 2021. Researchers will build an understanding of the needs of a range of festival-goers, explore activities that could be delivered in a festival setting, develop ideas for research-led engagement activities and consider how to evaluate festival based work.
It will be a practical course full of examples, with some time for participants to think about their own ideas. Helen will also be reflecting on everything our researchers will have learnt on the various online training courses that have made up the ESRC IAA 'Spotlight' on public engagement. She'll also be considering public engagement in the context of Covid-19 and the changing nature of how we are currently all working.
Following the workshop, delegates may wish to take advantage of the opportunity to have a 15-minute 1:1 session with Dr Featherstone to explore a question or idea about their FOSS public engagement event in more detail.
The NCCPE say, "participants are enthusiastic about the experience we deliver, appreciating the interactive approach we take to training, whilst developing effective skills that they can use in their work."
The workshop will take place online through the NCCPE's interactive software platform, Blackboard Collaborate - you will not need to download anything to take part in the training. You will simply need access to a computer or device and an internet connection. Guidance and technical support will be provided throughout to ensure a smooth experience.
Spaces are available for up to 25 delegates and will be allocated on a first come, first served basis. The workshop is being funded by the Surrey ESRC IAA; if you have registered and then are unable to attend, please let us know asap so that we can allocate your space to another person.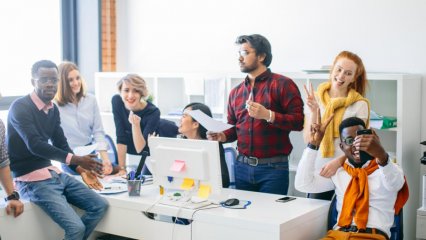 The Universities of Surrey, Essex and Sussex came together with the SeNSS DTP to deliver the ESRC-funded Business Boost 2020 project. Through this, many of our researchers will have accessed a number of different workshops, programmes and training events to develop skills and improve their capabilities around business engagement and collaboration. This was their chance to put all of that knowledge to the test through this 3-week live challenge programme.
The ESRC Business Boost MultiMind Challenge, in partnership with Skillfluence, launched on 26th July. Using the principles of 'design thinking,' researchers worked together to apply their skills to a real-world opportunity or challenge, presented by our partner Aguardio, who have been named a Top 100 United Nations World Tourism Organisation (UNWTO) start up!
The aim was for the partner company to benefit from the input of a world class team of researchers, whilst the researchers gained access to a unique learning and development opportunity. It was an online, time-limited collaborative activity that culminated in each team of researchers pitching their solution back to the partner and prizes were be awarded to the winners.