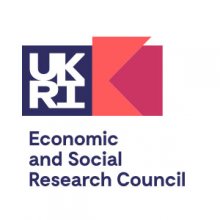 Capacity building and skills development
A core aim of the ESRC IAA is to build capacity and culture change for social science research and impact. Our team offer professional, relevant and effective training opportunities around impact generation and innovation, drawing on a range of external and internal providers. 
Find out more about upcoming and past courses, and the ways in which we are supporting researchers at Surrey. Browse our past events, and watch our IAA induction video to find out more. New courses will be advertised on this web page as they become available and also in our quarterly newsletter and Twitter feed.
Training and Skills Development Opportunities
We aim to provide a variety of ways in which impact-related training is provided for social science researchers at Surrey, and these are described below. In response to Covid, we switched to completely online provision of training for 2020-21 year, and we are likely to offer a hybrid of online and face-to-face training going forward. If there are areas of skills development or learning related to social science impact that you would like to see featured, but which are not currently available, we'd love to hear from you. Similarly, if you'd like to recommend training facilitators or courses, we're always glad to receive suggestions.
We bring in external trainers to provide free workshops for staff:
We deliver impact-related training workshops and presentations internally:
IAA-run impact workshops for researchers, e.g. for the FASS Faculty Research Fellowship workshop.
IAA-run 'Impact Leads' workshop in February 2021.
ESRC IAA presentations for departments or school meetings.
We facilitate the delivery of impact-related training from internal sources:
Public Engagement and Working with Government
The ESRC IAA is working to build skills and capacity around all types of public engagement, from activities such as the ESRC Festival of Social Science to initiatives to support researchers engaging with business and industry, as well as policy-makers and governments.
The ESRC IAA is a member of the knowledge mobilisers network used by the Parliamentary Office of Science and Technology (POST) and the Knowledge Exchange Unit (KEU).
We have also recently facilitated Surrey's new membership as part of the Universities Policy Engagement Network (UPEN), which is a community of UK universities committed to increasing the impact of research on policy:
UPEN offers a dedicated contact point for policymakers, and a collective response to requests for evidence.
It organises knowledge exchange events with Government, parliament, devolved bodies, and identifies mechanisms to take forward specific projects.
UPEN is also developing best practice amongst universities in policy engagement activities, and will act as a champion for this relatively new role in universities.
Through these conduits we regularly receive information about specific individual calls or opportunities, for researchers to feed into Government and parliamentary activity, as well as schedules for Government consultations and parliamentary enquiries into which researchers can feed. If you are interested in learning more about these, please do contact us via esrc-iaa@surrey.ac.uk.
Membership of ASPECT
As of April 2021, the ESRC IAA has also facilitated associate membership for the University of Surrey to the Aspect network. Aspect (A Social sciences Platform for Entrepreneurship, Commercialisation and Transformation) is a network looking to support universities in making the most of commercial and business opportunities from social sciences research. We are excited about the opportunities for capacity building around commercialisation of social science research through our involvement with this network, and will share further details of how Surrey researchers can be involved as they become available.
Stay connected
Fantastic result! At Surrey's
@ESRC
Impact Acceleration Account team, we are proud to be contributing to the exciti…
https://t.co/QkUvg8RKUR
An interesting blog by the London School of Economics and Political Science about perceptions of evidence for polic…
https://t.co/fLM6bCVFNF