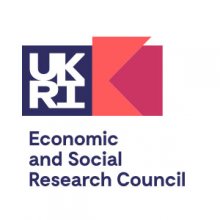 Festival of Social Science
The ESRC Festival of Social Science is an annual celebration of the social sciences, aimed at policymakers, business, the public and young people. Its aim is to raise awareness of the importance of social science.
Our 2021 programme of events is taking shape with a variety of social science based research being showcased online and in person throughout the month of November. This year the ESRC are also aligning some festival events with COP26 - exploring ways in which we as individuals can contribute to the fight against climate change and the need for innovations in environmental sustainability.
Take a look through our event line up below and book your spaces on these free events, via our Eventbrite channel.

Visit the ESRC FOSS website for full details of this year's festival
The Festival of Social Science events not only highlight the University of Surrey's contribution to some of the complex social questions of our time, they also illuminate how social sciences are key to the future health of our lives and communities.
Dr Tamsin Woodward-Smith, ESRC Impact Acceleration Account Manager
Stay connected
This expert led workshop aims to share information, tools, video clips and experiences to the public and community…
https://t.co/bAYi2rSdfJ