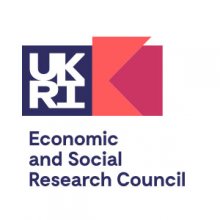 Festival of Social Science
The ESRC Festival of Social Science is an annual celebration of the social sciences and a key element of ESRC's commitment to promote awareness of UK social science research to new audiences. This year the festival is being held from 22 October to 13 November 2022 and features exciting and creative events run by 34 partners.
The events shaping our world, from climate change to Brexit and coronavirus, to geopolitical tensions and civic protests, reveal how social science is more important than ever to understanding the world. From big ideas to the most detailed observations, social science affects us all every day – at work, in school, when raising children, within our communities, from the personal and local, to the national and global level. The ESRC Festival of Social Science offers a fascinating insight into some of the country's leading social science research and how it influences our social, economic and political lives – both now and in the future. Discover how it shapes public policy and contributes to making the economy more competitive, as well as giving people a better understanding of 21st-century society.
2022 will be the 20th Festival of Social Science. There will be a mix of virtual and face-to-face events, held across the UK, which will allow everyone to take part in, and hear about, social science research at the festival's many engaging events.
For more information please visit: https://festivalofsocialscience.com/
At the University of Surrey, our 2022 programme of events is being kicked off! This year the ESRC are also aligning some festival events with the theme "My Local Area".
We are holding a launch event on 26th July 2022 @10am (via Teams)
About the Launch Event
This event is a chance to find out more about how to get involved with Surrey's FOSS 2022 activity - attendees will learn more about ESRC FOSS, hear from the experiences of past organisers, and find out how to apply for funding to deliver their own FOSS event.
Please register via Eventbrite https://www.eventbrite.co.uk/e/esrc-festival-of-social-science-2022-open-call-launch-tickets-372793333897  to join us on 26th July.
Please also see our Launch Video on YouTube!