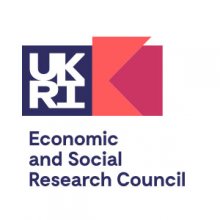 Festival of Social Science
The ESRC Festival of Social Science is an annual celebration of the social sciences, aimed at policymakers, business, the public and young people. Its aim is to raise awareness of the importance of social science.
2020 was a 'digital first' with all events delivered online due to the pandemic. Attendance was better than ever as we opened our doors to a global audience! 
Launching ESRC Festival of Social Science 2021
Get a flavour of what the ESRC Festival of Social Science is all about!
ESRC Festival of Social Science 2021
Could you be presenting this year?...
If you're interested in reaching a varied and global audience with your research, why not become a presenter this year?  You don't have to be a social scientist to take part!
The majority of this year's FOSS events will be under the umbrella of general social science research and we welcome a broad range of topics from across the University of Surrey's schools and departments. 
In addition - this year we are looking for a proportion of events to align with COP26, the UN Climate Change Conference being held in Glasgow from 1st to the 12th November.
For this, presentations are encouraged from researchers working in environment or sustainability areas, but can include non-climate-change topics such as the relationship between wellbeing and green spaces. Where possible the focus should be on what can be done at the individual level to improve our environment and reduce climate change.
What's in it for you?
- Gain valuable experience engaging with public audiences
- Promote your research
- Funding to deliver your event
How we support FOSS events
- Technical support to deliver events via Teams or Zoom
- Promotion of your event via social media channels, IAA website and newsletter
- Feedback and evaluation gathering after your event
How to apply
It couldn't be easier - simply complete the ESRC Expression of Interest form online using this link.
Depending on the number of applications received, funding may be awarded on a competition basis.
Why not have a browse through the videos and details below of our 2020 events for inspiration!
Download our FOSS 2021 PowerPoint presentation for additional info.
Message from Prof Graham Miller
Professor Graham Miller discusses the importance of the ESRC Festival of Social Science
The Festival of Social Science events not only highlight the University of Surrey's contribution to some of the complex social questions of our time, they also illuminate how social sciences are key to the future health of our lives and communities.
Dr Tamsin Woodward-Smith, ESRC Impact Acceleration Account Manager
Stay connected
Effective presentation skills training with Kayla Conley this morning, a course for PhD students funded through the…
https://t.co/IpnXooHYsv