Ethnic and religious discrimination and school study
To allow or forbid?
This is a study on children's rights. We would like to investigate children's beliefs about other groups' practices, and to explore how they reason about endorsing religious and non-religious rights.
Participant information and privacy notice
Children will be asked questions online about hypothetical scenarios regarding Christians, Muslims, or vegans.
The survey will take approximately 40 minutes overall and will be audio-recorded. We will turn cameras off once we start the recording.
We will interview children online via the encrypted University of Surrey Microsoft Teams (video conferencing software) account to make it more secure.
All children aged 10 to 15 years old attending school in the UK.
Your child will receive a £5 gift card.
Questions will be in this format:
Tamir is a new student and is told by the school that because he is not a regular student he must carry his school ID card with him at times whilst at school. Tamir does not want to carry the school ID card with him.
Should Tamir be able to choose whether or not to carry the ID card whilst at school?
|   | Not at all |   |   |   | Very much |
| --- | --- | --- | --- | --- | --- |
| Answer | 1 | 2 | 3 | 4 | 5 |
All the information that we collect about your child during the course of the research will be kept strictly confidential and only accessed by Silvia Miele, the PhD student, a research assistant and her two supervisors. 
You and your child will not be identified in any ensuing reports or publications.
You can find further information on the Participant's parents information sheet (PDF).
Your personal data will be held and processed in the strictest confidence and in accordance with the University's Data Protection Policy (PDF).
You will be able to withdraw the data you have provided up to one month after the survey. Following this time, as the interview will be transcribed and fully anonymised, it will not be possible to remove the information you have provided.
As an individual whose data we process (a data subject), you have certain rights in relation to the processing. Find detailed information about your rights as a data subject.
You have the right to:
Withdraw your consent for us to process your personal data where we have relied on that consent as our basis for processing your data.
Ask us to confirm that your personal data is being processed and to gain access (i.e. have a copy) to that data and to be provided with supplemental information about the processing.
Request that we rectify any inaccuracies where the data we hold on you is inaccurate or incomplete.
Have your data erased by us, although in certain circumstances we may not be able to do this. The circumstances where this applies can be found in the guide to data subject rights information.
Restrict the processing of your personal data in certain ways.
Obtain your personal data for reuse.
Object to certain processing of your personal data.
If you would like to exercise any of your rights, please visit our make a privacy request section.
Make a complaint
If you have any concerns about the way that we have handled your personal data please email the Data Protection team as we would like to have the opportunity to resolve your concerns.
If you're still unhappy, you have the right to complain to the Information Commissioner's Office (an independent body set up to advise on information rights for the UK) about the way in which we process your personal data.
Sign up for the study
You can book an appointment and within 24 hours after you have chosen a slot, we will send you an email with our consent forms to confirm your appointment and to share with you the next steps! An interview will take place after the parents' consent form and child's assent form have been sent back, please be on the look out for emails from s.miele@surrey.ac.uk.
Get in contact
If you would like to receive more information or if you have any questions, please email Silvia Miele and she will be happy to answer any of your questions!
Research team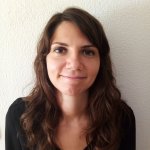 Principle investigator