11am - 12 noon
Tuesday 5 March 2019
Voice security in the conversational economy
After a couple of decades of somewhat slow development, voice technologies have once again gained a momentum.
University of Surrey
Guildford
Surrey
GU2 7XH
Abstract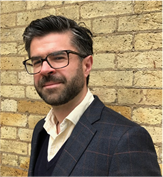 After a couple of decades of somewhat slow development, voice technologies have once again gained a momentum. Much of this has been driven by large leaps in speech and speaker recognition performance and consequently, the development of many voice interfaces. Some notably successful examples of current applications of voice are the Amazon Echo and Apple Siri but we also see and increasing number of institutions that make use of voice recognition to replace more traditional customer identification methods. While much of this development is exciting for speech and audio processing research, it also creates a new significant challenge: Security. 
In this talk we will first introduce Pindrop and the company's mission in the world of voice security. Then, we will discuss various weak spots of voice interfaces with an overview of Pindrop research and various methods that overcome many of these challenges. In particular, we will dive into topics such as voice spoofing, voice modification, and acoustic scene classification. Finally, we will conclude with an outlook of the future of voice and what we - the research community - can do to ensure a smooth journey for everyone.
Short biography
Dr Nikolay D. Gaubitch is a Director of Research and heads up Pindrop's EMEA research team, where he leads the development of algorithms for future speech security technologies. He advises clients pre and post installation on the levels and types of phone fraud and he provides commentary on what is happening within the world of contact centre phone fraud.
Nikolay received a Ph.D. in acoustic signal processing from Imperial College London in 2007. Between 2007 and 2012, he was a member of staff at Imperial College London where he was managing the Centre for Law Enforcement Audio Research (CLEAR). Between 2012 and 2015, he was a Postdoctoral Researcher with the Signal and Information Processing Laboratory (SIPLab) at Delft University of Technology where he worked on ad-hoc microphone arrays for speech enhancement in collaboration with Google.
He is the co-author of more than 50 scientific publications, the co-editor of the book "Speech Dereverberation", and an Associate Editor of the journal IET Signal Processing.
Visitor information
---
Find out how to get to the University, make your way around campus and see what you can do when you get here.
Related events