10:30am - 11:30am
Friday 6 September 2019
Rapid 3D avatar creation using commodity depth cameras
Principal Research Scientist at KIST, South Korea / Professor at UST, South Korea.
35BA00
CVSSP
University of Surrey
Guildford
Surrey
GU2 7XH
Abstract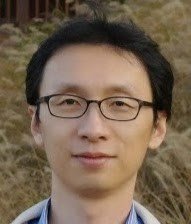 I will present a rapid and fully automatic 3D avatar creation system that can produce personalized 3D avatars within two minutes using two depth cameras and a motorized turntable. The created 3D avatar is able to make all the details of facial expressions and whole body motions including fingers.
To our best knowledge, it is the first completely automatic system that can generate realistic 3D avatars in the common 3D file format, which is ready for the direct use in virtual reality applications or various services. 
Short biography
Hwasup Lim received his PhD degree in electrical engineering from the Pennsylvania State University in 2007. He was a R&D staff member at the Advanced Media Lab, Samsung Advanced Institute of Technology (SAIT) from 2007 to 2011, where his research focused on TOF depth image processing, and 3D human modeling and tracking.
He is currently a principal research scientist at the Center for Imaging Media Research, Korea Institute of Science and Technology (KIST). His research interests include RGBD image-based human modeling and tracking.
Visitor information
---
Find out how to get to the University, make your way around campus and see what you can do when you get here.
Related events