12 noon - 1pm
Wednesday 3 February 2021
Digital Disruptor Series: The future role of artificial intelligence
What is artificial intelligence (AI)? How will AI create new markets and change the competitive landscape? How do you think advances in AI will impact jobs and skills? How do advances in AI impact homes? What big challenges do you see in AI for this decade? Professor Tazeeb Rajwani will be joined by Toni Radzihovska, Head of Product, Alexa Smart Home EU at Amazon as they discuss the future role of artificial intelligence.
University of Surrey
Guildford
Surrey
GU2 7XH
Professor Tazeeb Rajwani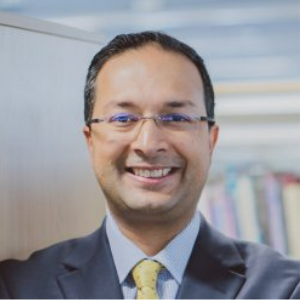 Tazeeb Rajwani is a Chaired Professor in International Business and Strategy and Head of the Department of Strategy and International Business at Surrey Business School.  He was previously Professor of International Business and Strategy, Director of Executive Education, Director of Postgraduate Programmes, member of the Senior Management team and member of the Advisory Board at the University of Essex. 
An awarding-winning researcher and leading global authority on geopolitics, he has written over 50 academic papers, books, chapters, reports and white papers on topics of strategic management, political risk, nonmarket strategy, corporate political activity, corporate social responsibility and business model innovation.
Toni Radzihovska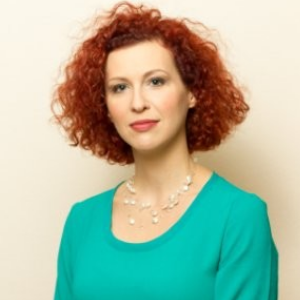 Toni Radzihovska is Head of Product, Alexa Smart Home EU at the Amazon Head Office in London. In this role, she is responsible for voice-enabled Smart Home Customer Experience through in seven countries – UK, Ireland, France, Germany, Austria, Spain, and Italy. She previously held roles of Head of Programme Management, Senior Product Manager –Technical, Senior Business Development Manager for Alexa Smart Home and Senior Vendor Manager at Amazon UK.
Prior to joining Amazon, Toni worked for companies such as TransferWise and Marks & Spencer, in the telco industry in Ukraine, and has experience building service and tech start-ups. She holds an MBA from London Business School and has a master's degree in Marketing from Nottingham University Business School.
Visitor information
---
Find out how to get to the University, make your way around campus and see what you can do when you get here.