12 noon - 1pm
Wednesday 19 May 2021
Digital Disruption: Managing digital disruption in healthcare
Join us at the next Digital Disruptor Webinar as we discuss how the disruption of AI can be managed in healthcare.
University of Surrey
Guildford
Surrey
GU2 7XH
Speakers
---
The webinar discussion points will include:
What is AI and what is its value in healthcare? How does it help change to a value-based healthcare system?
How does AI require a change in the workflow of radiologists and an organisational change in hospitals?
How do you think advances in AI will impact jobs and skills?
How advances in AI will impact jobs and skills?
What are the challenges to make AI and digital transformation in healthcare a success?
Professor Wim Van Haverbeke will be joined by Jacob Visser, Head Imaging IT and Value-Based imaging, CMIO Erasmus MC and Assistant Professor Value-Based Imaging.
Jan Jaap Visser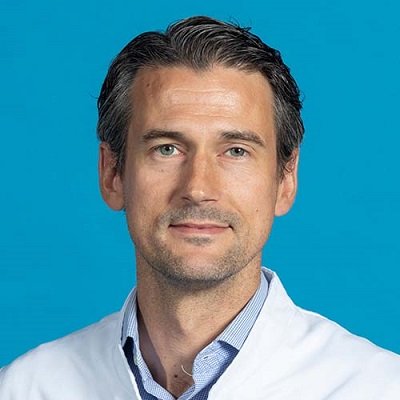 Experienced Head of Information Technology with a demonstrated history of working in the hospital & health care industry focussed on Radiology. Strong arts and design professional skilled in Telehealth, Clinical Informatics, Integrated Diagnostics. Strategic thinker. Erasmus MC, Rotterdam, NL: - Head Imaging IT and value-based imaging, musculoskeletal radiologist - CMIO Erasmus MC - Assistant professor Value-based imaging Education: - Musculoskeletal radiologist, clinical epidemiologist, health economist Extracurricular activities: - member ESR Value-based Radiology Subcommittee - member RSNA / ACR CDE Steering committee - former member Quality Committee Dutch Society for Radiology - former member ESR eHealth and Informatics Subcommittee.
Professor Wim Van Haverbeke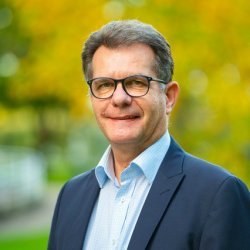 Wim Vanhaverbeke is a professor in Digital Innovation and Entrepreneurship at Surrey Business School. He is also visiting professor at ESADE Business School (Spain) and till recently at the National University of Singapore. He is Co-editor-in-Chief of TECHNOVATION since January 2020. He published in several international journals such as Organization Science, Research Policy, California Management Review, Journal of Management Studies, Small Business Economics, Journal of Business Venturing, Technovation. He was co-editor with Henry Chesbrough and Joel West of "Open Innovation: Researching a New Paradigm" (OUP, 2006) and "New frontiers in open innovation" (OUP, 2014). He published a management book "Managing open innovation in SMEs" (CUP – 2017) and an academic volume "Researching open innovation in SMEs" (World Scientific Press - 2018).
Visitor information
---
Find out how to get to the University, make your way around campus and see what you can do when you get here.