Modeling immuno-metabolic alterations in diseases using single cell and spatial multi'omic technologies
A three and a half year, fully-funded studentship is offered in our laboratory in Immunology and Metabolism. This specific project in Bioinformatics looks at unleashing the power of single-cell RNAseq data alongside multi-OMIC metabolic data to unravel the metabolic signatures of immune cells in health and disease.
Start date
1 January 2022
Duration
4 years
Application deadline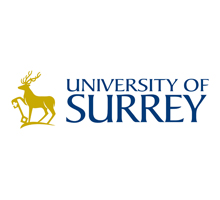 Funding source
University of Surrey PhD Studentship
Funding information
UKRI-aligned stipend (£15,609 pa for 2021-22), approved University of Surrey fees and a research budget. 

Studentships at Surrey
We have a wide range of studentship opportunities available.