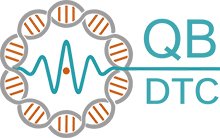 Postgraduate research opportunities
We are uniquely placed to offer postgraduate research opportunities in quantum biology. As well as standard biological and physics resources, our PhD students also have access to advanced spectroscopy, ion beam proton irradiation, nanotechnology and mass spectrometry facilities within our Advanced Technology Institute, and additional facilities at our partner institute, the National Physical Laboratory.
Why study quantum biology?
Evidence is growing that quantum behaviours may play a non-trivial role in a number of processes found in nature. Entanglement (spooky action at a distance), superposition (where objects can exist in two places at once) and tunnelling (travel through impenetrable barriers) are all involved to varying degrees in the biological processes of photosynthesis, respiration, enzyme action, olfaction, bird navigation and mutation. These quantum behaviours, harnessed in a biological capacity finally address some unanswered questions, and in the process may uncover new approaches to solar power, drug discovery or new diagnostics, in addition to biomimetic modelling of quantum computing.​
Life on the Edge: The Coming of Age of Quantum Biology
A quantum mechanical model of adaptive mutations, J. McFadden and J.S. Al-Khalili, BioSystems 50 (1999) 203–211.
Enzyme dynamics and hydrogen tunnelling in a thermophilic alcohol dehydrogenase. Kohen, A., Cannio, R., Bartolucci, S., & Klinman, J. P. (1999). Nature, 399(6735), 496.
Resonance effects indicate a radical-pair mechanism for avian magnetic compass. Ritz, T., Thalau, P., Phillips, J. B., Wiltschko, R., & Wiltschko, W. (2004). Nature, 429(6988), 177.
Atomic description of an enzyme reaction dominated by proton tunneling. Masgrau, L., Roujeinikova, A., Johannissen, L. O., Hothi, P., Basran, J., Ranaghan, K. E., ... & Leys, D. (2006). Science, 312(5771), 237-241.
Evidence for wavelike energy transfer through quantum coherence in photosynthetic systems. Engel, G. S., Calhoun, T. R., Read, E. L., Ahn, T. K., Mančal, T., Cheng, Y. C., ... & Fleming, G. R. (2007). Nature, 446(7137), 782.
Molecular vibration-sensing component in Drosophila melanogaster olfaction. Franco, M. I., Turin, L., Mershin, A., & Skoulakis, E. M. (2011). Proceedings of the National Academy of Sciences, 108(9), 3797-3802.
Environment-induced dephasing versus von Neumann measurements in proton tunneling, A.D. Godbeer, J.S. Al-Khalili, and P.D. Stevenson, Phys. Rev. A 90 (2014) 012102.
Modelling proton tunnelling in the adenine–thymine base pair, AD. Godbeer, J.S. Al-Khalili and P.D. Stevenson, Phys. Chem. Chem. Phys. 17 (2015) 13034-13044.
The origins of quantum biology, J McFadden and J.S. Al-Khalili, submitted to Proc. Royal Soc. A (2018).

Quantum Biology PhD
Our PhD in Quantum Biology gives you the opportunity to undertake an interdisciplinary research programme in a theoretical or experimental area of the discipline. Depending on the availability of studentships, you could explore a topic such as photosynthesis, molecular mechanisms of mutation, enzymes, olfaction, nanobiotechnology or synthetic biology.
Expert support
The University's Doctoral College supports the academic and professional development of postgraduate researchers to ensure our world-leading research continues to grow. There is also an extensive Researcher Development Programme run at university level.