---
press release
5GIC and NPL launch 5G mm-wave hybrid beamformer
The National Physical Laboratory (NPL) and the University of Surrey have developed a high-frequency beamforming wireless testbed to improve wireless communications in crowded settings such as shopping centres and sports arenas.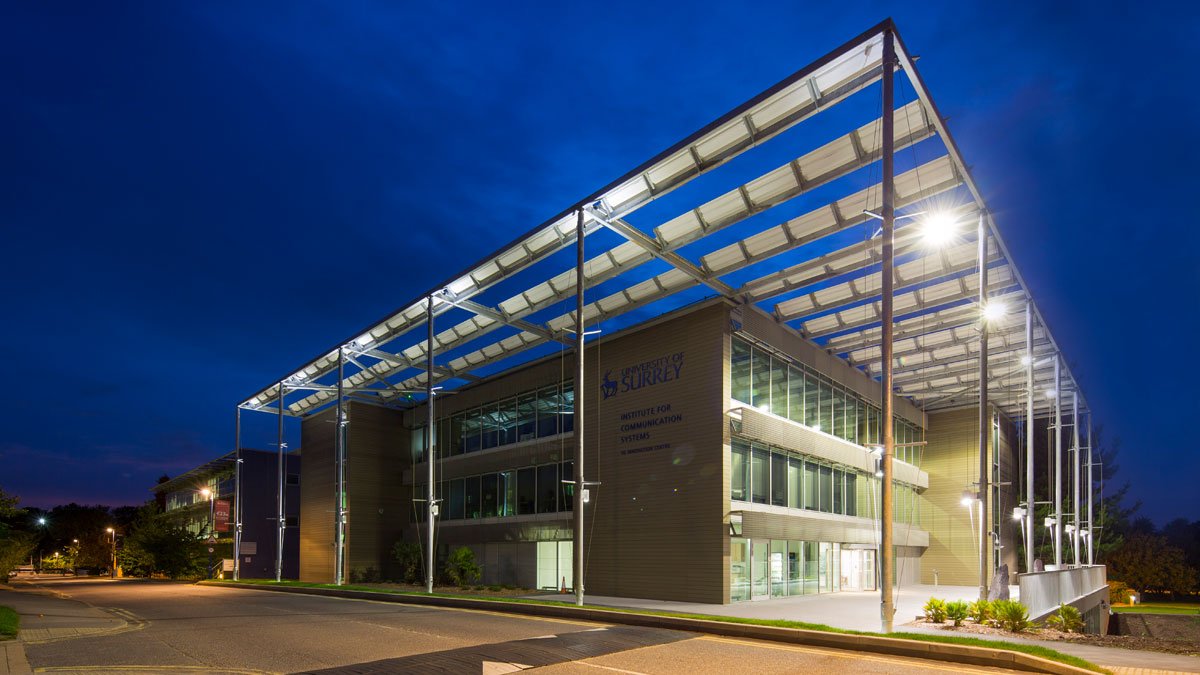 While 5G phones and networks are currently on the market, the technology is still improving its speed, connectivity and latency for the end-user. High frequency (mm-waves) is relatively untapped, and the new testbed will support research relating to the development and deployment of mm-wave 5G.
The testbed network includes high-performance commercially available components and a novel, bespoke mm-wave hybrid beamformer. These have been combined and integrated using the joint expertise of NPL and the University of Surrey 5G Innovation Centre into a facility believed to be the first of its kind.
The testbed will help improve the specifications of existing devices, drive the development of new technologies for launch with greater uptake at the higher mm-wave bandwidth, and enable new applications with improved performance. It is suitable for short-range and long-range applications and features individual high-resolution control of the phase and attenuation of 128 antenna elements. The centre frequency is at 26 GHz (one of 5G Pioneer Bands) and has a bandwidth of 2 GHz, and can generate multi-beams.
The beamformer testbed is now available as a facility for collaborative research, consultancy, testing and measurement services with external organisations. It is an ideal supporting tool to help drive and accelerate innovation in the important emerging area of mm-wave communications.
Andrew Smith, 5G group leader, NPL, said: "NPL is delighted to be opening a practical mm-wave testbed facility in collaboration with 5GIC. Building on existing capability, the mm-wave testbed brings together the complementary capabilities and expertise of both organisations, which together are well matched to address the challenges and deliver impact in this evolving area. We are pleased to be able to provide underpinning beamforming measurements to support industry and help drive innovation and ensure the UK's 5G infrastructure is robust and fit for purpose, we look forward to rolling this capability out to benefit UK businesses and the public."
Regius Professor Rahim Tafazolli, Founding Director of the 5G and 6G Innovation Centre at the University of Surrey, said:  "We are confident that our new mm-Band beamformer testbed will play a critical role in the refining and future development of 5G in the UK and beyond. The 5G promise of ubiquitous, fast and low-latency coverage is still within reach and can only be achieved with the help of cutting-edge facilities such as this testbed. We welcome potential partners to engage with our unique advantages."
Featured Academics
---
Media Contacts
---
External Communications and PR team
Phone: +44 (0)1483 684380 / 688914 / 684378
Email: mediarelations@surrey.ac.uk
Out of hours: +44 (0)7773 479911