---
news
'ARCFLEX' structure commended in Spatial Structures Design Competition
A team from Peru has developed a design which reflects the dynamics of nature, winning one of five commendations in Surrey's Spatial Structures Design Competition.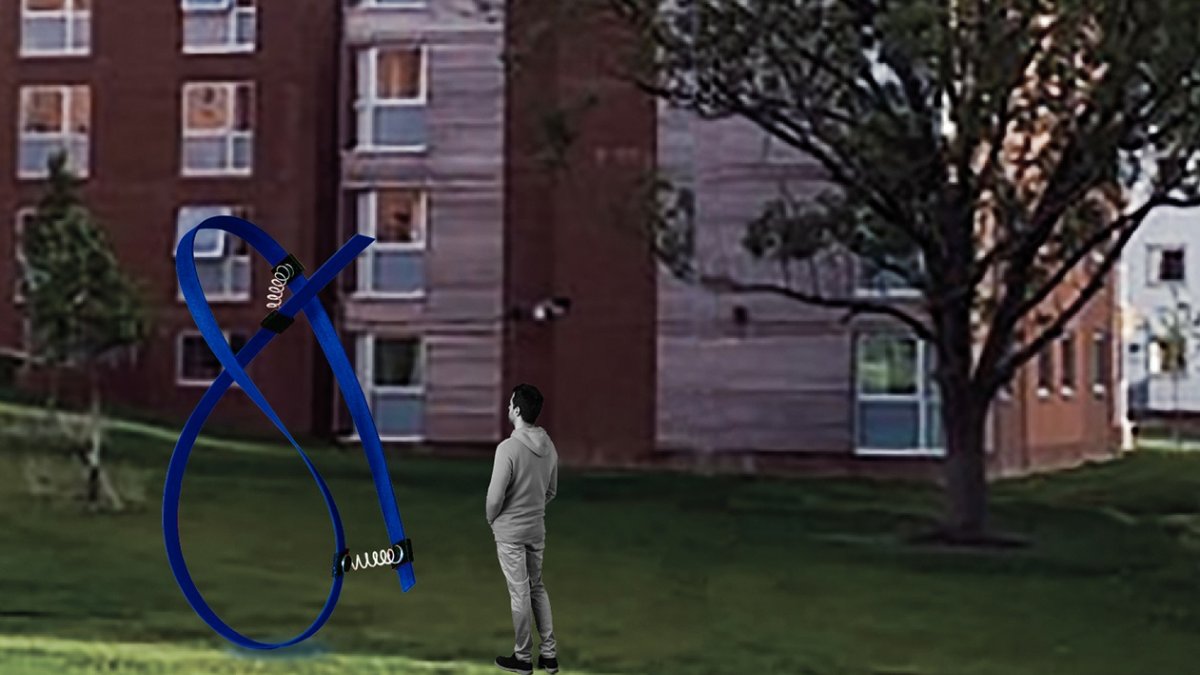 The innovative design was developed by designers Maria Aragon Arriola, Tania Aguilar Valencia and Carolina Zambrano Rodriguez, together with advisor Jesus Peña at Ricardo Palma University in Lima, Peru. 'ARCFLEX' uses the CIFLEX-CE structural system and features a strip of material which is bent and articulated to form arcs using extendable connectors. These spring-like connectors generate vibration, creating movement within the structure.
The team commented: "The design reflects the essential dynamics found in nature as a result of internal efforts and external forces, in a continuous balance which manifests itself in different dimensions and forms."
The Spatial Structure Design Competition challenged entrants from around the world to design a new spatial structure for Surrey's campus. Read about the winning design.