---
news
Published:
15 February 2022
Battersea legacy powers new generation of students
Meet Anwar Mudh Hid, the first recipient of our Battersea Scholarship, which supports students estranged from their families…
"I can't show my gratitude enough to the alumni who donated to the Battersea Scholarship Fund," says Anwar, who's in his first year studying a BSc in Business Management. "I was on the verge of giving up university. This support came when I needed it most. It saved me from making a massive mistake."
The scholarship was set up with support from Mike Banfield in January 2021. The aim was to contact graduates of Battersea College of Technology – the forerunner to the University of Surrey – and fundraise to support current students.
The initial appeal raised an impressive £70k and that money is already making a difference.
Anwar's story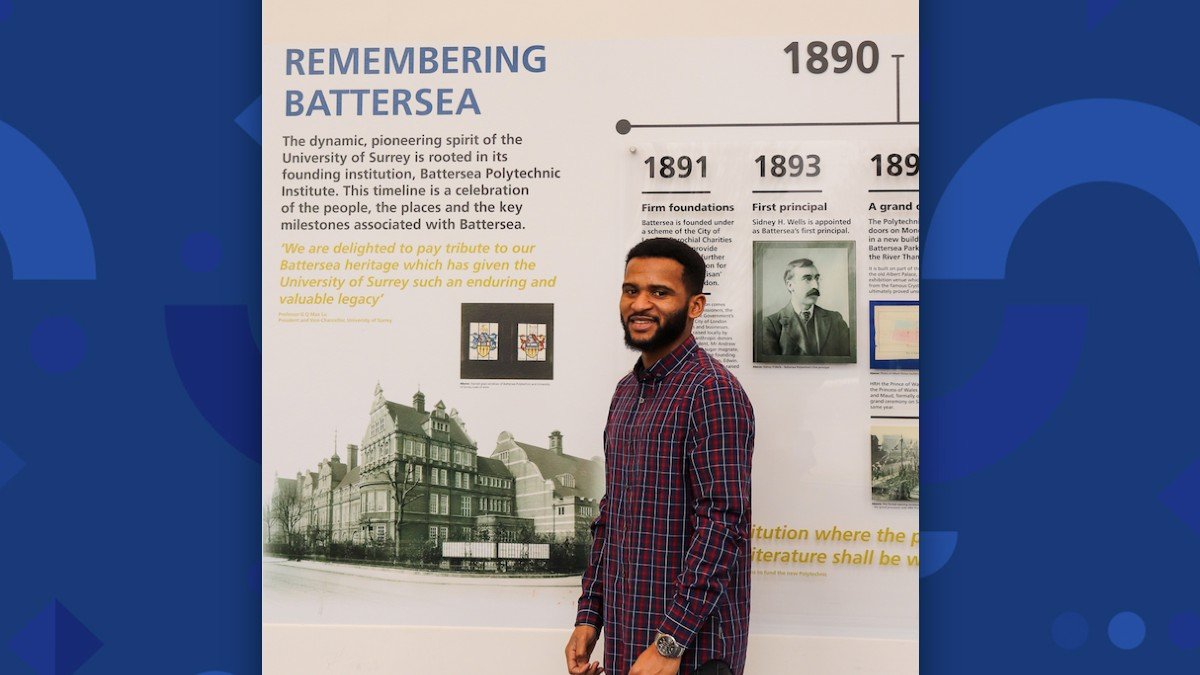 Originally from Kenya, Anwar was estranged from his mother when he came to the UK. Difficulties in his relationship with his father and his stepmother saw social services intervene, and Anwar was assigned a legal guardian.
He continues: "When I knew I had a place at Surrey, I began looking for help. I explained my situation to Student Finance and they suggested I apply for a Battersea Scholarship.
"I downloaded the form and filled it in. Several weeks later, I learnt I'd been accepted.
"There's financial aid of £3k every year for four years. Surrey also provides welfare support and mentorship. I can contact my mentor at any time. In fact, I feel the whole scholarship team is there for me because they understand my situation."
Family tragedy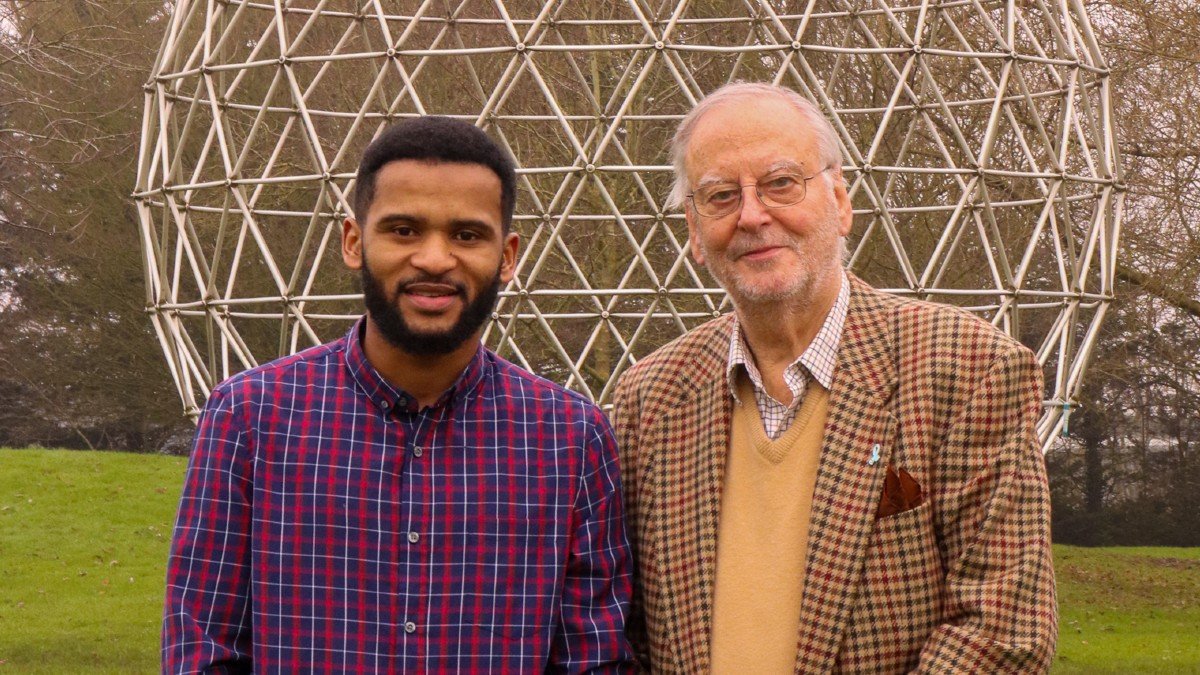 And that support was needed.
"At the start of December, my legal guardian told me my mum had tried to get in touch," explains Anwar. "She said I should phone her because she was very ill. It was an emotional call."
Sadly, Anwar's mum died two days later.
"I'm grateful I got to talk to her before she passed," adds Anwar. "Her last words to me were, 'I wish you all the best. I hope you'll be successful in everything you do.'
"It's been a rollercoaster ride. I'd never wish anyone to experience what I've been through in my first term. But the Battersea Scholarship took a lot of pressure off.
"Before mum died, it already had a huge impact. If you're not financially stable, you can't focus on your studies because you're too concerned about money worries.
"When mum died, it helped me cope with what's been a tough first term. And that's not just the money. My mental health could have suffered, but the support that comes from those who provide the award meant I had additional people like my mentor around me."
Brighter future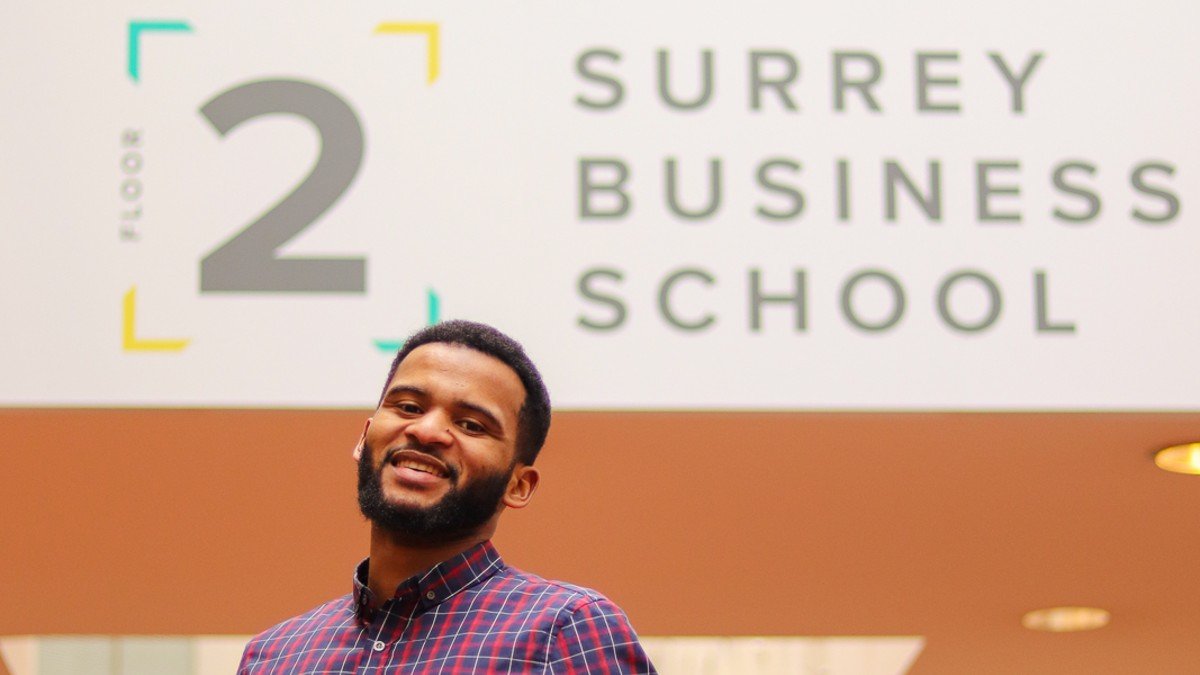 Anwar is on a stable footing to embrace his future.
"I'm planning to complete a professional training year as part of my BSc, then I hope to study for a Masters in Business Management," he says. "I see my future in business leadership roles. I want to help other people achieve their goals.
"That's what the Battersea generation have done through the support they've given me. I feel 100 per cent connected to the alumni who've donated to establish this scholarship. I'm now part of their legacy.
"But there are other students like me who need support to get to where they want to be in life. Not everyone can do it alone and not everyone has families to support them.
"The money the Battersea alumni donated has made a real difference to me. It will make a difference to others who'll benefit from this. I hope people continue to give…"
Find our more about our Battersea Scholarship Fund and how you can donate.