---
press release
Commentary: Turkey elections 2023
The following expert comment has been written by Dr Nikolaos Gkotsis-Papaioannou, Lecturer in International Politics, about this year's elections in Turkey and what a disputer win for Recep Tayyip Erdoğan would mean for the region.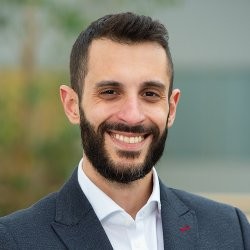 Dr Nikolaos Gkotsis-Papaioannou
"This is arguably the first considerable contestation of Erdogan's leadership in 20 years, and perhaps a sign of changing tide in his legitimacy. His established populist narrative has lately been directed towards appeasing his supporters following economic recession and the recent earthquake. A change of guard in favour of Kılıçdaroğlu would signal changes in the course of the country and of its relations with neighbouring countries. In his public discourse, Erdogan has set a clear trajectory challenging the international status quo, both with regards to the EU and Greece's sovereignty in the Aegean Sea, and the domestic status quo firing multiple allegations towards and illegally detaining opponents as traitors.
"One thing to look out for is the reaction from his own party in the run up to the second round, and the reactions from his supporters if there's an unfavourable outcome. There have been concerns around the transparency of the current electoral results with the opposition parties accusing Erdogan of manipulating the voting process. Meanwhile, Turkey's elections coincide with those in Greece and it will be interesting to see the dynamics developing not only in terms of discourse but also in terms of future action."
Media Contacts
---
Georgie Gould
Media Officer (Faculty of Arts and Social Sciences)
Phone:
External Communications and PR team
Phone: +44 (0)1483 684380 / 688914 / 684378
Email: mediarelations@surrey.ac.uk
Out of hours: +44 (0)7773 479911