---
press release
Dementia Awareness Week - Surrey leading the way in dementia research
Innovative research from the University of Surrey is leading the way in tackling dementia - a devastating illness affecting over 800,000 people in the United Kingdom.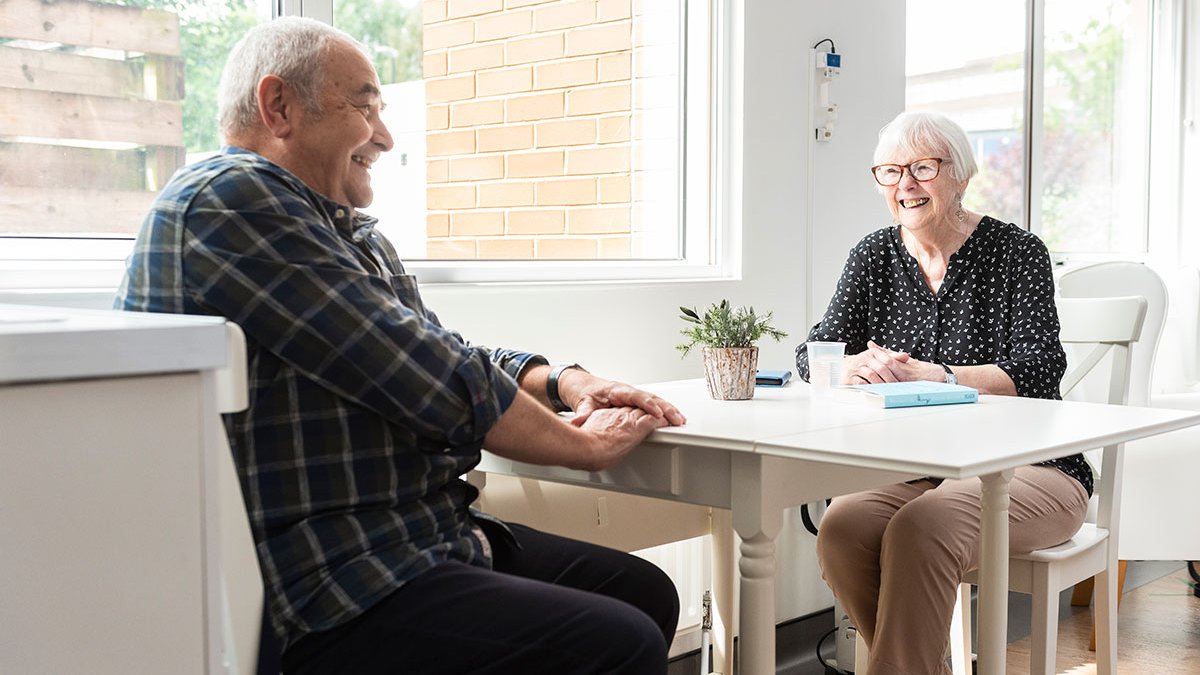 Experts from across the Faculty of Health and Medical Sciences are investigating all aspects of dementia, from how we can reduce the risks of developing the illness, to pioneering new tests to monitor progression and devising technologies to improve the quality of life of those affected.
At the forefront of this research is a new £20m collaboration between the University of Surrey and Imperial College London funded by the Dementia Research Institute (DRI). This project, headed for Surrey by the Sleep Research Centre and the Centre for Vision, Speech and Signal Processing, will develop new technologies to create dementia-friendly 'Healthy Homes' and provide insights into how dementia develops. 
Researchers from Surrey, led by Professor Derk Jan Dijk and Professor Payam Barnaghi, will devise technologies to enable people to live in their own homes for as long as possible and will for the first time develop new ways to track sleep and circadian rhythms by a variety of sensors, using this information to potentially improve sleep quality which is typically very poor in dementia sufferers. This project follows the successful and award winning Technology Integrated Health Management (TiHM) project led by Surrey and Borders Partnership NHS Foundation Trust in collaboration with the University of Surrey, which uses a network of internet enabled devices installed in the home in combination with artificial intelligence to enable clinicians to remotely monitor a patient's health round the clock.
Helping to reduce the risk of developing dementia is cutting edge research from Professor Margaret Rayman and her team of nutritional experts from the Department of Nutritional Sciences. The team created and published an evidence-based recipe book 'Healthy Eating to Reduce the Risk of Dementia' which includes 100 delicious and easy-to-follow recipes, making it easier for individuals to make successful changes to their diet.
Working with an international team of experts, Dr Thorsten Barnhofer from the School of Psychology is investigating the mental health and wellbeing of older people in Europe and how this can be improved through mindfulness. Dr Barnhofer has developed and overseen the delivery of a mindfulness-based intervention for older adults who are suffering from subjective cognitive decline, a condition that is characterised by high levels of anxiety, which in turn have been found to increase risk for dementia. Mindfulness-based interventions are aimed at helping patients respond more adaptively to stress and anxiety, and may therefore reduce risk for dementia in this group.
Monitoring the progression of dementia is often very difficult for clinicians. However, innovative research from Dr Marianne Coleman from the School of Health Sciences will help remedy this. Awarded one of the first ever Primer Fellowship Awards from the charity Fight for Sight, Dr Coleman is investigating if changes in pupil responses and depth perception for people affected by dementia are linked to the progression of the disease.
 If a relationship is identified, simple tests of pupil function and depth perception could be used in the future as alternative ways of monitoring the condition. Dr Coleman's research is guided by her work with patients affected by dementia and has been showcased in a series of blogs by the Health Research Authority.
Professor Helen Griffiths, Executive Dean of the Faculty of Health and Medical Sciences, said: "Dementia is a distressing illness that affects individuals from all walks of life. Not only does it devastate the lives of those affected by dementia but those of their families and friends.
"In Dementia Awareness Week we are proud to celebrate the work our world renowned experts here at Surrey are leading to learn more about this illness. From investigating what we can do to lessen the risk of developing it, to how we can more thoroughly monitor the illness, to enabling patients to remain in their own homes for longer, Surrey is leading the way in the fight against dementia."
If you or someone you care about is affected by dementia and you would like more information please contact the Alzheimer's Society please call their advice line on 0300 222 11 22.
If you would like to learn more about research taking place at the University of Surrey please contact Natasha Meredith (n.meredith@surrey.ac.uk).
Media Contacts
---
Natasha Meredith
Media Officer (Faculty of Health and Medical Sciences)
Phone: +44 (0)1483 684380
External Communications and PR team
Phone: +44 (0)1483 684380 / 688914 / 684378
Email: mediarelations@surrey.ac.uk
Out of hours: +44 (0)7773 479911