---
press release
Published:
08 August 2023
Dentists could soon have a new AI co-pilot to detect tooth decay
An artificial intelligence (AI) platform could allow dentists and dental students to read radiograms (X-rays) with higher accuracy, helping them to better detect tooth decay and gum diseases.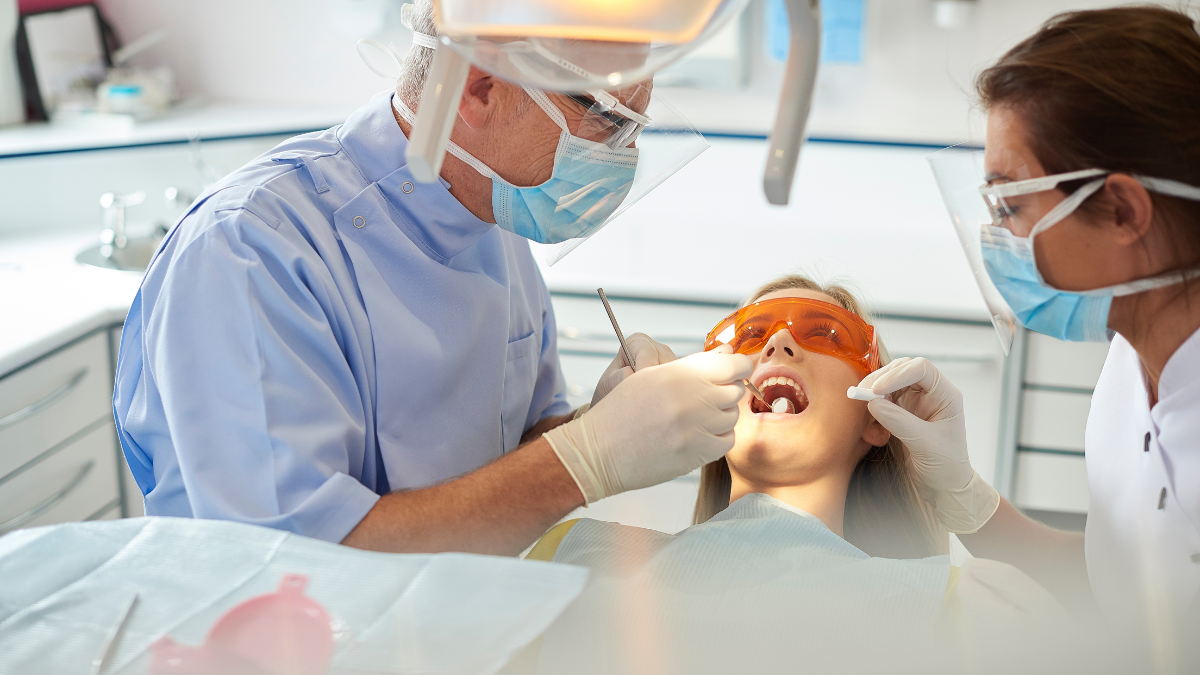 The platform, led by the University of Surrey, in partnership with King's College London, Royal Surrey NHS Foundation Trust, and Oral Health Foundation, allows an AI model to recognise abnormalities in anatomical structures.  
This project aims to provide a one-stop solution to both collect and annotate dental radiographs and assist with disease identification while building on how best to implement this in a clinical setting. 
The venture has received £1.55 million in grant funding from the National Institute for Health and Care Research (NIHR). 
Dr Yunpeng Li, Senior Lecturer in Artificial Intelligence and the project lead at the University of Surrey, commented:  
"The technology could save valuable time and money if rolled out more widely, enabling dentists to have abnormalities pop up in front of them and read radiograms with higher accuracy.  
"This next phase of the project is incredibly exciting as we work collaboratively to build a working prototype suitable for real-life clinical settings. Efforts so far have included gathering a representative set of annotated radiograms and training a custom-built AI model on dental disease detection. We look forward to comprehensive outcomes over the next few years."  
Professor Owen Addison, Professor of Oral Rehabilitation and the joint project lead at King's College London, said: 
"AI systems that support more accurate diagnosis and clinical decision-making will help patients, but they must be trustworthy. We look forward to supporting this project by providing dental expertise and consideration of the needs of end-users." 
The University of Surrey is a research-intensive university, producing world-leading research and delivering excellent innovation in teaching to transform lives and change the world for the better. The University brings together research and teaching excellence in animal and human health under a One Health, One Medicine approach, to protect and enhance the mutual welfare of humans, other animals and the planet we share. This approach is focused on the quest for better health outcomes for all, exploring the links between human, animal and plant health to find solutions to grand challenges such as ageing, climate change, malnutrition, obesity, zoonotic diseases and cancer.  
### 
Notes to Editor 
Dr Yunpeng Li and Professor Owen Addison are available for interview upon request 

Contact the University of Surrey's press office via mediarelations@surrey.ac.uk 

Project leads: Dr Yunpeng Li (University of Surrey (UoS) and Owen Addison (Kings College London). Other collaborators include: Mark Halling-Brown (Royal Surrey NHS Foundation Trust), Nigel Carter (Oral Health Foundation), Philip Evans (UoS), Samaneh Kouchaki (UoS), Simon Skene (UoS), Matthew Glover (UoS), and Heather Gage (UoS).  

Project collaborators: Guy's and St. Thomas NHS Foundation Trust, Guildford Dental Academy, JM Radiology. 
The team acknowledges the funding support from National Institute for Health and Care Research (NIHR), the Engineering & Physical Sciences Research Council (EPSRC) Impact Acceleration Account (IAA), Higher Education Innovation Funds (HEIF), University Global Partnership Network (UGPN), Public Engagement with STEM Research Seed Fund (PER-STEM), and Royal Academy of Engineering.  
Featured Academics
---
Media Contacts
---
External Communications and PR team
Phone: +44 (0)1483 684380 / 688914 / 684378
Email: mediarelations@surrey.ac.uk
Out of hours: +44 (0)7773 479911