---
feature
Published:
15 February 2019
Five reasons to study nursing at Surrey
Our nursing courses provide you with a wealth of personal, professional and academic opportunities: each pathway will support you to become a highly competent nurse. Here are the top five reasons why you should choose the University of Surrey for your nursing degree: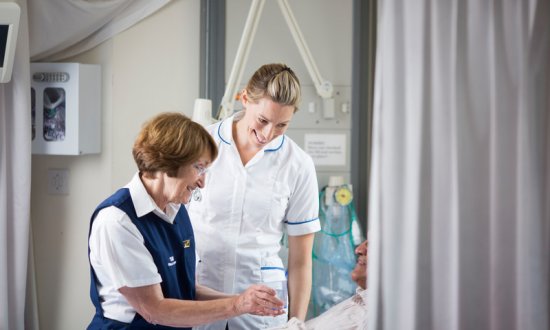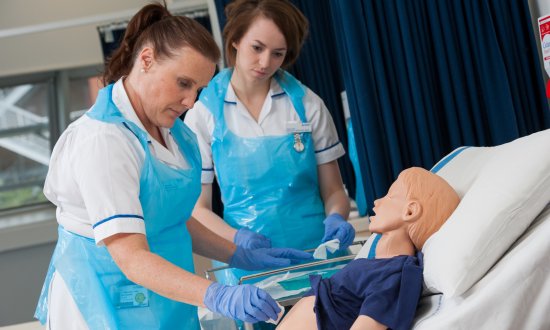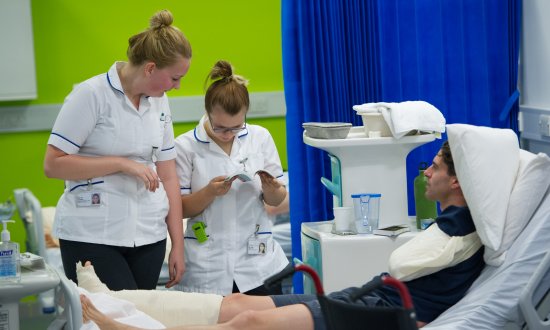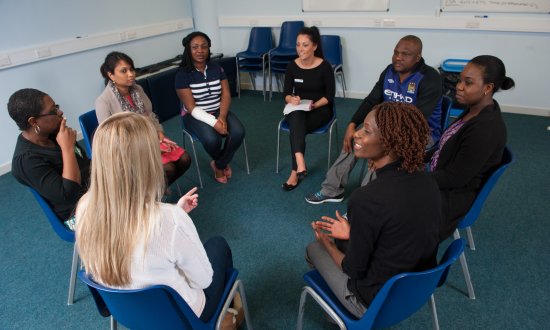 1. Professional Training opportunities
At Surrey, we work closely with our partners to ensure you graduate with the ability to excel in the healthcare workforce. Our nursing courses include an equal combination of theory and practice, and you'll complete most of your practical experience on placement within a specific locality in Surrey, Sussex or north Hampshire. From medical and surgical environments, to older people's services and community placements, the variety of experience you'll gain will help you to develop the skills, competence and confidence to launch your career. 
2. Fantastic facilities
Our nursing courses keep pace with changes in technology and practice, providing you with access to multimillion pound facilities. You'll build your clinical skills through simulated learning in our state-of-the-art simulation suite, use up-to-date equipment and be supported by experienced professionals. To strengthen your clinical communication skills, you'll also take part in projects involving actors and receive training that's inspired by the latest technological developments in digital health.
3. Graduate ready to make a difference
During your time with us, you'll develop the ability to think critically and make effective decisions. As you grow in confidence, you'll become an astute professional who is keen to continually improve and can challenge current practice to see how it can be made better. You'll explore important nursing principles and develop a range of clinical nursing skills, while also acquiring a range of transferable skills that may open doors to more innovative nursing careers.
4. Research-led teaching
Surrey's School of Health Sciences is home to inspiring and passionate teaching staff, many of who are research-active. As a result, the latest research sits at the heart of our teaching. From your very first week, you'll have access to teaching informed by first-hand expertise, because experienced staff are vital to nurturing dynamic and effective healthcare professionals.
5. Get prepared for success
We produce graduates that are confident, caring and career-ready. Our courses are accredited by the Nursing and Midwifery Council, and our teaching focuses on giving you the knowledge and skills you need to go into practice. Many of our qualified nurses go on to work in hospitals, but you could also work in home healthcare, nursing homes, schools, mental health agencies, hospices or the military.
Discover more about the health sciences, nursing and midwifery courses on offer at Surrey.