---
feature
Published:
24 January 2023
Gala for Surrey Alumni in China a great success
The University of Surrey China Alumni Association (USCAA) came together in December at the Fairmont Peace Hotel in Shanghai to stage a Gala for Surrey Alumni. And the night was a huge success…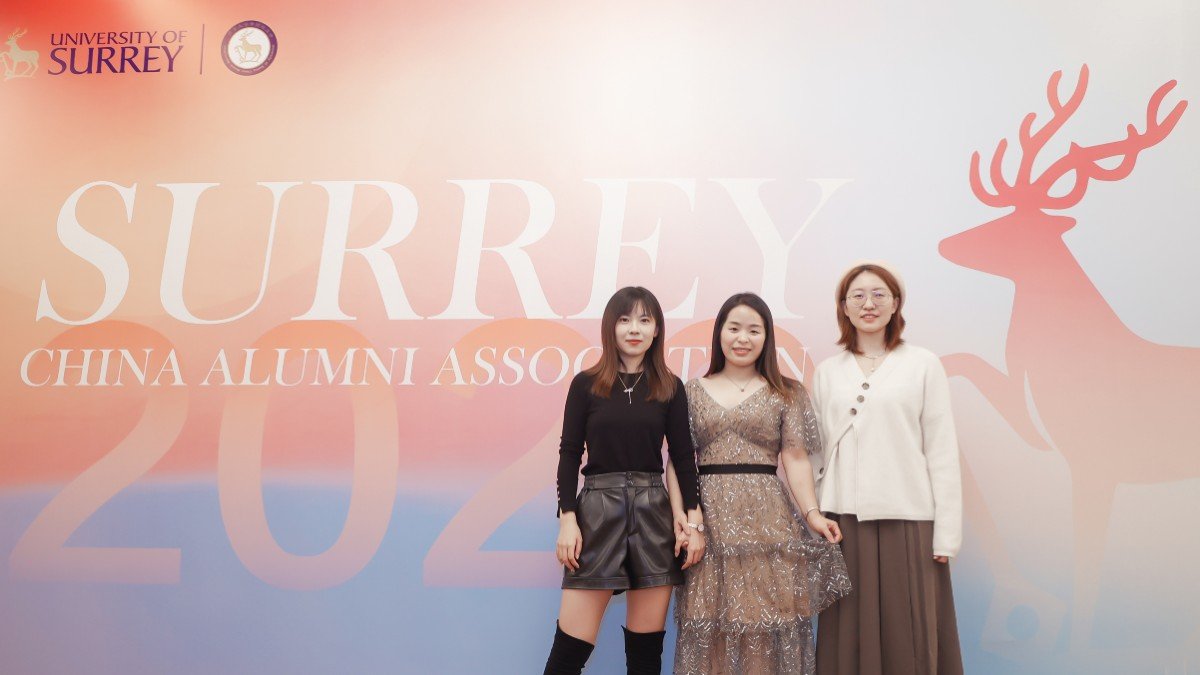 Professor Max Lu, President and Vice-Chancellor of the University of Surrey, joined the event online. Jessie Billing, Director of Advancement, and Sophie Harries, Alumni Relations Manager, also attended.
Building a better world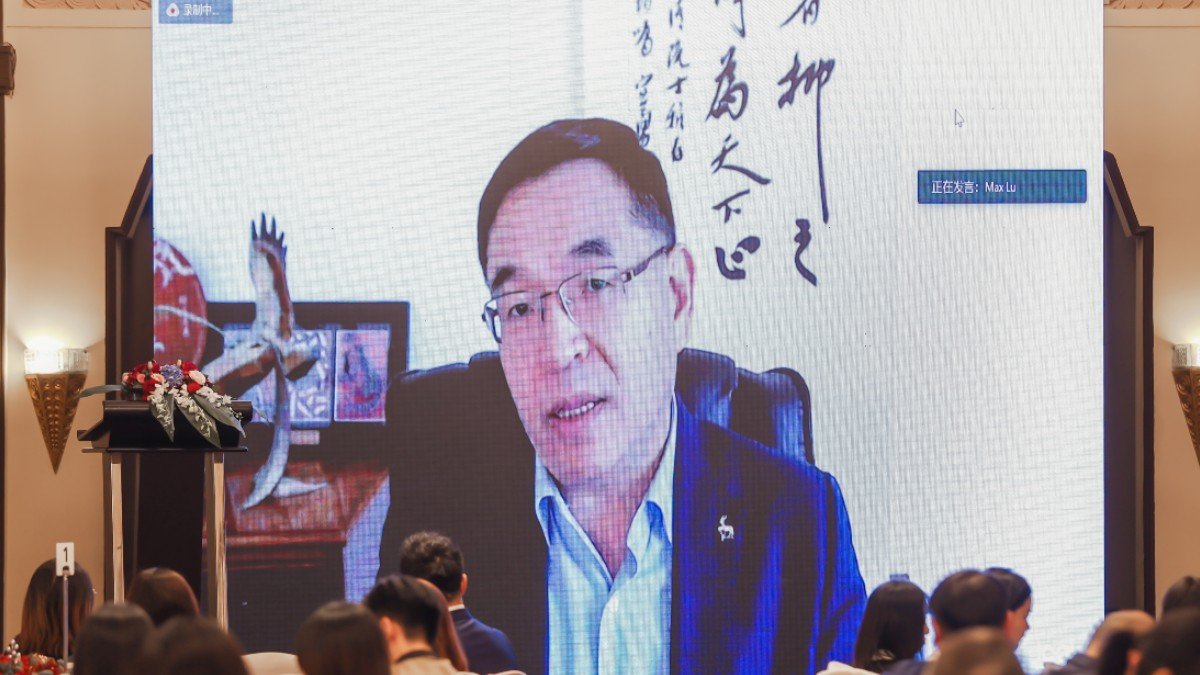 In his 10-minute speech, Professor Lu briefly summarised the activities of the University in the past year. He also discussed its ambitions for the future, then applauded the work of the USCAA. He concluded with a message for all Surrey alumni in China.
"I hope you continue to feel proud of what the University represents and what our mission is all about," he said. "That is, to build a better world and to contribute more to global society through the graduates and the research that we nurture."
Professor Shi Da, Dean of Surrey International College of the Dongbei University of Finance and Economics (SII-DUFE), introduced the development of SII-DUFE and invited all alumni to visit. Jiang Ying, Head of the Beijing Alumni Branch, and Luo Zhichen, Head of the Shenzhen Alumni Branch, also addressed the conference.
Dedicated volunteers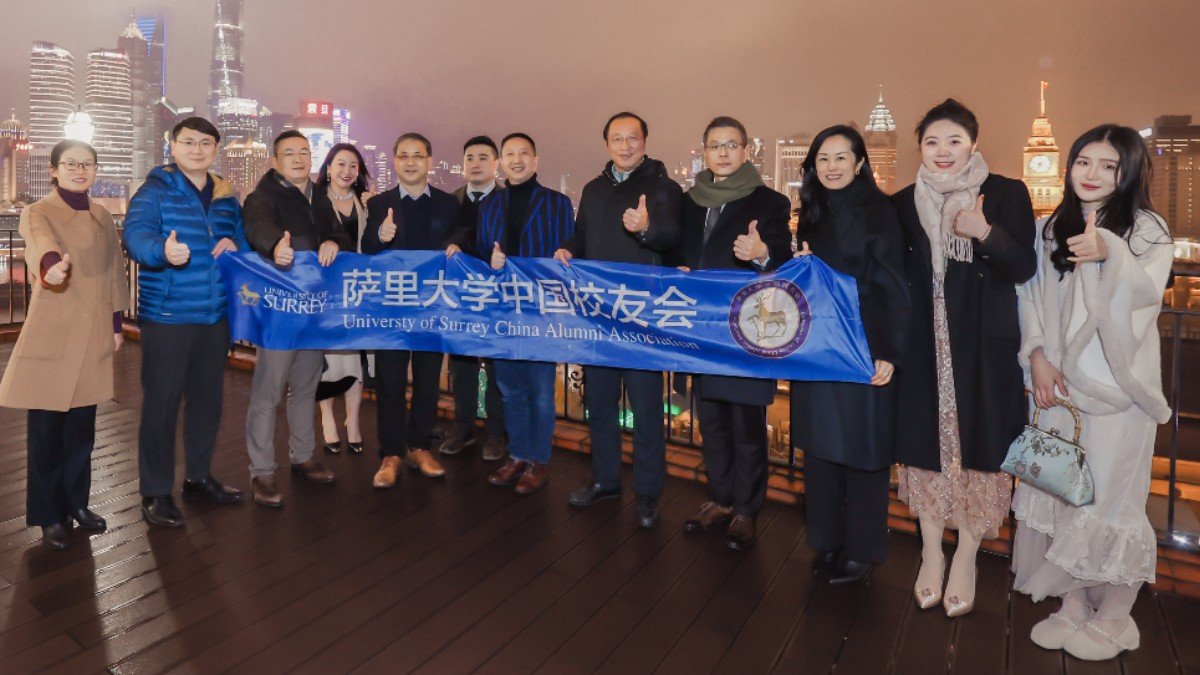 Thanks to the dedication of its volunteers, the USCAA gala was planned and presented to all alumni and guests from China and abroad in an amazingly short period of time. This followed a policy change only a week earlier that opened up public gatherings in Shanghai. The organisation demonstrated not only the solidarity of our outstanding alumni, but also the tremendous coordinating ability of the USCAA.
In addition, the USCAA Chapter of Translation set up the online meeting environment and provided simultaneous interpreting (SI) for the event using live Bilibili audio stream. This marked the official launch of the Chapter's Bilibili account, which will allow the group to provide services and support to Surrey alumni in a more comprehensive and multimodal format in the future.
Successful event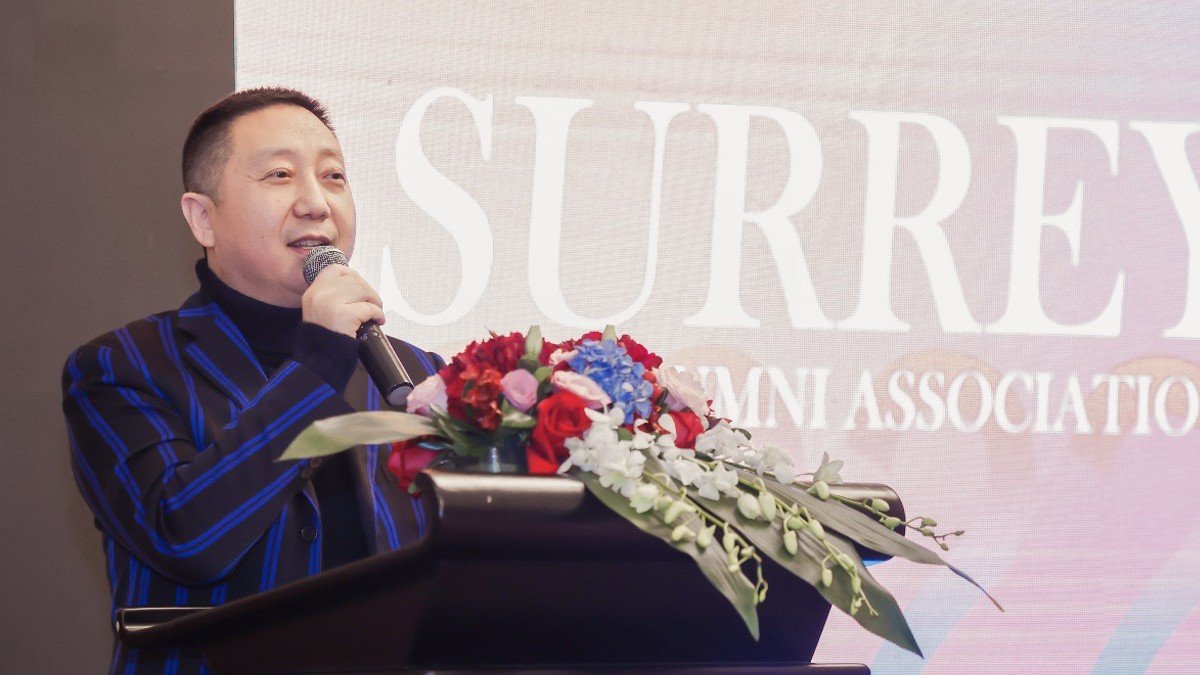 The success of the event would not have been possible without the strong support of the University and alumni from across the country, as well as the dedication of the volunteers who worked selflessly. The USCAA would like to express its heartfelt gratitude to the University of Surrey, SII-DUFE, and all the Surrey alumni and friends who participated in the organisation of this annual gala.
In his impassioned speech, Dr Wu Ning, the President of the USCAA, briefed everyone on the work and achievements of the USCAA since its establishment two years ago. This includes 18 cultural and sports events, support during the Covid-19 pandemic, the construction of professional chapters and regional branches, and much more.
He also added a touching message: "My dear fellow alumni. In the face of the recurring epidemic, the shifting global landscape and the fierce competition in society, I sincerely hope that all of you will gather around the Alumni Association to better care for and support each other, and to achieve new milestones hand-in-hand."