---
news
Guildford Living Lab partners with local schools, communities and stakeholders in new guidance document to help schools protect children from air pollution
The University of Surrey's Global Centre for Clean Air Research (GCARE) has published a new guidance booklet, titled 'mitigating exposure to traffic pollution in and around schools.'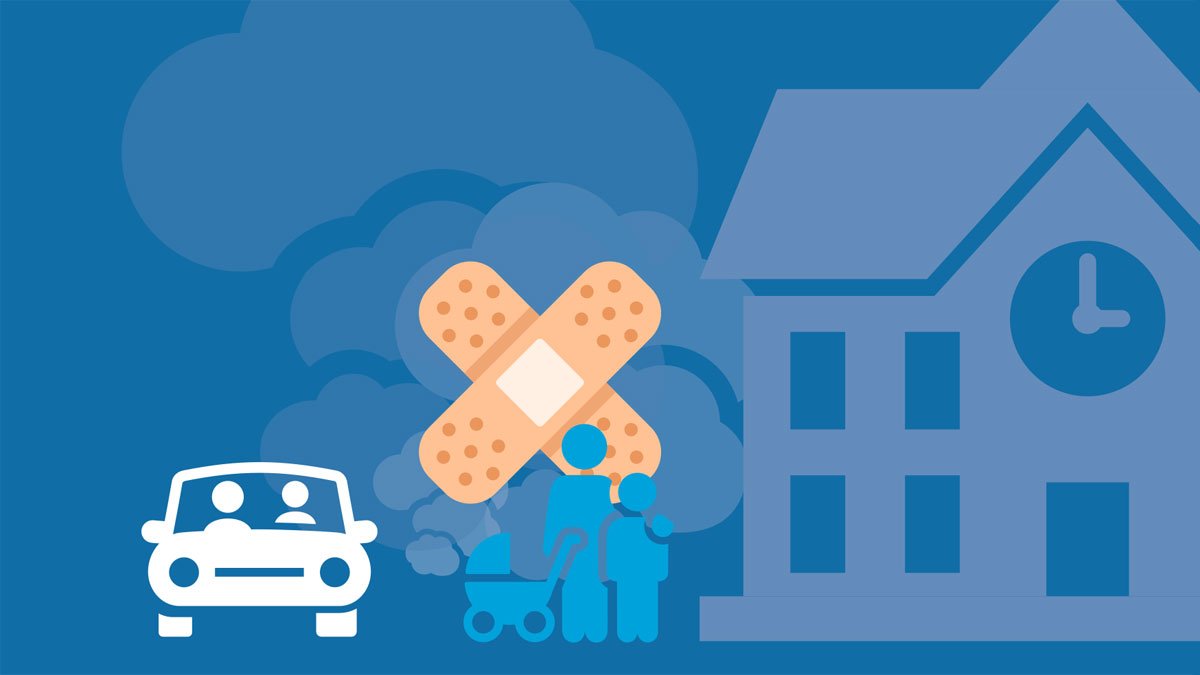 The guidance booklet published by the Global Centre for Clean Air Research (GCARE) summarises a set of actionable advice based upon previous GCARE research and findings from citizen science activities as a part of Guildford Living Lab.
GCARE studies have found high levels of harmful PM2.5 (particles less than 2.5 micrometres in diameter) pollution from traffic emissions near schools and nurseries, endangering the health and wellbeing of nearby children. Children are more vulnerable to exposure to vehicular emissions due to their incomplete lung development, low breathing height, and high physical activity and breathing rates. They are therefore more likely to suffer from short and long-term health conditions due to traffic-related air pollution, including asthma, bronchitis and stunted lung development.
About the booklet
This new booklet offers ten general messages and ten targeted recommendations to help children, schools, and communities reduce their contribution and exposure to air pollution. Recommendations include undertaking passive measures (e.g. planting green barriers between the school premises and nearby roads) and active measures (e.g. creating clean air zones around schools, enforcing anti-idling measures, moving pick-up/drop-off points away from the school entrance) to control air pollution.
The document also includes messages for policy-makers and urban planners, such as regarding new school building layouts and positioning. All of the recommended actions, individually and combined, will make a positive impact on the quality of the air that our children breathe on school days. Many of the suggested activities also help to improve children's physical and mental wellbeing and enhance their social and road safety skills (e.g. by encouraging the benefits of walking to/from schools). Finally, the document highlights the need to educate children and the importance of embedding air pollution issues into the curriculum.
The GCARE team worked with external partners, including a local school and local community groups in Guildford, to ensure that the guidance is robust and practicable. The document has also been reviewed by parents, schools, academics, councillors, environmental groups, professional bodies, and other experts, and their input was fed into the final version.
Read the summary of the general and targeted recommendations.
Acknowledgments
The GCARE team thank all collaborators and reviewers, and acknowledge support received from the University of Surrey's Living Lab Grant (2019-20), EPSRC PhD studentship projects (1948919 and 2124242), the iSCAPE project (EU H2020 funding under Grant Agreement No. 689954), and the EPSRC-funded INHALE project (EP/T003189/1).
For more information and to obtain a hardcopy, please contact the GCARE team directly at GCARE@surrey.ac.uk.