---
press release
Published:
05 September 2023
Guildford School of Acting attempts to tackle County Lines exploitation
"We need to be honest and open about child exploitation and other complex areas associated with criminal gangs," say the makers of a new digital story to address the growing issues of County Lines exploitation.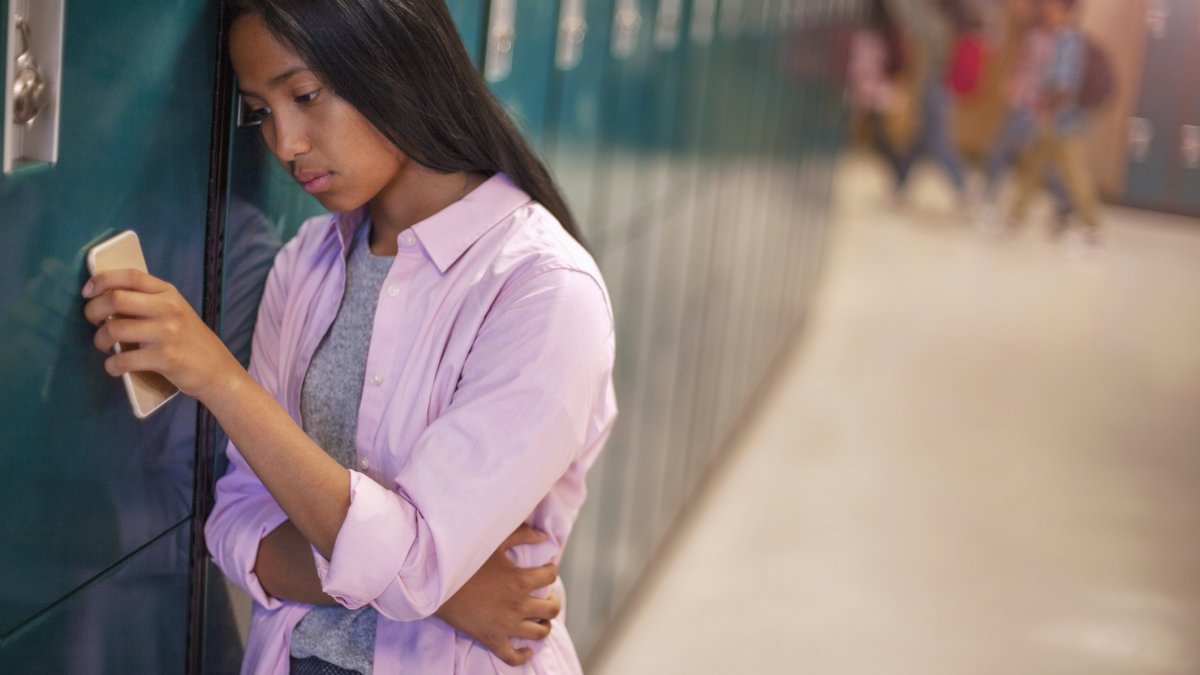 The University of Surrey's Guildford School of Acting, the University of Portsmouth and their regional partners have created 'Cold Chips and Money', an interactive lesson for 11 to 13-year-olds to meaningfully engage and encourage them to explore the complex issues surrounding exploitation. It focuses on how vulnerable children can be manipulated and coerced into committing crimes, such as acting as couriers for criminal gangs involved in illegal drug, cash, and weapon transportation between cities and smaller towns. 
The story's three parts follow a young protagonist's journey from an ordinary morning to encounters with older individuals involved in County Lines activities, culminating in situations where the main character faces significant pressure to commit criminal offences. 
Professor Catherine McNamara, Head of the Guildford School of Acting said: 
"The feedback we have already received from young people about Cold Chips and Money has been encouraging and shows that being honest with young people about these complex issues is the right approach. 
"Teachers and youth workers tell us that this project provides an effective and invaluable tool in safeguarding young people from potential manipulation and coercion. By engaging students in critical thinking and decision-making processes through interactive storytelling, we hope to contribute to the prevention of exploitation and to a safer environment for our youth." 
The collaborative effort has involved input from the University of Surrey, the University of Portsmouth, Active Communities Network Hampshire,  Portsmouth Safeguarding Children Partnership, Portsmouth Youth Offending Team, Missing, Exploited & Trafficked Operational Service (Portsmouth City Council), Willow Team (Hampshire County Council), Edge of Care Team PCC, and Portsmouth Police (Hampshire Constabulary). 
Julian Wadsworth MBE, Community Resilience Coordinator for the Bay area & Youth Intervention Development Officer (Community Action Isle of Wight), said: 
"Cold Chips and Money complements the ongoing multi-agency efforts to address County Lines, gangs, and youth violence in the county of Hampshire. The project is really beneficial in serving as an early intervention tool for young people who may not yet have direct experiences with child criminal exploitation. 
"We are already seeing the project's success through its use in various educational settings, with the resource being used in schools and a youth offending team. Teachers who facilitated the interactive sessions found that students really displayed increased awareness and understanding of County Lines and exploitation after engaging with the story – which is just a great result for the programme." 
The project team aims to continue raising awareness about County Lines and Child Criminal Exploitation by further distributing CCM to Surrey schools and youth organisations well into 2024. The accessible format of the resource allows for easy implementation, empowering schools to deliver CCM independently. 
To discover more about the Cold Chips and Money project, please visit: https://coldchipsandmoney.uk/ 
### 
Notes to Editors 
Active Communities Network is a charitable organisation focused on using sport, physical activity, and arts to engage young people and empower communities. 
Professor Catherine McNamara is available for interview upon request  
Contact the University of Surrey press office via mediarelations@surrey.ac.uk
Featured Academics
---
Media Contacts
---
Georgie Gould
Media Officer (Faculty of Arts and Social Sciences)
Phone:
External Communications and PR team
Phone: +44 (0)1483 684380 / 688914 / 684378
Email: mediarelations@surrey.ac.uk
Out of hours: +44 (0)7773 479911