---
news
Published:
15 October 2019
Hong Kong PolyU international summer school - Diani's experience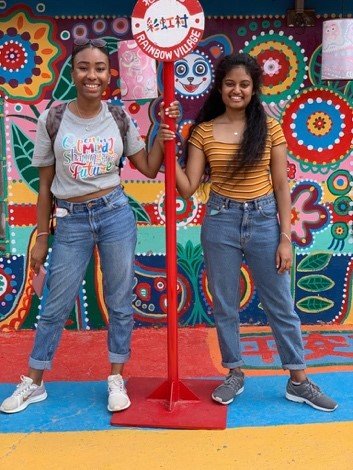 The Hong Kong PolyU international summer school was one of the most exciting and memorable experiences of my life. This was a summer school where I got to learn mandarin and have an immersive cultural exchange experience that I will remember for many years to come. For my summer school module, I chose to do a beginner's class in Mandarin. This consisted of three-hour seminars that happened three to four times a week. I chose to do one module rather than two as I wanted to have more time to explore Hong Kong. The teaching was demanding but I feel that I learnt a lot if the four weeks of lessons and I am very happy with the progress that I made.
The Hong Kong PolyU summer school also offered free enrichment programmes two to three times a week. This included cruises and trips to some of the islands that make up Hong Kong, traditional tea ceremonies, Kung Fu workshops, Chinese calligraphy workshops, traditional cooking classes and many more cultural activities.
Hong Kong is an amazing tourist destination so there was always something new to try. My favourite actives were the mountain hikes that I did including climbing Lion Rock, Dragons Back, Victoria Peak and hiking to see the waterfalls and beaches in Sai Kung. I also got to see some of the amazing shopping malls and markets of Hong Kong such as Langham Place shopping mall, Harbour City, Ladies Market and Temple Street Market. Some of the stunning places I got to see included Tian Tan Buddha (Big Buddha), the Monastery of 10,000 Buddhas and Sha Tin Monestry. The food was also amazing. I tried everything from bubble tea, hot pot and having dim sum at Michelin star restaurant to trying chicken feet and deep-fried pig intestines at the night market stalls.
I also had the opportunity to go on one of the optional field trips before starting the formal summer school. I chose to go to Taichung, Taiwan. I got to see amazing tourist hot spots such as the Sun and Moon lake, Rainbow Village and Gaomei Wetland Nature reservation. We also got to partake in a lot of fun activities such as going to a tie-dying house, traditional pottery classes and Sun cake making.