---
news
Published:
05 October 2021
Illustrating our commitment to anti-racism
The installation of a student-designed anti-racist artwork on campus foregrounds the need for change and illustrates our commitment to equality, diversity and inclusion.
In 2020 we ran a competition inviting students to design a piece of floor art in support of anti-racism. Adaugo Yvonne Okenwa, a third-year Law student, won the competition with her design, The Pride of Heritage.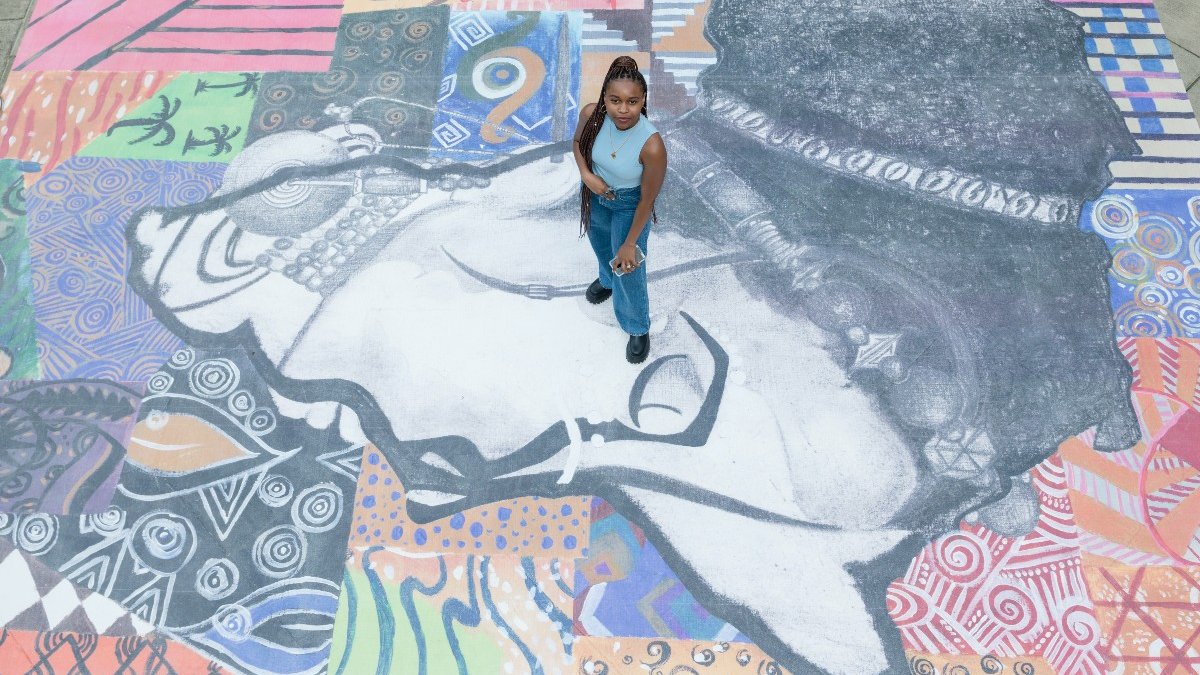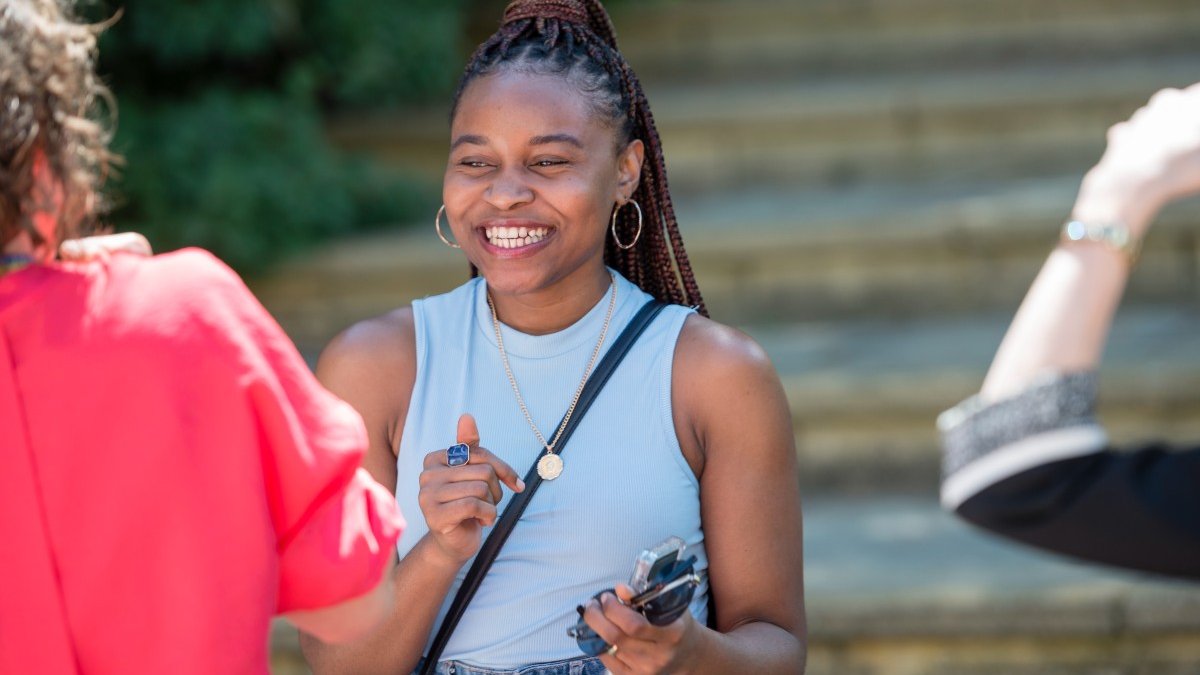 Adaugo's story
"I came to the UK from Nigeria about five years ago, leaving my family and friends. My confidence in creating art took a bit of a knock as I was seeing all the other work out there plus coming into a society where I was very much in a minority. There was no one at my secondary school that looked like me. I decided that I needed to put myself out there a bit more and start creating art again (and not feel daunted by all the great work I was seeing). Also, I was not seeing lots of artwork which featured black people in the UK, so I felt it was important to start creating things again.
"The contrast in colours and bold outline in The Pride of Heritage was all about bringing attention to all the elements I have included. I want people to see the independence and resilience of the people of Africa. I want to honour my family links and those I'm close to in my heritage including my mother who sets me a great example in her courage, vibrance and support for me studying away from home. Africa has a large diverse range of fabric, culture, conversation evoking a wealth of feeling – which I wanted to try to explore in my piece."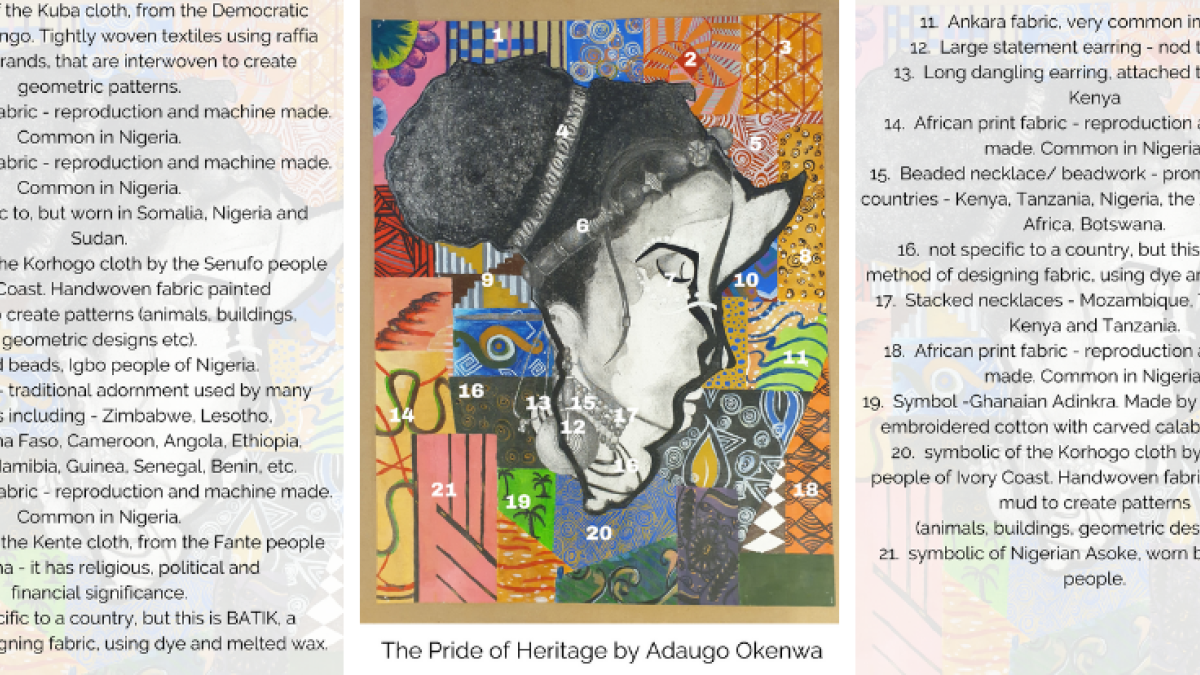 Vice-Chancellor Professor Max Lu said:
"The University of Surrey is a place where everyone should feel welcome, valued and safe from racism and discrimination. Today, with this lasting visual landmark, we cement our intention to work to eliminate racial inequalities and racial injustice both in our community and in our wider society.  This artwork will be enjoyed and appreciated by our staff and students now and into the future -- and it will always be a source of pride, and a reminder of what Surrey stands for."