---
news
Inside Surrey societies: ChemSoc
Joining a society linked to your subject is a fantastic way of gaining access to a range of events, making new friends and enriching your Surrey experience. We talk to Chloe Deaves, President of ChemSoc, and some current members to go inside the Society and find out what's on offer.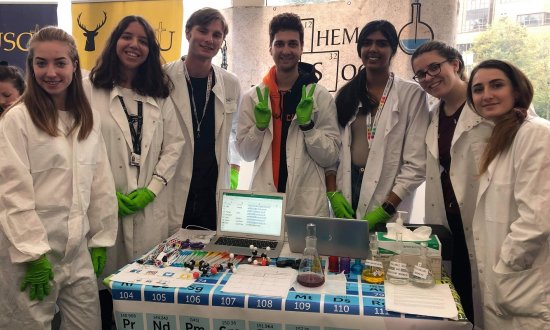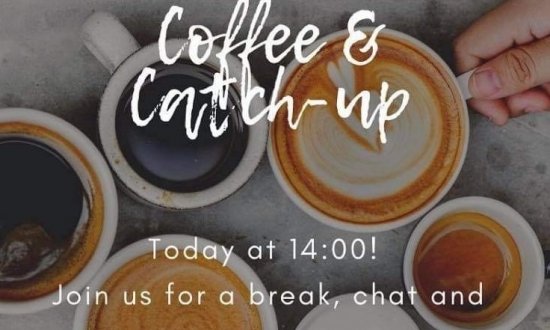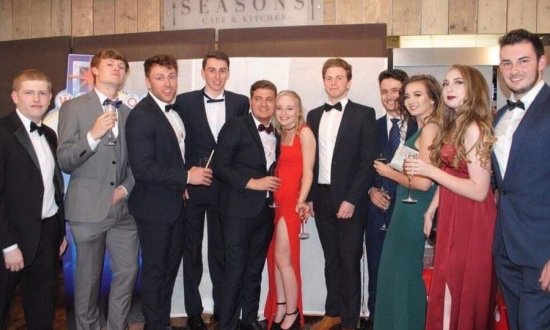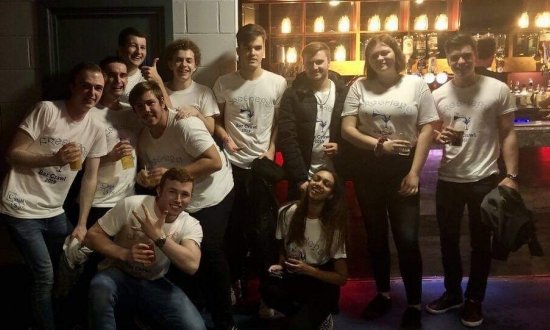 With around 100 members, ChemSoc puts on a range of social events throughout the year including bar crawls, quiz nights, movie nights, a ChemSoc Review each Christmas and a ChemSoc Ball to round off the year. It also runs – on behalf of the Department of Chemistry – a 'buddy' scheme which pairs every fresher up with a second year student, which kickstarts with a barbecue by the lake.
The last 15 months have obviously been different to usual due to Covid-19, but the Society has succeeded in adapting by organising lots of successful virtual events. President Chloe Deaves explains: "We've held games and quiz nights online, and also movie nights using Netflix party. We've had a good turnout and actually, it's given students who are away on placement the opportunity to still attend our events."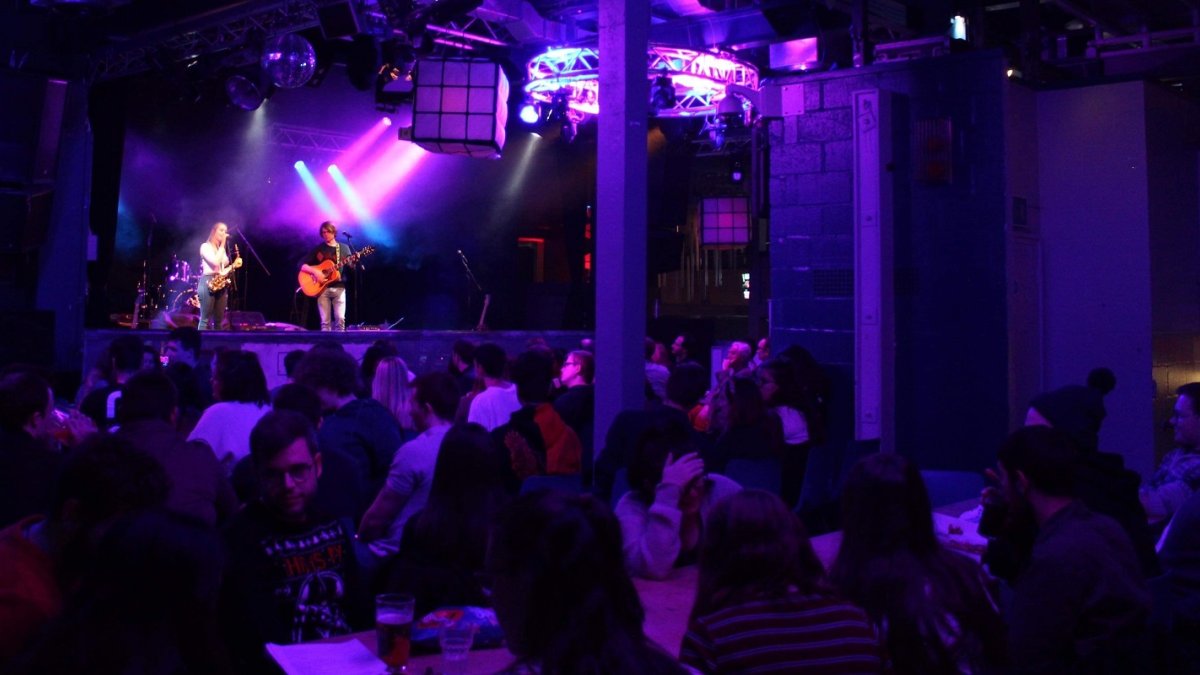 The pandemic has put a halt to lots of things, but it hasn't stopped ChemSoc members from watching their lecturers trying out their comedy skills. "At our Christmas Review, staff in the Department of Chemistry always put on a sketch – usually themed on something like 'Game of Thrones' or 'Cinderella'. 2020 was no exception as they pre-filmed a comedy sketch within the Department and Head of Department, Dr Ian Cunningham, also performed with his band!"
For the 2021-2 academic year, ChemSoc plans to host as many in-person events as possible, including an end-of-year Ball at Guildford Cathedral which will bring together current students and recent graduates, and promises to be an event to remember.
The Society also sees an important part of its role as supporting students and helping them feel less isolated. Chloe says: "When I took over as President, one of my priorities was to get the entire committee trained as wellbeing champions so that we are all aware of how best to support members. We've increased our social media presence this year, and signposted the support services that are available, and also conducted a poll to find out how students are feeling about exams."
"Essentially, ChemSoc is a safe space for people to get to know each other in a more social environment as opposed to in lectures and seminars. It creates a family of people across different courses and on different courses, and helps you to form friendships that last your entire time at university and beyond." - Chloe Deaves
Member Abi Williams, (formerly on the ChemSoc committee), says: "Being a member of ChemSoc really breaks down barriers and gives the whole Department a family feeling. As well as making lifelong friends, you get to know lecturers on an informal basis which makes them so much more approachable when you've got questions to ask in lectures. The buddy scheme is also great - I remember when I started at Surrey three years ago, knowing that there was that one person I could talk to or email was really welcoming and helpful."
Olly Russell, a member and formerly Treasurer of ChemSoc, comments: "Throughout the entirety of my time at Surrey, ChemSoc has been a great way to catch up with other like-minded people who are studying Chemistry, who I might not have had much contact with otherwise. The events they hold are fun, and the friendly manner in which the society is run makes it a really inclusive and easygoing community for students and staff alike."
Find out more about ChemSoc on the ChemSoc website or on Twitter.
Discover our courses in chemistry.