---
press release
Published:
19 October 2023
Larger-scale recycling collections of currently neglected plastic types can deliver economic viability
A pioneering cost-benefit study could transform the way local authorities handle non-household plastic waste, such as polyethene terephthalate (PET) trays and low-density polyethene (LDPE) wrapping film.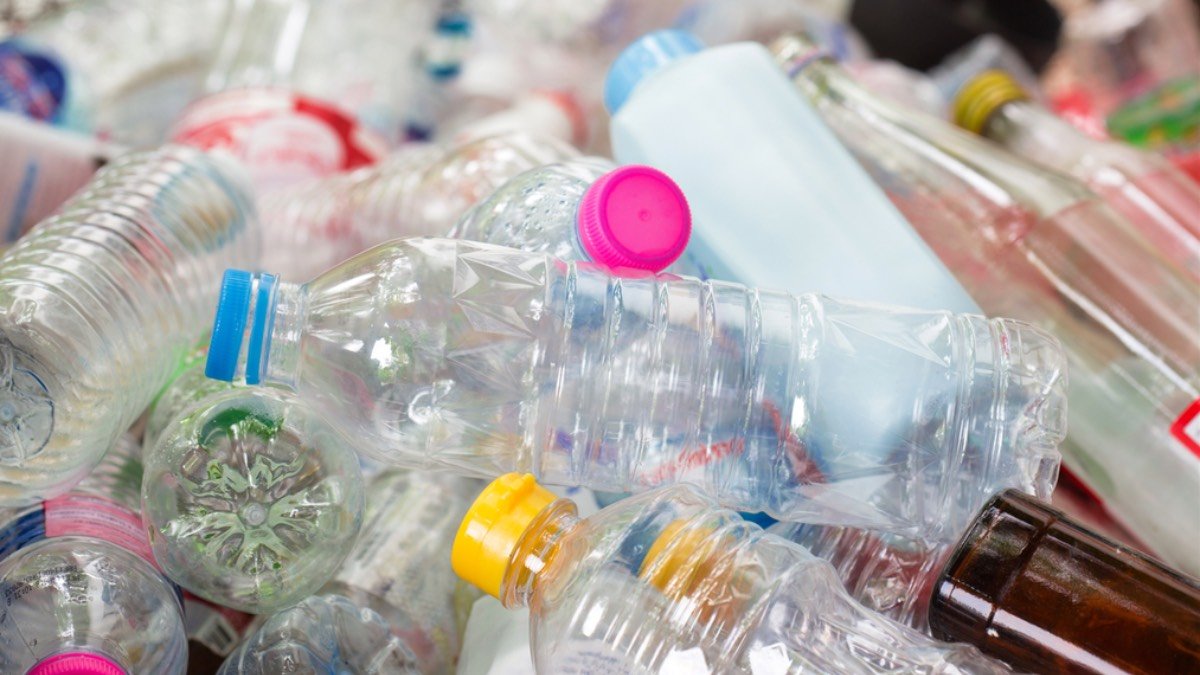 These materials are often used to package fruit and vegetables but are also very common in industrial applications. Non-household end-use plastic waste is generated by 'end-users' from commercial activities (e.g., wholesales, retail stores, restaurants, coffee shops, cafés, etc.), industrial activities (e.g., manufacture, mining, construction, etc.), and institutional facilities (e.g., schools, offices, etc.).  
Researchers from the Universities of Surrey, Portsmouth and Ghent found increasing the scale of recycling of these classes of plastic can make it economically viable. The study found that to achieve a positive net economic balance, companies must collect and properly recycle a minimum of 10,500 tonnes per year of waste – which could be collected from a medium-sized city like Ghent and its surrounding municipalities.  
The study presents an opportunity to revolutionise plastic recycling across Europe, especially in commercial and industrial sectors. As Europe remains the world's second-largest plastic producer, the findings are timely and essential for achieving recycling targets and reducing the carbon footprint. 
Dr Regina Frei, Associate Professor of Digital Economy at the University of Surrey, said: 
"We believe that selective collection and mechanical recycling of non-household end-use plastic film waste, a sector often overlooked in waste management, is economically viable. 
Her co-author, Irdanto Saputra Lase, PhD student at Ghent University, added:  
"Our study highlights a new perspective on plastic waste management, particularly non-household plastic waste. By employing cost-benefit analysis and real-world data, we've demonstrated that sustainable solutions are not only possible but economically attractive." 
The study, conducted in collaboration with the City of Ghent, Belgium, and 12 surrounding municipalities, explores three collection frequencies (weekly, fortnightly, and monthly) and two recycling plant configurations (basic and advanced). It showcases the potential for substantial cost savings and environmental benefits in handling this often-neglected waste stream. 
Key findings of the study include: 
Economic feasibility: The annual costs of collecting and recycling non-household end-use plastic film waste range from €635 to €1,445 per tonne output, with more favourable scenarios emerging based on collection frequencies and plant layouts. 
Scaling for success: Achieving a positive net economic balance requires a minimum collection of 10,500 tonnes/year of waste, demonstrating the importance of scale in plastic recycling. 
Carbon footprint reduction: Recycling non-household plastic film waste can reduce greenhouse gas emissions by 49–79% compared to traditional methods, a significant step toward a sustainable future. 
"The research highlights the need for robust waste management systems, regulatory frameworks, and incentives to encourage proper waste separation at the source. These measures can ensure high feedstock quality for recycling operations, promoting a circular economy." 
The University of Surrey is a leading research institution that focuses on sustainability to deliver impacts that benefit society and help deal with the many challenges of climate change. Surrey is also committed to improving its own resource efficiency on its campuses in Guildford and aspires to be a sector leader. It has set a commitment to be carbon neutral by 2030. In April, it was ranked 55th in the world by the Times Higher Education (THE) University Impact Rankings, which assesses more than 1,400 universities' performance against the United Nations' Sustainable Development Goals (SDGs).       
Featured Academics
---
Media Contacts
---
Georgie Gould
Media Officer (Faculty of Arts and Social Sciences)
Phone:
External Communications and PR team
Phone: +44 (0)1483 684380 / 688914 / 684378
Email: mediarelations@surrey.ac.uk
Out of hours: +44 (0)7773 479911