---
news
Published:
16 November 2021
The life and legacy of Professor Daphne Jackson
As we come to the end of our year-long celebration marking 50 years since Daphne Jackson became the UK's first female Professor of Physics at Surrey - and to mark Daphne Jackson Day on 17 November - we talk to her family, friends and colleagues who share their memories of an inspirational woman.
Credit: Copyright University of Surrey (US_PH_2_5_282)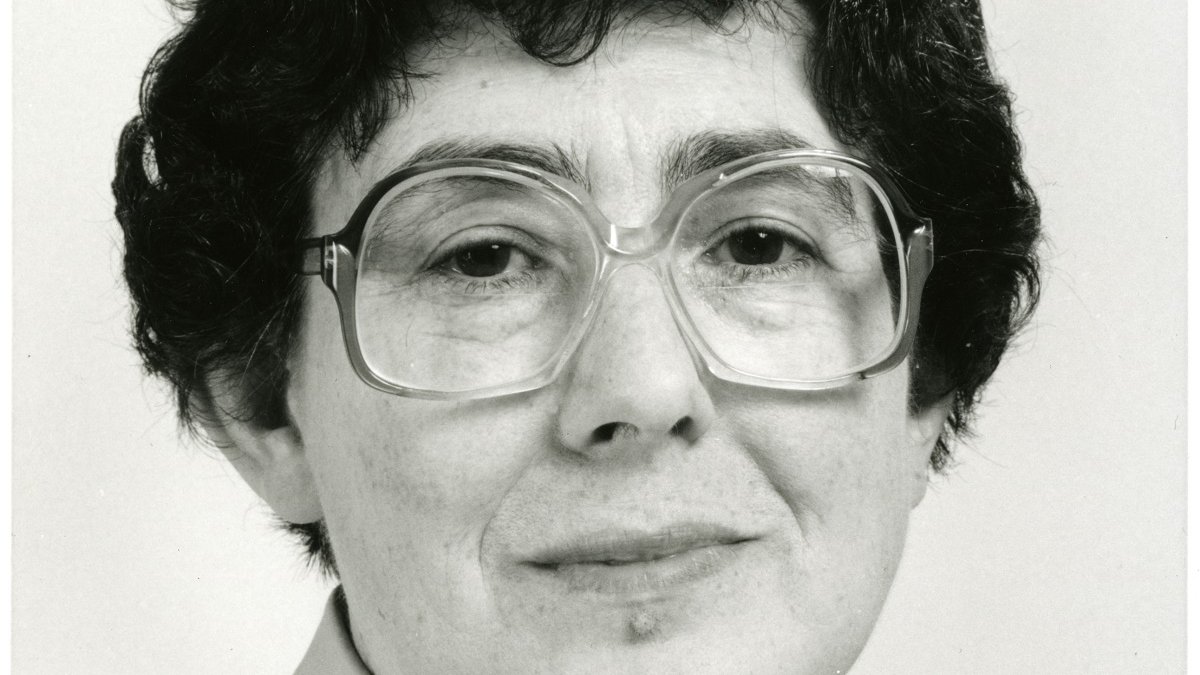 Throughout our Surrey Women in Science & Engineering Year we've celebrated the achievements of women who are leading the way in their fields and helping other women to succeed. Professor Daphne Jackson exemplified both: in addition to her significant contributions to nuclear and medical physics, she was a passionate promoter of women in STEM, and launched a Fellowship scheme (later run by the Daphne Jackson Trust) which has supported over 400 researchers to return to work after a career break.
Daphne's niece, Susan Balgarnie, remembers her support and encouragement at a personal level. "Daphne was a great role model to me, but she didn't push me towards science. She very much thought that you should follow your passions," says Susan. "I actually studied my first degree at Surrey, in linguistics and international studies. Daphne was very helpful and organised for me to talk to people in the language department, but she didn't influence my decision at all."
Despite not being from an academic family herself (Daphne's father was a machinist and her mother a professional dressmaker), Daphne was encouraged by her parents to pursue her dreams of an academic career. She attended a girls' grammar school in Peterborough where she was "interested in everything and good at everything" according to her brother Ron. He says: "There was not much physics on the school curriculum at that time, but the headmistress was extremely good. She recognised Daphne's skills and arranged for her to have extra coaching."
Credit: Copyright University of Surrey (US_PH_2_6_562)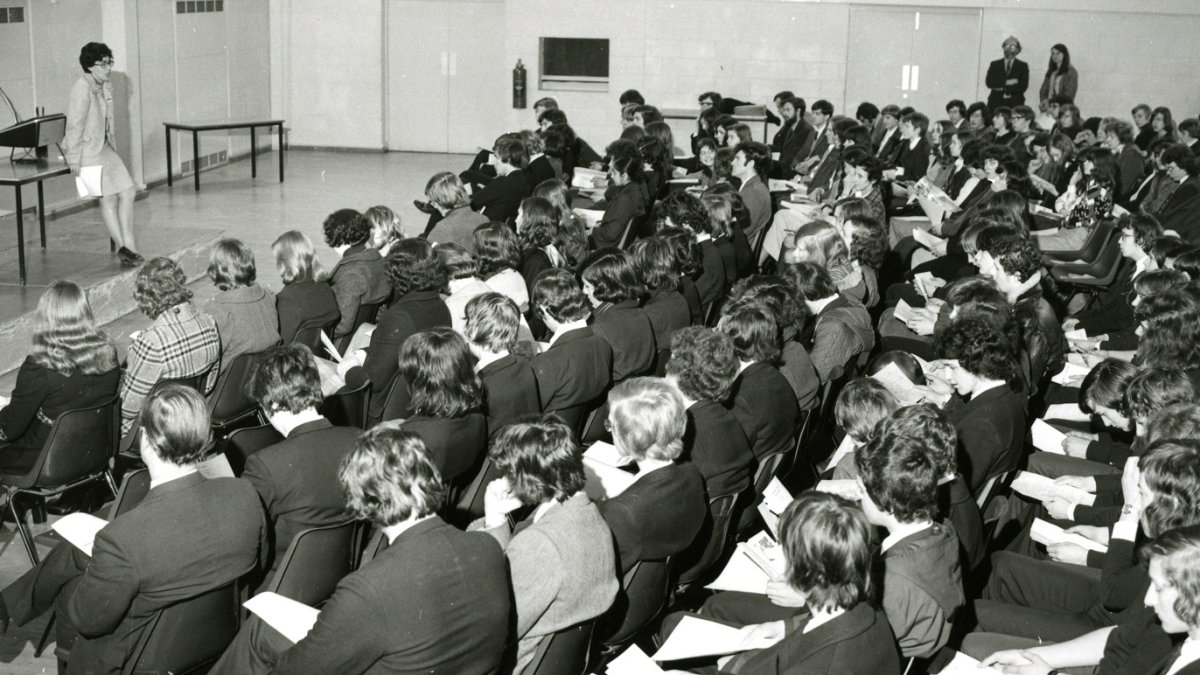 Daphne won a place at Imperial College to study physics – as one of only two women on the course – and was then invited by Professor Lewis Elton at Battersea College of Advanced Technology (which later became University of Surrey) to become his first research student. Appointed lecturer in 1962, she worked on important research into the theory of nuclear reactions with Professor Elton, laying the foundations of Surrey's Nuclear Physics Group. She became Head of the Department of Physics in 1971.
Among many academics who worked with Daphne in the Department of Physics was Professor Ron Johnson. He says:
"Daphne was a very good Head of Department. Whoever she was talking to – and she was good at communicating with all kinds of people – she gave them her full attention. She was very aware of the need to establish the Department by making an international impact and generating research income, and she was very successful in doing this."
Professor Jim Al-Khalili was an undergraduate at Surrey while Daphne was Head of Department and remembers her as a somewhat daunting but very inspirational presence. "I recall her teaching us differential equations and what are called 'special functions'. We might have skipped some lectures but we would never skip hers. She had a very clear way of explaining complicated maths."
During her career, Daphne's research increasingly focused on applications of nuclear physics, especially in medicine, and she was instrumental in setting up Surrey's MSc in Medical Physics and MSc in Radiation and Environmental Protection.
At the same time, she became an active promoter of women in STEM subjects and careers. As President of the Women's Engineering Society in 1983-5 she helped to establish the Women in Science and Engineering (WISE) initiative to attract girls into science and engineering.
Daphne realised that one of the main barriers to women progressing in science was taking a career break to have children or care for parents. The return-to-work Fellowship scheme which she piloted in 1985 was designed to help these women to return to their careers, and – in recognition of her exceptional contribution – she was awarded an OBE in 1987. One of the first women to benefit from the Fellowship was physicist Professor Betty Johnson, who went on to set up the Daphne Jackson Trust (which later broadened its remit to include men and today works across STEM, social sciences and the arts and humanities). In 2002, Professor Johnson was awarded an MBE for services to people returning to careers in science, engineering and technology.
While Daphne was renowned for her hard work and tenacity in the workplace, she's also remembered as a woman with many different interests.
"Daphne was very interested in fashion, and her handbag was her hallmark – rather like Margaret Thatcher!" her brother Ron remembers. "She also loved sport, including cricket and football, as well as classical music, and reading. She lived a very full, well-rounded life."
Her niece Susan agrees:
"Daphne was grounded in the real world, and I think that really contributed to her success in her career. She was single-minded but she also had time for people, and she had a great sense of humour. She was proud of her achievements as a woman but certainly didn't want to be the only woman – a lot of her work was about supporting other women to succeed."
Hear from our talented female staff, students and alumni in physics, chemistry, chemical and process engineering, civil and environmental engineering, electrical and electronic engineering, mechanical engineering sciences, computer science, arts and social sciences, and female biology, health and psychology.