---
news
Published:
14 September 2020
Meet the academic: Dr Alison Callwood
Dr Alison Callwood, Lecturer in Integrated Care (Midwifery), explains why midwifery is important today, reveals what Surrey is looking for in a midwifery student and what you can expect when you qualify.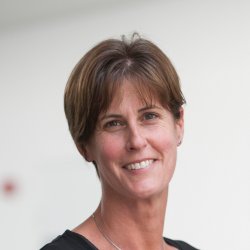 What's your background in midwifery?
Hi there, I'm Dr Alison Callwood and I'm one of the lecturers on the midwifery course here at Surrey. I'm passionate about working out how we can select students that are best suited for the profession; individuals who can offer the safest, highest standards of care, delivering this to women and their families in a way that meets their needs and is right for them.
Since qualifying as a midwife, I've worked in the UK and abroad, travelling to Malawi where one-in-three women were HIV positive.
Now, as a researcher, I'm investigating how we can use technological innovation to assist with student selection strategies.
Why's midwifery important?
As a midwife, you'll have the privilege to be part of some of the most life-changing events of people's lives. Being a midwife is about as special as it gets. I can't really call it a job as I love it more than that!
The highs are high and the lows are low. It can be adrenaline-busting and calm, emotionally raw and nurturing, scary and safe, and broken and perfect – all in one shift! But, I wouldn't change a thing and I'd recommend this as a career to anyone.
What are you looking for in a midwifery student?
At Surrey, we're looking for people with passion and commitment to make a difference to vulnerable childbearing women, wherever they live in the world. It's a tough profession and neither a day or a birth are the same, so you'll need to be resilient, creative and courageous. These are the qualities that will lead you to success.
What can I expect as a midwife?
Variety! My career has taken me across the globe and I've met so many incredible and inspiring people along the way. I've been a midwife, midwifery tutor, midwife teacher, lecturer and now co-founder and CEO of a company. You never know where your journey will take you, but I can only encourage you to take every opportunity that comes your way.
In the words of Shakespeare, "The world is your oyster."
Find out more about our midwifery course
Featured Academics
---
Related content
---