---
news
Meet the academic: Dr Ilknur Aktan
Dr Ilknur Aktan, Senior Teaching Fellow in Veterinary Anatomy, reveals what inspired her to get into the field, why you should study veterinary medicine and what she's looking for in a student.
Credit: Paul Stead / University of Surrey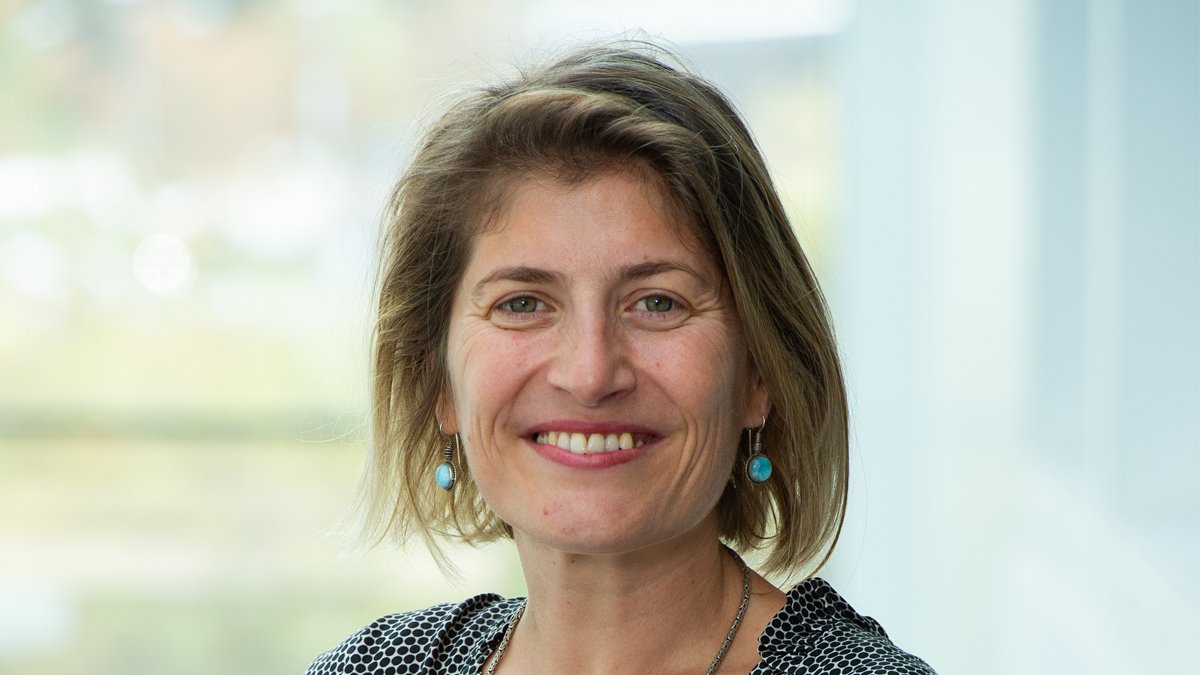 Why did you become a vet?
It was by accident really! I was interested in science at school and I saw a TV programme with zoologists in it, and I thought 'That sounds exciting'. So, I applied for a biology degree, but I didn't get in. Then I went on to be accepted to study veterinary medicine at Istanbul University in 1994 instead. As they say, the rest is history!
From day one, I loved everything related to my course. Every subject made me feel like specialising in that area and I changed my mind constantly – there were so many options!
Once you graduated, what did you do?
I worked for a local Istanbul charity that looked after hundreds of street dogs and cats. After a big earthquake, I left the city and moved to Izmir in Turkey, where I worked as a poultry vet on a remote farm. I loved this job but being so far away from everything wasn't ideal! I decided to get back to academia, but I knew I had to be fluent in English to do so and I ended up travelling to the UK as an au-pair.
I went on to volunteer in a microbiology lab in a veterinary research centre and I was offered a PhD, which is still one of the highlights of my career. It was an opportunity I couldn't miss – I also told my parents I was coming home after this! I loved being a veterinary researcher and making very small contribution to the world of science.
After my PhD, I went on to do postdoctoral research at another vet school and I was asked to teach clinical anatomy. This was where I caught the 'teaching bug' and I knew I wanted to contribute to the next generation of vets.
What excites you most about your current role?
My students – there's no other competition! I really love their questions and I know if they're around me I'll never get old.
My favourite moment has been seeing the first cohort of students graduating as veterinarians. They were still first-years to me! It brought a tear to my eye and made me feel so proud.
What's your area of expertise?
Veterinary microbiology but I'm also interested in educational research, specifically flipped classroom (doing reading at home and solving problems in workshops) and hybrid education (a mix of face-to-face and online learning). I truly believe these models benefit students a great deal.
Why should people study veterinary medicine and science?
It's such a rewarding career! Being a vet, you don't just improve the lives of animals. You become an advocate of their rights, improving the lives of humans, nature and the society in general. Your training also gives you such a wide range of transferrable skills you can apply to lots of different roles and industries.
What are you looking for in a vet student?
Hunger for learning new things and humbleness. The rest will come!
Find out more about our BVMSci (Hons) Veterinary Medicine and Science course