---
news
Meet the School of Economics
Professor Joao Santos Silva, Head of School, discusses what it's like to study economics as a postgraduate at Surrey...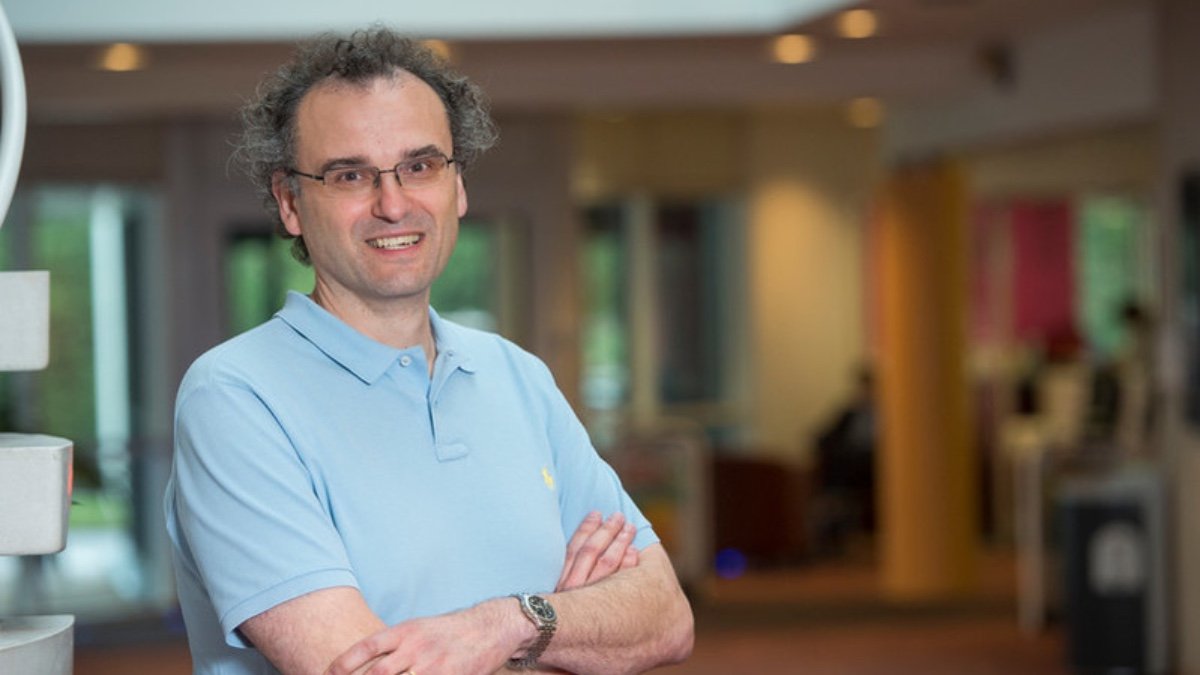 Why should prospective postgraduate students choose the School of Economics?
"Within the School, we cover the three main areas in economics – macroeconomics, microeconomics and econometrics. We're extremely strong in our research and our academics conduct research-led teaching in their curriculums.
"We are a medium-sized school, which enables us to provide more support to our students and offer a real sense of community for our postgraduates. 
"We have fantastic facilities, too, including access to our 24-hour library, computer labs and specialised economics software. All our academics provide office hours throughout the week to give you 1-2-1 support during your time here.
"The School of Economics at Surrey was also ranked sixth for research intensity in the most recent Research Excellence Framework ratings."
What's it like to study in the School of Economics?
"Moving from undergraduate to masters level is a really exciting transition to make and, with support from our top academics, it's a really stimulating environment to be a part of."
"What I enjoyed most about the MSc course was the various software packages we were introduced to. It's remarkable that we learnt how to use econometrics software like Stata and EViews and macroeconomics software like Matlab and Dynare in just one year." 

Francesco Vitiello, Economics MSc student
"The School of Economics is located on the Stag Hill campus, which is a 15-minute walk from the centre of Guildford, offering a vibrant blend of entertainment, culture and history. Nearby Guildford station is just 34 minutes from London Waterloo, which is fantastic for the guest lectures and seminars that we often hold. All our masters students are encouraged to attend these events."
What facilities do you offer?
"The University provides its students with leading facilities, including our recently renovated Library and Learning Centre and a range of computer labs across campus. 
"For students on our MA and MSc economics courses, a designated computer lab is located at the heart of the School of Economics. In this facility, you'll have access to specialist software and have the chance to work and learn together with your peers."
Can you tell me more about the other academics?
"Masters students will be able to build strong relationships with their designated supervisors, while working towards their dissertations over the second part of year. Our supervisors also offer support in the form of reference letters for future job opportunities and will do so for many years to come.
"Our economics research is at the forefront of its field. Within the team of our academics, two members of staff currently hold positions as government advisors, so we can ensure that our expertise is up-to-date. All our staff incorporate their research and professional experience into their teaching, and this is especially clear at postgraduate level.
"All our staff are permanent, which enables them to be fully committed and invested in their modules.
"The student experience at the School of Economics is vital to the success of our courses and you'll be encouraged to express yourself and develop to your full potential. We encourage a dialogue between our staff and students, listening to your input and using it to help shape the way our courses are run. Our academic staff teach with a hands-on approach and the School will support you throughout your learning, both during and outside of lectures."
What are the employability prospects?
"Surrey has great reputation for teaching that is relevant to the industry and we are well-known for our hands-on teaching. We ensure everything you learn on our economics courses is topical, relevant and has practical implications. World-renowned economists bring their research and expertise to lectures, teaching on subjects they're passionate about and providing you with the chance to link economic theory to current and relevant examples.
"Graduates of our economics courses are highly successful in securing quality jobs and have gone on to work with well-known employers, such as:
KPMG (Management Consultant)
Barclays (Community Banker)
Wood Mackenzie (Oil Analyst)
Capital Economics (Economist)
Aviva Investors (Fixed Income Analyst)
Lloyds banking group (Data Enablement Delivery Analyst). 
"As well as starting successful careers in industry, some of our students continue their studies and complete a PhD, often going on to academic careers."
What's student life like?
"We're a campus-based university with a large student union, multiple coffee shops and restaurants, as well as over 140 clubs and societies.
"We host annual departmental socials, such as the black-tie Matheus dinner, which is organised by our Economics and Finance Society.
"Guildford is quiet enough to study, focus and relax, but close enough to London to enable our students to attend guest seminars and lectures… and party, too! 
"I believe the School of Economics is an excellent choice for you to undertake your masters degree. If you do decide to join us, we thoroughly look forward to seeing you next year."
Find out more about our postgraduate courses in the School of Economics.