---
press release
Published:
27 September 2023
NASA's Nicky Fox visits University of Surrey
Dr Nicky Fox, an alumna of the University of Surrey and NASA's Head of Science, spoke at the University of Surrey yesterday.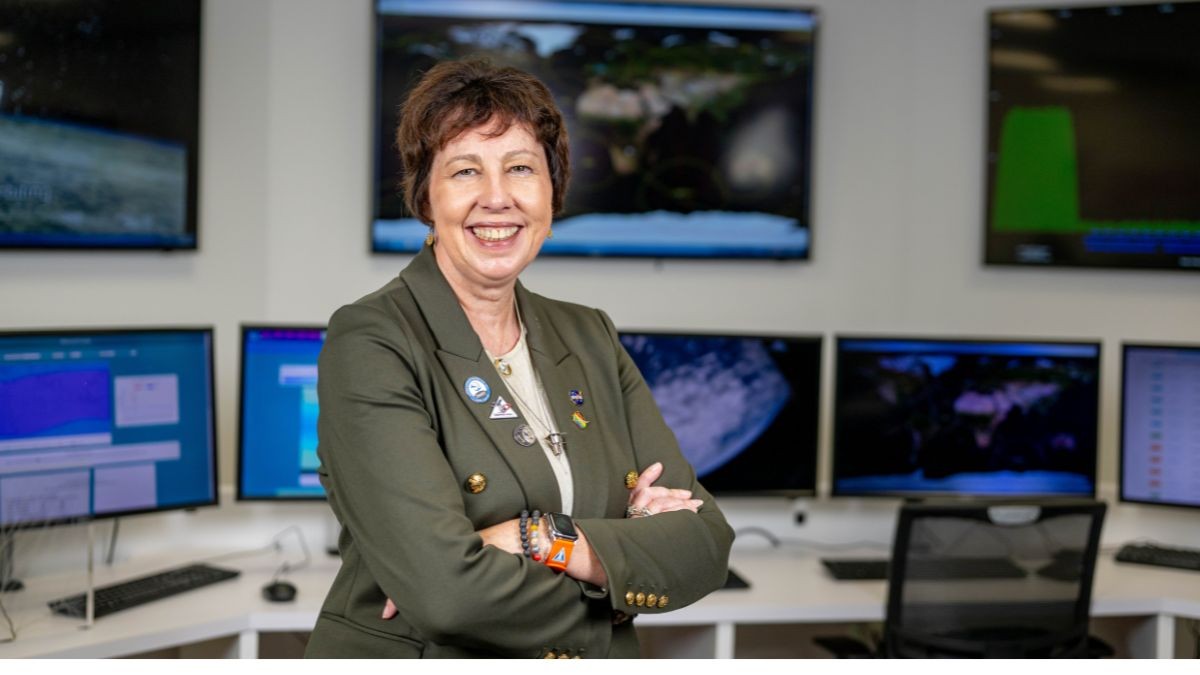 Celebrating the work done locally in Surrey, she talked about some of the NASA projects involving CubeSats and other small satellites, including a mission to Mars. She said:
"You can do a lot of science with small satellites."
Talking about her time studying for an MSc at Surrey in the 1990s and offering advice to students and young people starting out on their careers, she said:
"You'll find bits of information just pop up and are useful in your future. In science, every bit of data is precious.
"Every part of your course is important. Learn to work independently. Form a cohort and study together. Take chances and try things. Don't turn down an opportunity; rather, take the initiative. Most people don't, so the ones who do get the opportunities.
"When looking for a career, the most important thing you can do is the job that you love. Whatever you're really good at is going to shine through. Find something that really sparks joy in your life."
Dr Nicky Fox is the associate administrator for NASA's Science Mission Directorate. As NASA's head of science, Dr Fox's portfolio includes more than 100 NASA missions to explore the secrets of the universe – missions that address questions as far-ranging as how hurricanes form on Earth, how we can support astronauts on the Moon, and whether we are alone in the universe.
In 2021, Dr Fox was awarded the American Astronautical Society's Carl Sagan Memorial Award for her demonstrated leadership in the field of heliophysics, which is the study of the Sun and its impact on the solar system. She is also a recipient of NASA's Outstanding Leadership Medal, awarded in 2020. Dr Fox graduated from the University of Surrey with a Master's degree in Telematics, Class of 1991, and was awarded the Alumni Achievement Award in the Vice-Chancellor's Alumni Awards 2022.
Media Contacts
---
External Communications and PR team
Phone: +44 (0)1483 684380 / 688914 / 684378
Email: mediarelations@surrey.ac.uk
Out of hours: +44 (0)7773 479911